Aam Admi Party (AAP) workers staged demonstrations at Samvidhan Chowk, here protesting hike in power tariff. The workers then marched to the office of the District Collector. The march was led by Vidarbha Unit Coordinator Devendra Wankhede and State Unit Treasurer Jagjit Singh.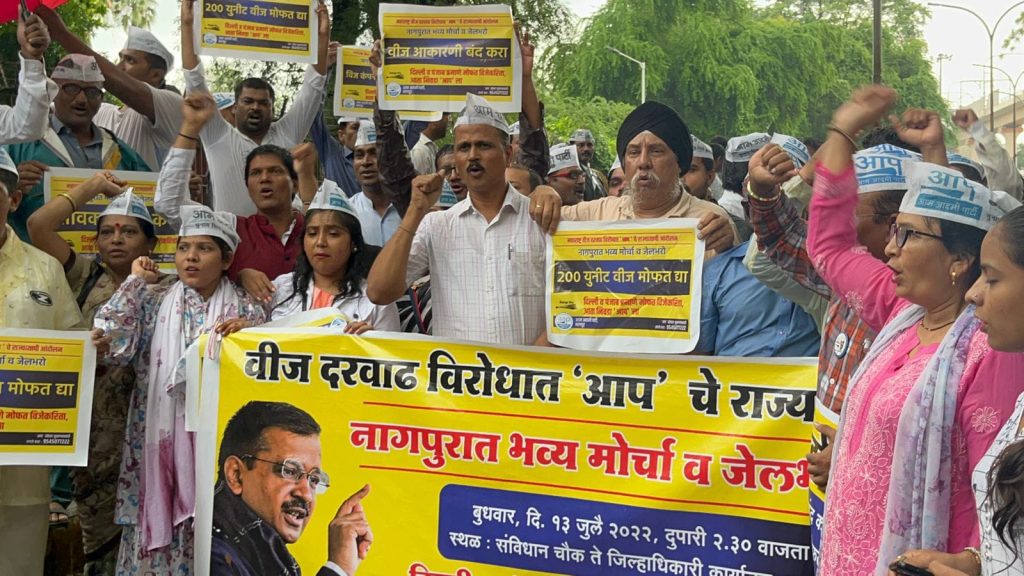 The workers demanded 30 percent reduction in tariff upto 300 units, as assured by Shiv Sena and tariff-free power supply up to 200 units. During the Corona pandemic the power tariff was increased by 20 per cent from April 1, 2020. Even then the tariff has been increased further from this month. The tariff is highest in the state compared to all other states in India.
The AAP delegation demanded rolling back the tariff hike and granting a 30 per cent rebate on the power bills.
Shiv Sena had assured 30 per cent reduction in tariff and BJP had assured a free power supply of up to 200 units. Forgetting the assurances, the power tariff is being hiked, pushing common people into a more difficult situation. Delhi Chief Minister is supplying free power up to 200 units for the last eight years. Punjab Chief Minister Bhagwant Maan has also waived charges up to 300 units for domestic connections.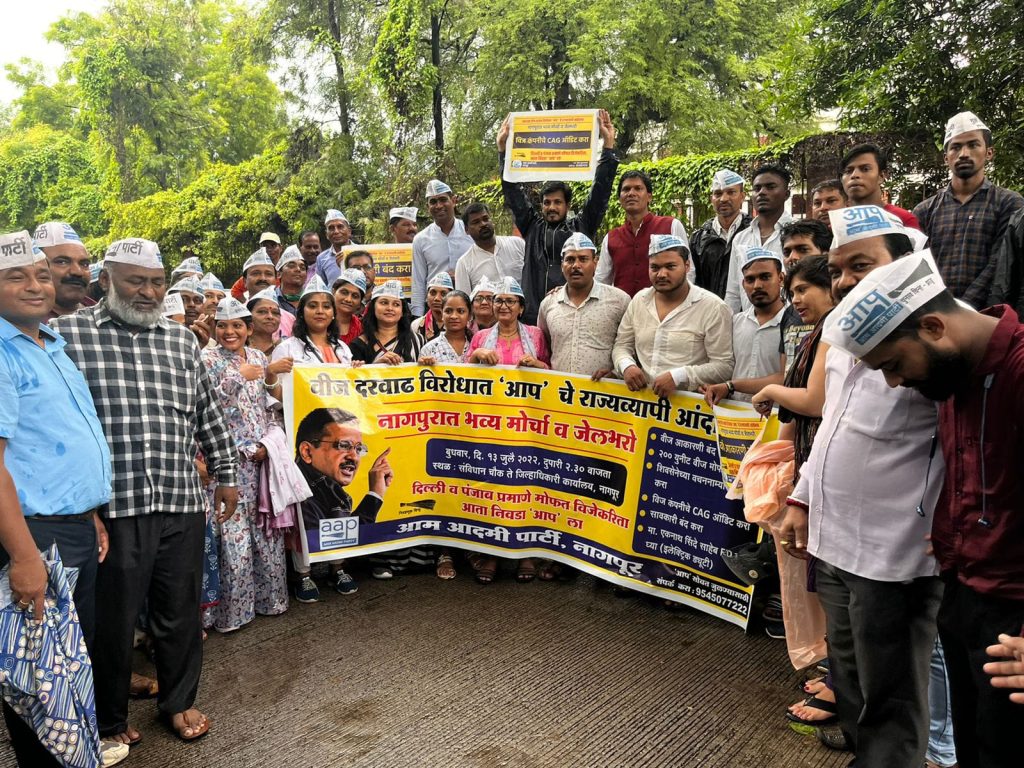 The party has demanded immediate rolling back of the tariff hike.
Nagpur Co-ordinator Kavita Singhal, Organising Secretary Shankar Ingole, Secretary Bhushan Dhakulkar, District Vice-President Dr Jafri, Rakesh Urade, Vinod Patil and others were prominent among those who participated.