Rains have pounded Vidarbha for the past seven days, with heavy showers pelting every district of the state.
On Thursday morning, significant rain fell in Gadchiroli, Chandrapur, Akola, Washim, and Yavatmal. On Thursday afternoon, heavy rain fell on Nagpur as well. The weather service has issued a warning for heavy rains over the next five days.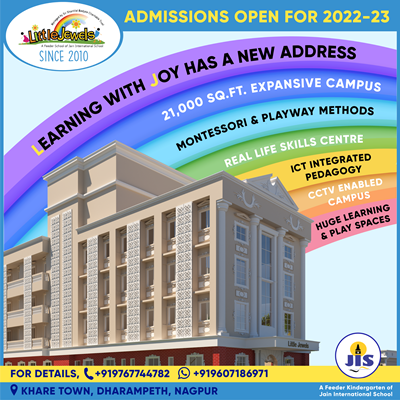 While the city received 53mm of rain till after noon, Gadchiroli turned out to be the wettest dis trict in Vidarbha with 138.4mm of rain on Thursday. Till Thursday morning, Chandrapur (99.8mm), (43mm) and Akola (84.4mm), Washim Yavatmal (46.9mm) too received widespread rainfall. Usually, Vidarbha receives 307mm of rain till July 14. This year though, there has been almost 44% rise as the region has received 441mm rain till now. So far, Marathwada has received 87% more rains while the State has seen 41% more rains.
A low pressure area has formed in and around Odisha. Also, a cyclonic circulation and low pres sure area has formed over the north of Arabian Sea and Gujarat coast and it is going to increase in the next 24 hours. Due to which Vidarbha will receive heavy rains in phases till July 18, the meteorological department has warned.