The overcast conditions and rains during the last few days in Nagpur, may play spoilsport among cricket fans. The second T20I match between India and Australia is scheduled to be played at Vidarbha Cricket Association Ground on Friday night. India is looking forward to level the three-match series, after losing the first one at Mohali.
Although the weather department has predicted no rains in the night, the cloudy weather since morning has posed doubts about the forecast.
With uncertainty over the predictions of the Meteorological Department and vagaries of climate, the cricket fans and the players too are praying to please the Rain God, to remain silent during the match.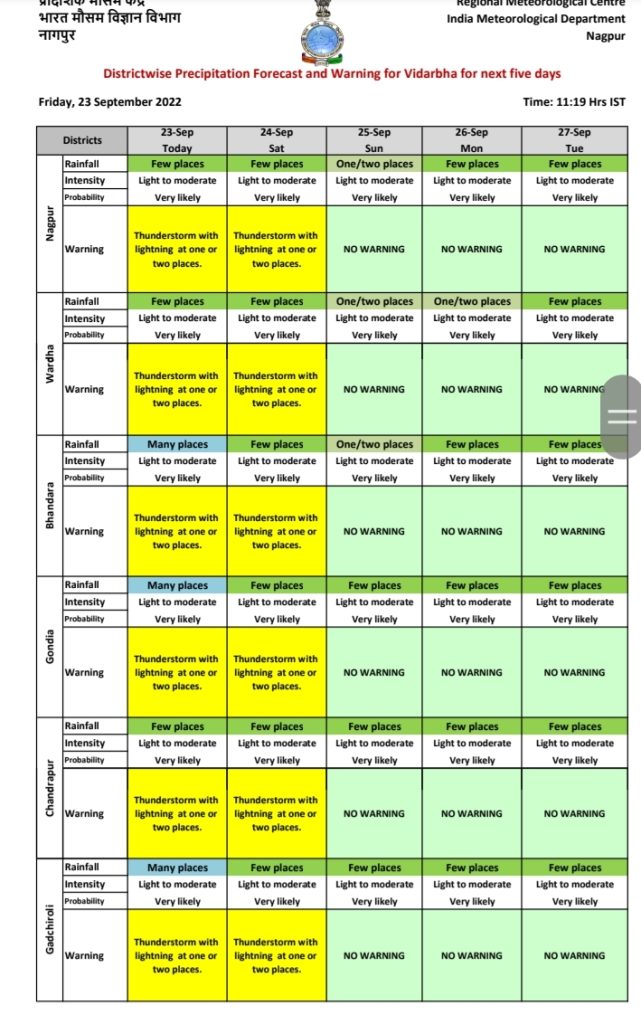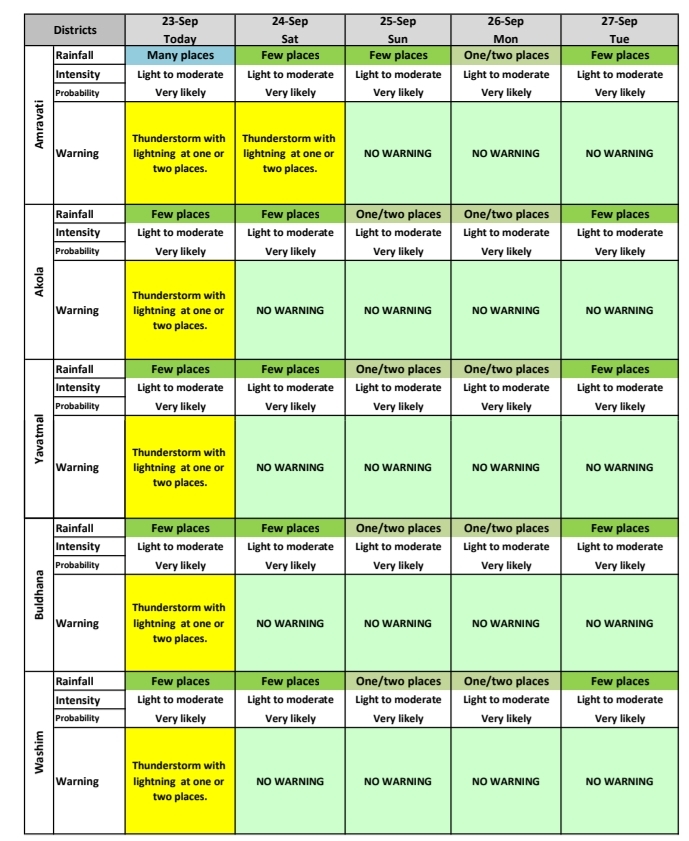 The VCA has covered the entire ground to prevent any percolation of rainwater. However, small drizzles during the match could attract DL rules posing problems for the players over calculations on run rate and new targets. The team batting first will have to ensure a higher rate of scoring to avoid any kind of possibility of revised targets.
Chasing may be difficult at VCA, but Australians have shown in the first match that they can chase even a high target. 
PLEASE NOTE
❄️🏏 Stadium gates will be open from 3.30pm ,the match will start at 7pm..make sure you reach stadium by 6.15 and occupy your seat
❄️🏏 Please sit on your respective seat and avoid inconvenience to others.
❄️🏏No Re-entry allowed,Once you enter your respective wing/get seated,You won't b allowed to get out off the wing,If you do so,Re entry won't be given. (Important)
❄️🏏 Nothing except mobile and handkerchief is allowed in stadium,No Powerbank, No handbags , No binoculars,No water bottles NO HELMETS No sling,No umbrella,No raincoats, No beauty accessories, No Tobacco or any inflammable stuff.
❄️🏏 Follow the guidelines mentioned on the walls of stadium ,Don't abuse or use bad words against anyone,Don't make fun of anyone.
❄️🏏 Wardha road will be a "Green corridor" only people going for match are allowed to use that way,Follow traffic rules and instructions at every point on road.
❄️🏏If you are coming via 2 wheeler,Wear helmet while driving and make a provision to fix your helmet in your vehicle, HELMETS IS NOT ALLOWED INSIDE STADIUM
❄️🏏East and Central Nagpur people can prefer Jabalpur-Hyderabad bypass road through kapsi to avoid traffic on wardha road.
❄️🏏 Drinking water is available at free of cost in the stadium,Follow special guidelines mentioned at water counter
❄️🏏 Food, Beverages,snacks and Icecream are available in stadium at very reasonable price like Samosa for 20rs plate, Packed food on MRP, You will get everything on your seat, employs of vendors will be moving around each wing in stadium
❄️🏏Behave like a mature person and don't involve in any notorious activities,You will be thrown out of stadium if found doing any illegal activities in the stadium..
❄️🏏Don't throw anything in the playing area of stadium, Your such activities can ban future conduct of matches in the stadium
❄️🏏 Enjoy match and Cheer for Team India
PS VCA may refund the ticket amount in case of match cancellation due to bad weather conditions(No play happens), In case of Play affected by natural conditions after a single ball bowled,No refund will be given.