Dr Bhagwat laid emphasis on respecting and involving women in all sectors
Laying stress on empowering women along with men, Rashtriya Swayamsevak Sangh (RSS) Sarasanghchalak Dr Mohan Bhagwat said, unless women are granted equal status and opportunities, the nation would not develop. Strengthening women is responsibility of entire society and should begin from our own home.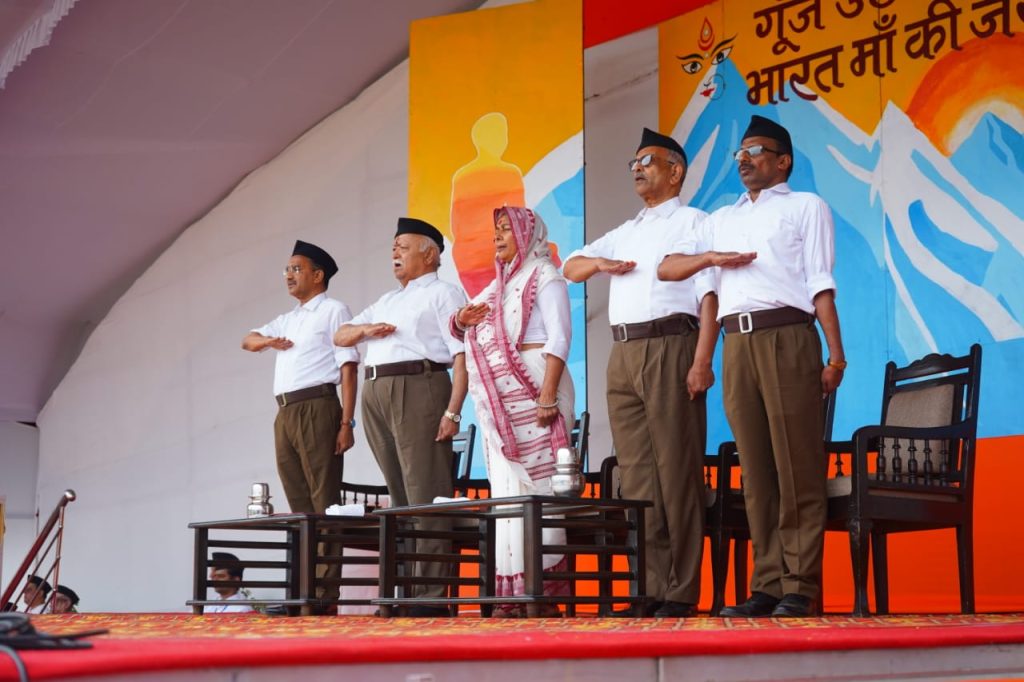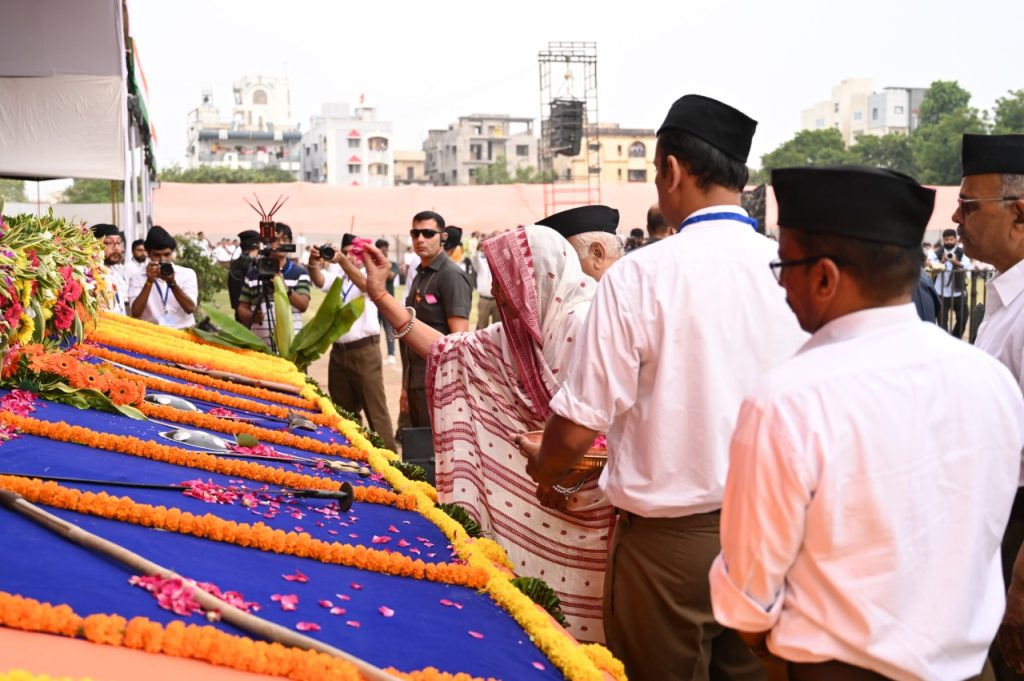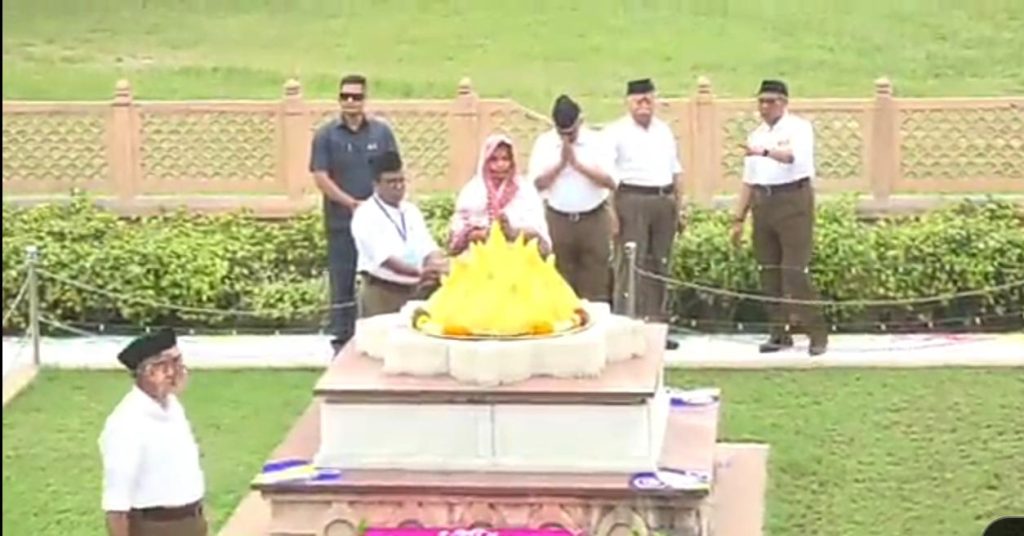 Dr Bhagwat was speaking during the annual Shastra Pujan and Vijayadashami celebrations at RSS headquarters, Reshimbag, here on Wednesday. Padma Shri and renowned mountaineer Santosh Yadav was the guest of honour.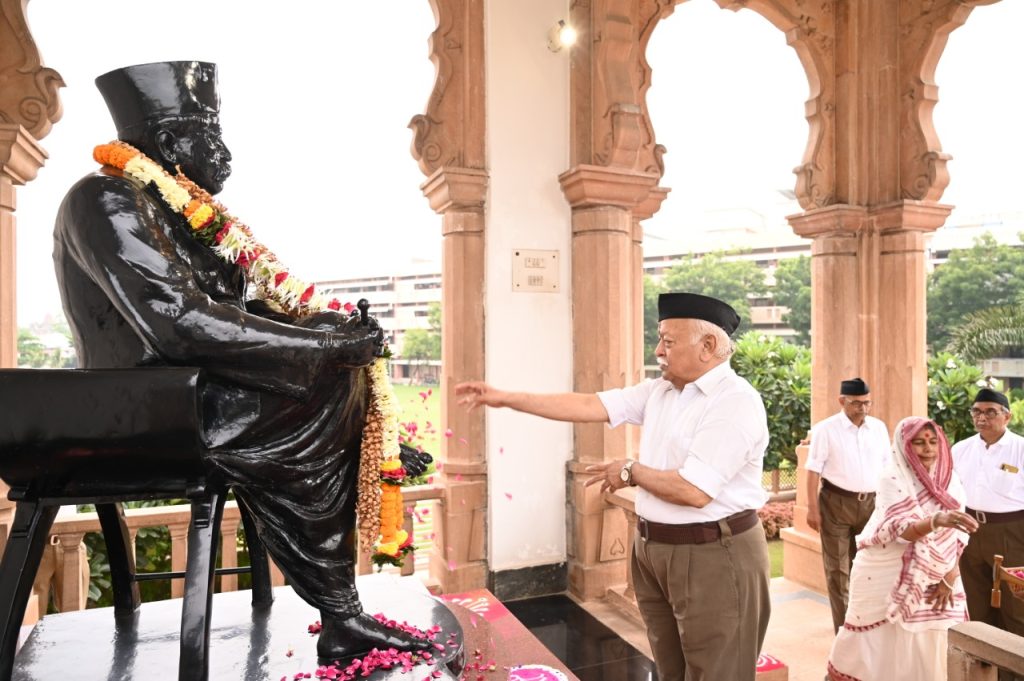 The trend of progress made by the nation in all the sectors is being accepted and appreciated globally. The indication of working towards self-reliance can be seen. The Indian society is being rejuvenated and the trend can be seen in various sectors including sports, education and economy. The route to the progress is not easy, unless entire society joins hand voluntarily. This is only possible with thinking of the nation first, irrespective of caste, creed, religion, sects and cooperation, Dr Bhagwat said.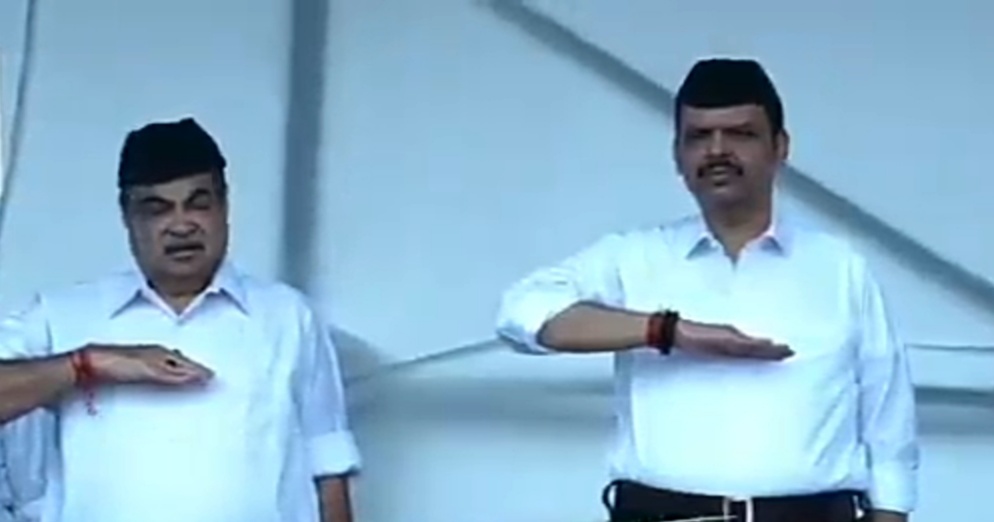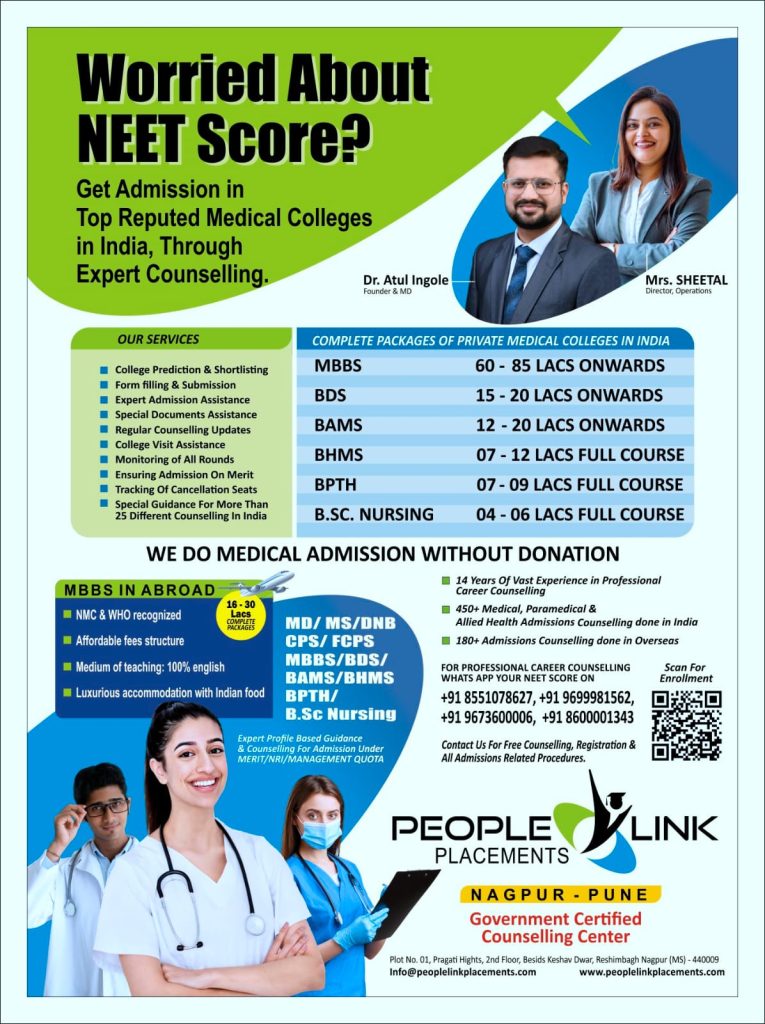 The expected healthy and progressive society is possible with respectable equal opportunity and strength to women. The policy should be framed which is flexible and accepted by all. The hurdles in this path are internal and external.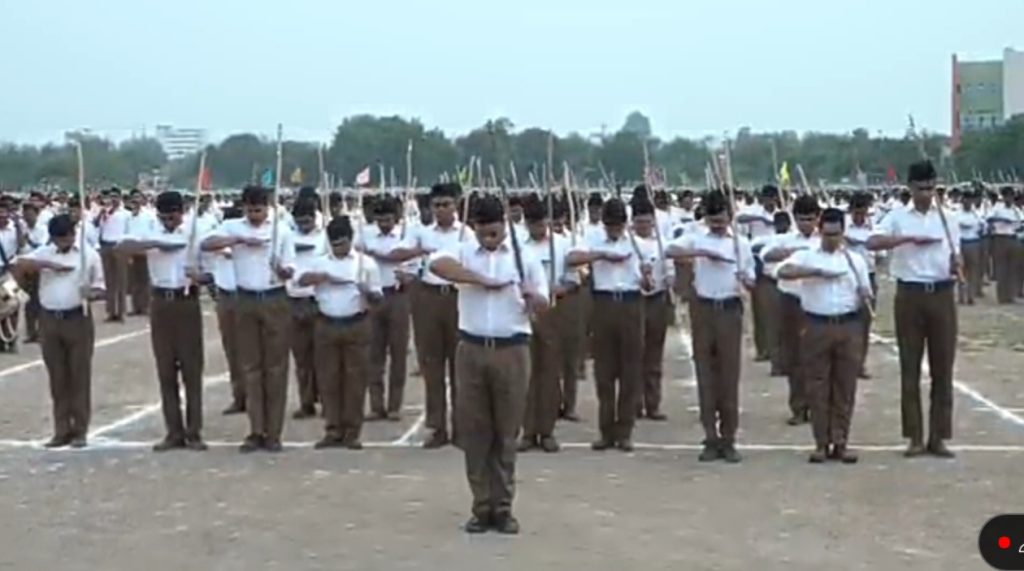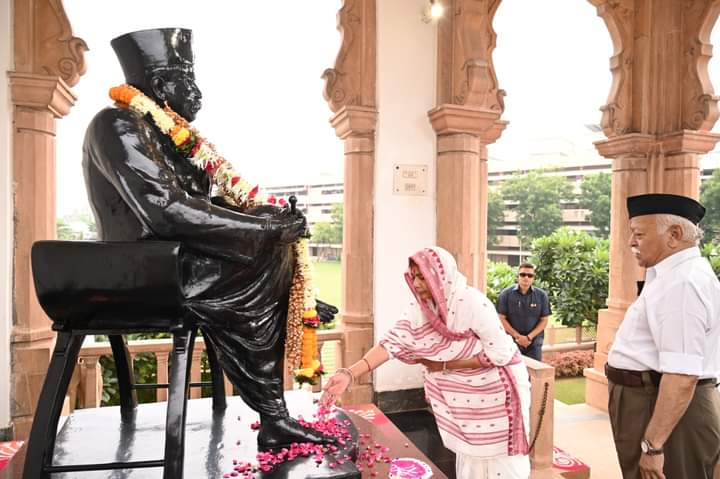 The essence of Indian Sanatan Dharma is in wishing welfare of all and working for happiness of others. The mindset of our own people has to change. The forces from within and from outside are consistently making efforts to weaken our strengths by spreading divide based on religion and caste. The Sanatan Dharma accepts all irrespective of the faith, religion, language, caste, dressing pattern, food. Only the love for the global society and then environment is given utmost importance, Dr Bhagwat stated. "We must understand the motives of the divisive forces and reject them", he added.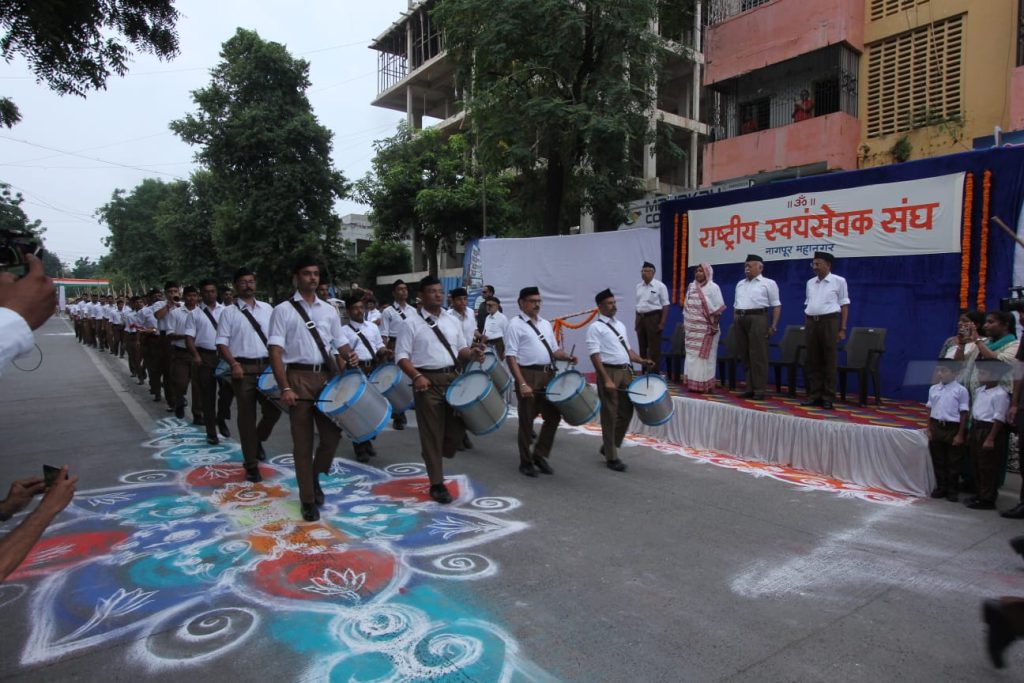 A large number of social organisations and the government is working towards welfare of the society. They can be successful only with the unbiased support of the society.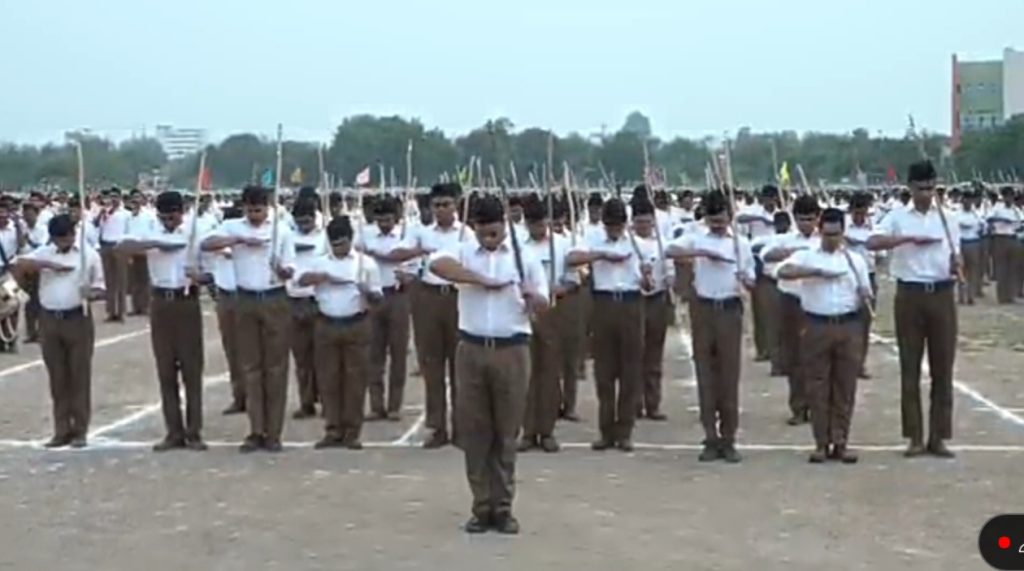 Touching upon various sectors Dr Bhagwat said education in mother tongue is being stressed under the National Education Policy. It is wrong that career can be built only by learning through English medium. The path of career is not English, but gaining knowledge and using it in consonance with our conscience for the betterment of the society. Better values can be inculcated by parents and teachers and other family members. These values are related to humanity and not materialistic gains for self.
Health is another sector, where demand for better health services is increasing. But maintaining physical and mental health of the society is more important. Heavy emphasis on materialistic gains is disturbing health of the society and resultantly economy of the nation.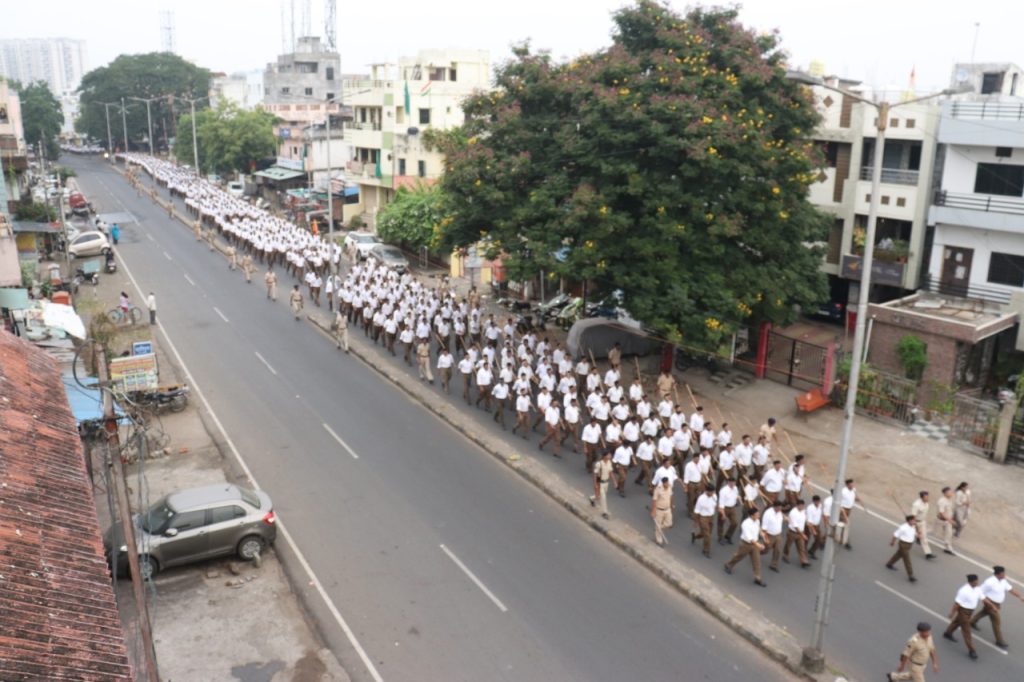 Unless women play important role in education and health the society cannot be healthy, Dr Bhagwat said. Referring to population as a problem, Dr Bhagwat said uncontrolled population may pose danger, particularly on food security. But control should not create imbalance in the society.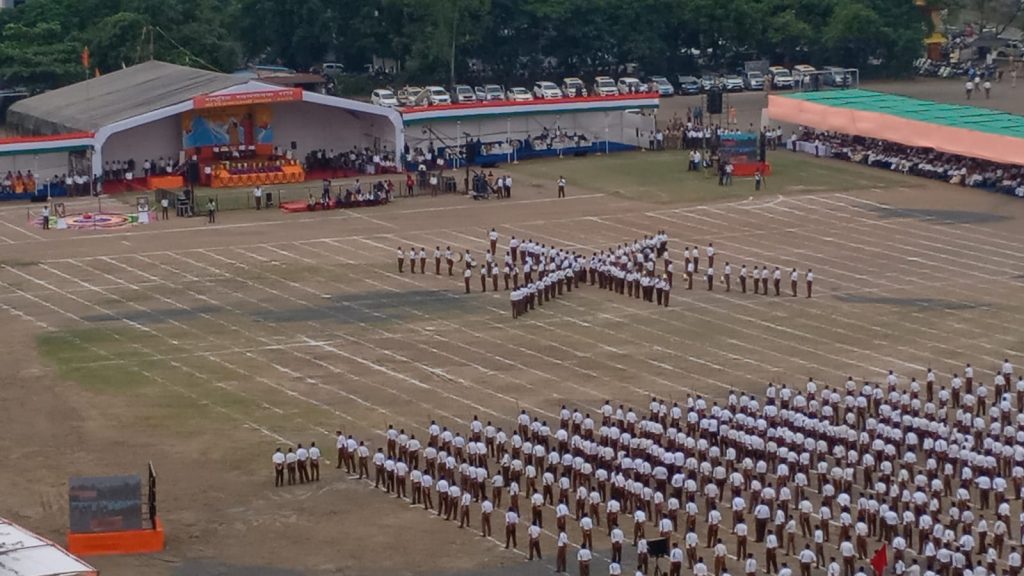 The issue of discussion with Muslims by RSS functionary is not new. RSS believes in bringing together people from all walks of life. Discussion with Muslim leaders started when Golwalkar Guruji was the chief of RSS. Without understanding the efforts and manner in which RSS volunteers function, hate is propagated against it and the Hindu culture. "We expect that any wrong in the society should be condemned by the entire society, irrespective of religion, caste or region.
In bring about the desired change in the society, empowering women and involving them in all the sectors is essential, Dr Bhagwat said.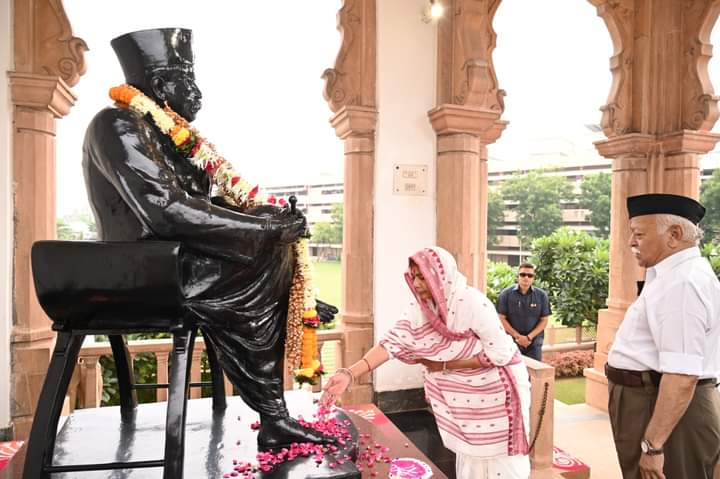 Santosh Yadav
Padma Shri Santosh Yadav, who is the only female mountaineer to scale the Everest twice is an environmentalist and a motivational speaker also laid emphasis on the Sanatan Sanskar, which speaks of equality for all. She spoke of positivity in thinking, inspirational talks, healthy thinking, love and affection for all, which is essence of Sanatan Sanskriti.
The biased and prejudiced approach can be shed away by knowing about RSS thoughts and functioning. Building a better Indian society, where everyone is respected, is responsibility of all of us, she added. This will ensure peaceful and healthy existence of the mother Earth and entire human society.