#Partial pumping from Kanhan Water Treatment Plant
As the intensity of rainfall has increased in last two days, the overflow of fly ash slurry from the Khaperkhera Thermal Power station(KTPS) has once again started.
This time the accumulated fly ash was clearly seen at the Kanhan Water Treatment Plant (WTP) intake well.
On the upstream substatial discharge of Flyash was seen from Waregaon overflow point which flows into the Kolar river and ultimately meets the Kanhan river.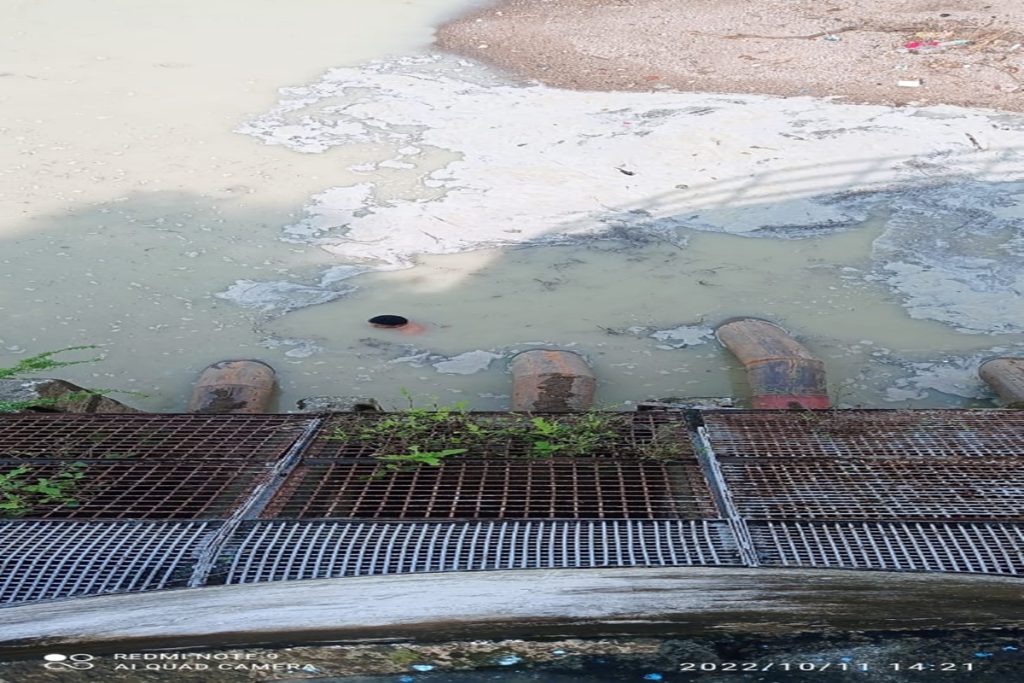 As the Kanhan WTP cannot treat Flyash in river water the raw water pumps on the right bank of the river(Drywell) had to be stopped which meanse 35% pumping totally stopped.
Only partial (65%) pumping was done from Kanhan WTP which resulted in water crisis in the North, East and South part of Nagpur city including 28 ESR's from Asi Nagar zone, Neharu Nagar zone , Lakadganj Zone & Satranjipura Zone
The concerned Authorities of KTPS were informed about the incidence.
Thill writing of this report the overflow discharge of Fly ash from KTPS was yet to be stopped….