The much-anticipated Sutraa exhibition was officially opened on Monday at Hotel Tuli Imperial by WEST Nagpur MLA Vikas Thakre and his wife Vrundatai Thakre in the presence of Anita Thengre, Harsha Chaudhary, Sarita Bhatiya, Avni and Ekta Khandar, among others.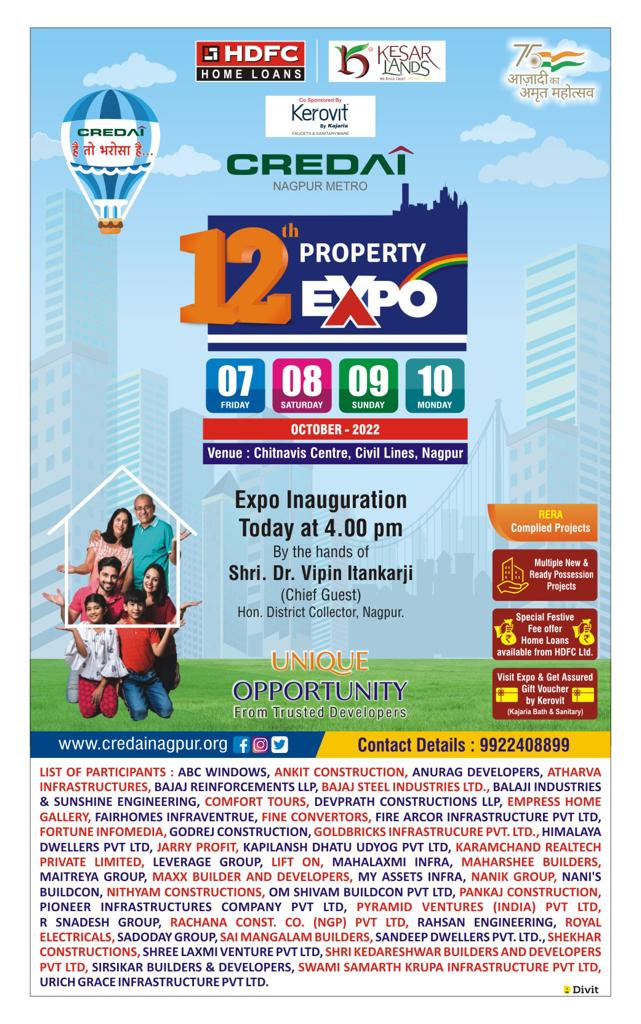 The exhibition, which runs through October 11, features a wide range of goods. There are many different styles of mojris, kurtis, kurti sets, handbags, jewellery, children's clothing, sarees, lehengas, a wide variety of oxidised jewellery, and other items. The exhibition is receiving a resoundingly positive response from the public.
Sutraa is a perfect example of the phrase "minimalistic opulence" in its truest sense. The brand preserves the essence of hand-woven fabrics and many others, giving them sustainability while creating contemporary silhouettes that add a touch of elegance to clothing where modernity and tradition are intermingled.