Nagpur, 11 th October, 2022 : The Alliance Against Centres of Trafficking (ACT) has launched the Young India Unchained (YIU) initiative with the support of Nagpur Police today in the presence of The Commissioner of Police (Nagpur), Mr.
Amitesh Kumar. Dr. P.M Nair, IPS (Retd.), Former Director General, NDRF and Civil Defence, and a celebrated expert on anti-human trafficking and child protection, has also extended his mentorship to this program.
Alliance Against Centres of Trafficking (ACT) is a coalition of five NGOs that work towards preventing human trafficking; crimes against women children; and their rehabilitation, upliftment and empowerment.
The coalition consists of Vipla Foundation, Pratham, Prakruthi, Yuva Rural Association and Freedom Firm. The YIU initiative is being implemented by Yuva Rural Association and Prakruthi Trust in Nagpur.
Young India Unchained is a collective for and by the youth to raise awareness on safety issues including trafficking and other heinous crimes against women children in the city.
It intends to achieve this by conducting various outreach programs like orientation, pledges and roadshows, etc. so that the youth can participate and take pride in preventing crimes, active reporting and taking preventive and corrective action.
Interactive content on social media would further encourage the youth to participate in efforts to ensure safety, volunteering as well as take this opportunity to engage with, and learn directly from experts and decision makers.
In the past, working with various organisations, Dr. P. M. Nair has successfully established AHT clubs in Chennai, Bangalore, Guwahati, Kolkata and Amravati.
As an extension of this, the YIU initiative will work towards building collectives/clubs in colleges across various disciplines like Law, Social Work, Medicine, Nursing, B-Ed, Engineering, etc. in Nagpur, aimed to channel the passion of students towards social responsibility and child and women safety.
It is aimed at nurturing youth leaders who will work to make the city safer for every girl.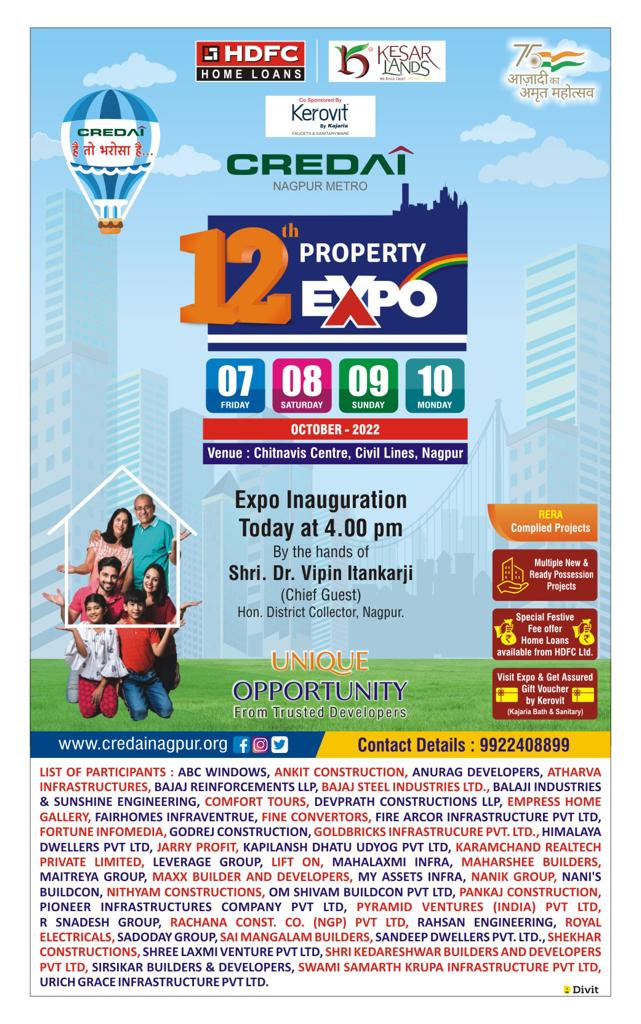 YIU's vision is to achieve :
Increase in awareness among youth on crimes against women and children including trafficking
Deterring youth from visiting sex trade dens and becoming customers of Commercial Sexual Exploitation of Children
Increase in youth participation in efforts to ensure safety and preventing trafficking
Increase in participation of youth in the criminal justice system by engagement with police, increased reporting etc.
Reduction in young college girls being lured into trafficking
Increase in youth engagement with relevant stakeholders like WCD, CCIs, NMC etc and providing support to all the stakeholders
"Today's youth is tomorrow's future. Engaging them and empowering them for current societal issues including trafficking safety of women and children will further help the local administration and police to prevent future crimes and end this menace for good.
We are happy to support the initiative and would provide all the help needed to make it a success", said Mr. Amitesh Kumar, Commissioner of Police, Nagpur.
At present, the initiative boasts of a supporter base member count of over 3,000. With the help of experts and decision makers, it will mentor young changemakers to foster sustainable change. YIU clubs will aim to serve as a platform for interaction of youth with the police and administration on safety issues and increase youth participation in crime reduction.
"It is a very important day today, Young India Unchained has already started doing a great job in Nagpur and have formed 16 clubs and over 3000 the students are part of its orientation programs.
I urge all the youth to setup these clubs in their colleges and work together. Human Trafficking is a basket of organized crimes and the most heinous violation of human rights. We all are duty-holders to prevent this," Dr. P. M. Nair said.
Given that the Nagpur Police is actively involved in busting the Commercial Sexual Exploitation of Children , this initiative comes at the right time to make the youth of Nagpur more involved as advocates of change in society.
Whether it is being victims of sexual crimes, perpetrators, advocates and a voice against sexual crimes, or as critical agents that amplify the efforts against sexual crimes against children and women, YIU is a platform where the youth has the opportunity to play multiple roles, mainly that of positive change makers, in the ecosystem.