Indian commuters' predilection for two-wheelers has placed India atop the world's motorcycle market in terms of volume, and accounts for around 40 percent of the total global sales. India overtook China in 2017, and on average, 17 million two-wheelers (motorcycles and scooters) are sold annually. Although the sales have slumped to just 13.47 million units in FY22 according to the Society of Indian Automobile Manufacturers (SAM) – a ten-year low, the market is expected to rebound over the next few quarters.
The two-wheeler industry contributes to around 7 percent of the manufacturing GDP in the country. The Indian government has also announced certain policies that are likely to drive the sales of two-wheelers. These include Section 80 EEB under the ITA, which provides a deduction of up to ₹1,50,000 for the interest paid on the loan amount and a subsidy of ₹15,000 per kilowatt-hour (kWh) for EVs. Furthermore, according to estimates, around 75% of two-wheelers bought in the country are funded by loans. The two-wheeler loan segment is projected to reach $ 12.3 billion by 2025!
The projected growth bodes well for consumers, as the two-wheeler market is already showing signs of recovery following last year's dip. With numerous banks and NBFCs now offering two-wheeler loans, you can get loans with interest rates ranging from 8.5% to 28% per annum. However, before you apply for a two-wheeler loan, there are several factors you need to consider.
Credit Score
First and foremost, it is crucial that you check your credit score. Lenders check your credit history to assess your creditworthiness. A good credit score offers you greater bargaining power, and you can get lower interest rates. A bad credit score, however, results in the lender offering loans at high interest rates.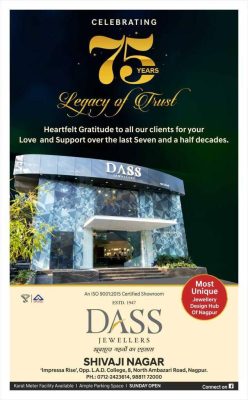 Compare Interest Rates
Banks and Non-Banking Financial Companies (NBFCs) offer two-wheeler loans with varying interest rates. Thus, it is vital that you do your due diligence and compare interest rates offered by different lending institutions. You will come across several lenders offering 9.15% – 18% interest rates per annum. Do not opt for the first lending entity that you come across, and take your time assessing your options.
Two-Wheeler Loan Eligibility
It is also essential that you check your two wheeler loan eligibility. Not all lenders have the same eligibility criteria; some can have stringent rules and regulations, while others may be more lenient. However, the common eligibility criteria to apply for a two-wheeler loan include:
Age: You should be at least 18 or 21 years old. Moreover, your age should not exceed 65 years.
Income: You should be employed and have a regular income, which you can use to pay the monthly EMIs.
Credit Score: Most lenders expect the applicant to have a minimum credit score of 700-750, which will show you in good light as a responsible borrower. However, having a low credit score isn't a deal-breaker either. Furthermore, having a good credit score will help you secure low interest rates.
Additionally, you will have to submit certain documents, such as your residential proof and bank statement, while applying for the loan.
Consider Processing Fees
While comparing the features of two-wheeler loans from different lenders, most applicants ignore processing fees. However, this can turn out to be a mistake, as certain lenders charge processing fees of up to 3% of the total loan amount.
Seasonal Offers and Partnerships
If you want to enjoy greater savings, it is prudent to research seasonal offers. From slashing interest rates to offering package deals such as two-wheeler insurance, lenders can render two-wheeler loans attractive during festive seasons. Additionally, if there is a working relationship in place between the lender and a two-wheeler brand, you may benefit from discounted prices. Thus, you must do your due diligence before applying for a two-wheeler loan.
Apart from these factors, you also need to consider if you want to apply for a loan that covers 100 percent of the vehicle's on-road price, or if you want to make a down payment. You can also use a bike EMI calculator – which you can find online – to calculate the prospective loan amount, loan tenure and the EMI amount you are comfortable paying every month. Once you take all of these factors into consideration, you will be in a better place to understand your loan requirements.
Final Thoughts
Applying for a two wheeler loan today is easier than ever, as you can apply for a loan online in just a few minutes. The entire process is streamlined and completely paperless, making it extremely convenient to apply for – and get – a two-wheeler loan. However, you need to consider several aspects before applying for a loan, such as the two-wheeler loan eligibility criteria and market interest rates. These interest rates can range from 8.5 percent to 28 percent annually and hence, have a significant impact on the EMI amount you pay every month.
Moreover, lenders like Bajaj Finserv offer two-wheeler loans that cover up to 100 percent of the on-road price of the vehicle, and offer these loans at nominal interest rates. It is also wise to take the help of a bike EMI calculator to prepare yourself financially, so that you can pay your EMIs on time. Paying EMIs regularly helps you improve your credit score and build a good credit profile.