The number of flights out of Nagpur Airport is still significantly lower than it was prior to Covid. There were more than 40 departures from the city airport prior to Covid. During COVID, this decreased to around 20. There are currently only about 25 people left. When airlines implement their winter schedule on November 1, this is expected to alter. Five additional flights to new locations could come into the city.
Airlines have suggested adding flights from the city to Chennai, Kochi, Bhubaneswar, and Jaipur. IndiGo, the company that now operates the most flights out of the city, will probably boost the number of flights.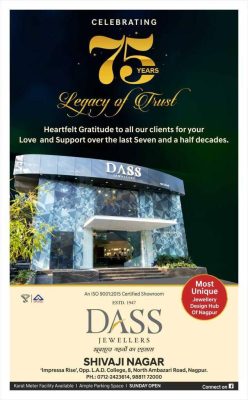 Air India evening flight to Mumbai and Delhi had been cancelled. Only a morning flight exists for Mumbai. The company's winter schedule includes evening flights for the two cities and additional flights to Pune and Bengaluru.
Due to increase in air turbine fuel (ATF) rates and Diwali rush, air fares from city have shot up. The routes on which a company has monopoly are witnessing sky high rates. The fare for Pune before Covid was 4,500 but now it is ₹7,000.