A tigress was found dead in a drain on 28th October during patrolling in the forest area designated as Hingna Forest Range, Neri Mankar.
A 3-4 year old tigress was found dead in the Chankapur drain at Neri Mankar, Room No. 151PF, Sub Zone Umri (Tiger) designated areas during evening patrolling by Hingna Forest Range staff. The senior officers were immediately informed. As it was night, it was decided to do the autopsy the next morning.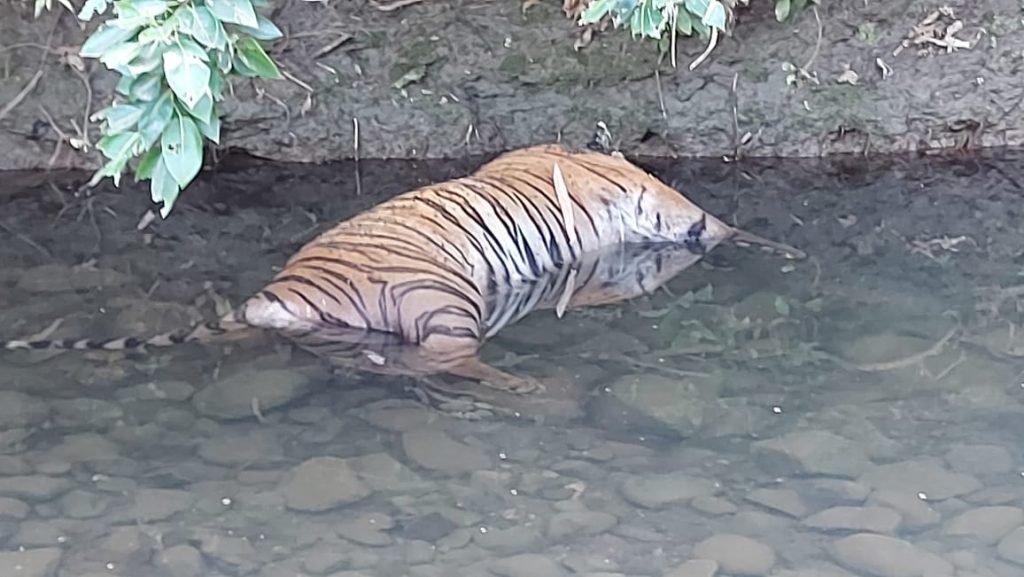 In the morning the staff of Hingna Forest Park took action as per the guidelines of NTCA. Sub Conservator of Forest, Nagpur Forest Division, PG Kodape, Assistant Conservator of Forests, Narendra Chandewar along with the other officials were present at the incident.
Also Panchnama was prepared in the presence of NTCA representative Ajinkya Bhatkar Honorary Wildlife Conservator and   Sujith Kolangat Veterinary Medical Officer.
According to the preliminary information, it has been stated that the cause of the death of the tigress was due to Cardiac respiratory failure. Samples have been taken for forensic and sent to RFL Nagpur. After that Dahan Panchnama was recorded.
 Under the guidance of Ranganath Naikde, Chief Conservator of Forests, Nagpur, Deputy Conservator of Forests, PG Kodape, action was taken and further investigation is being conducted by Ashish Niname, Assistant Conservator of Forests Nagpur.