Mumbaikar's unite for animal rights, in a recent post which is being circulated among the social media, a protest by the mumbaikar's is being held in favour of supporting the rights of the Nagpur stray dogs and feeders.
The protest is being held on 30th October 2022 Sunday at 5:00 pm – 7:00 pm in Rajabadi Gate, Shivaji Park Ground, Dadar, Mumbai. The dress code for the protest is black. The trending posts says #abhinahitohkabhinahi.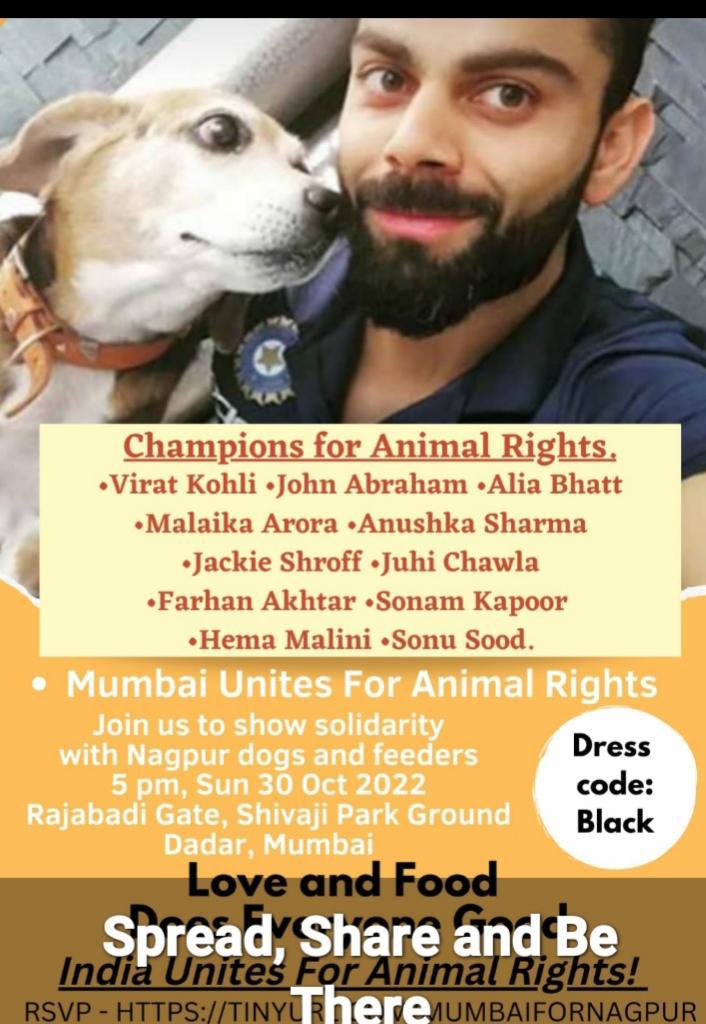 The posts also says " India unites for Nagpur Animal Rights." Champions for Animal Rights, various bollywood actors and actresses have come together taking a stand for the speechless by sharing stories on their instagram handles, expressing what they feel about High Courts directions and how they want everyone to come together for this issue.