Dr Thorat, Dr Madavi and Dr Waghmare from Nagpur shifted
Dr Nivrutti Rathod, Civil Surgeon of Chandrapur has been transferred to Nagpur in the same post.
The State Government's Public Health Department issued transfer orders and posting on Friday for five senior doctors and appointed them or transferred them as Civil Surgeons.
Besides Dr Rathod the other doctors who have been posted as Civil Surgeons are – Dr Manohar Bansode Medical Superintendent Thane to Ulhas Nagar; Dr Mahadev Chinchole, Medical Superintendent, Bid to Dhule; Dr Balasaheb Nagargoje, Parbhani to Sindhudurg and Dr Ashok Hubekar, Medical Officer Bid to Kohapur.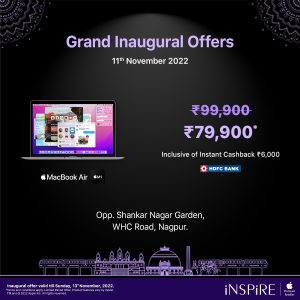 The department also issued a notification on the transfers of 17 senior doctors of Grade A officers to Grade B on demotion.
This includes Additional Civil Surgeon Dr Madhuri Thorat of Daga Hospital; Dr Purushottam Madavi, Medical Superintendent of Regional Mental Hospital and Dr Rajratna Tryambak Waghmare of the Forensic Science Department of Daga Hospital, all from Nagpur.