Maha Metro has organised `Donate Toys' campaign as part of Children's Day celebrations on 14th November.
Maha Metro has urged Nagpurians to donate unwanted toys at the designated locations mentioned below, which would later be shared with children belonging to economically weaker sections of the society.
The aim of this campaign is to spread a smile on the faces of children belonging to deprived segments.
Donation boxes have been kept at these 8 Metro stations – Sitabuldi Interchange, Kasturchand Park, Chhatrapati Chowk, Ujjwal Nagar, Khapri, Jhansi Rani Chowk, Subhash Nagar, Lokmanya Nagar, to enable people to drop toys.
Those interested can drop toys in these boxes from 7 am to 10 pm till 13th November. Maha Metro has time and again organized such activities, which have drew good response from the citizens.
One such initiative was a similar drive for clothes, held before Diwali. The initiative drew excellent response from citizens, who donated clothes in good numbers.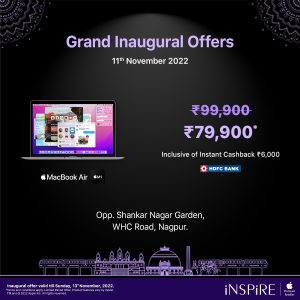 The clothes thus collected were later handed over to the needy.
Last year too, Maha Metro had organized an event on the occasion of Children's Day. The activity was also part of the larger Azadi Ka Amrut Mahotsav (AKAM) campaign, which was organized throughout the year.
Students from 75 different schools participated in the event held at Zero Mile Freedom Park Station and sung patriotic songs, on 14th November.
On behalf of Maha Metro, children, especially those from rural areas are informed about the project by organizing metro rides for them.
Recently, more than 350 students of Ekal Vidyalaya working in remote and inaccessible tribal pockets travelled in metro; it was their first experience of traveling in a metro. This apart, blood donation camps are held.