It is mandatory for all the pet shopkeepers and dog breeders in the district to register and after a certain period, if any unregistered animals and dogs are found, a penalty will be taken against the concerned, said Collector Dr. Vipin Itankar.
The meeting of the District Animal Suffering Society was recently concluded under the chairmanship of the Collector at Chhatrapati Hall Collector's Office.
The Collector directed the Municipal Corporation to take necessary action under Animal Birth Control Dog Rules 2001 to control the birth rate of stray dogs and eliminate rabies disease.
He instructed to submit an objective report of the action taken in the next meeting.
Care should be taken to ensure that no section of the Prevention of Cruelty to Animals Act is violated during implementation.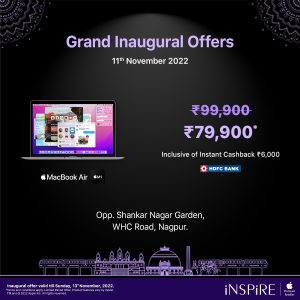 The Animal Birth Control Dog Rules 2001 should be implemented in a properly planned manner so that the primary objective of the law can be fulfilled, the number of dogs will be controlled and rabies disease can be controlled, said the collector.
Under the Animal Control of Dogs Rules, 2001, the Municipal Corporation should establish basic facilities for dog sterilization, the capture of stray dogs, accommodation arrangements during sterilization, and arrangements for identification of sterilized dogs and the necessary action to release the dogs back to the same part of the city from which they were caught.
He also gave instructions on what should be done.
A slaughterhouse run by the Municipal Corporation at Bhandewadi in Nagpur city is currently closed. Due to this, problems arise in the town for the Qurbani to be performed during Bakri Eid and also problems are created for people who regularly do khatik business.
The Maharashtra Pollution Control Board has objected to Bhandewadi Slaughterhouse and accordingly, the Municipal Corporation should take action and submit a proposal and demand necessary funds and make the said Slaughterhouse operational as soon as possible, he ordered.
He also ordered that the representatives of the Municipal Corporation should immediately provide information about illegal pet shops and dog breeders in the municipal jurisdiction to the Deputy Commissioner of Animal Husbandry.
It was informed that applications regarding the selection process of non-governmental members will be accepted in the office of the Deputy Commissioner of Animal Husbandry till November 21.