Mrs. Vinita Bhatia from Nagpur won the prestigious Mrs. India International Glam 22 beauty pageant held in Radisson Blu Mumbai on 9th November 22.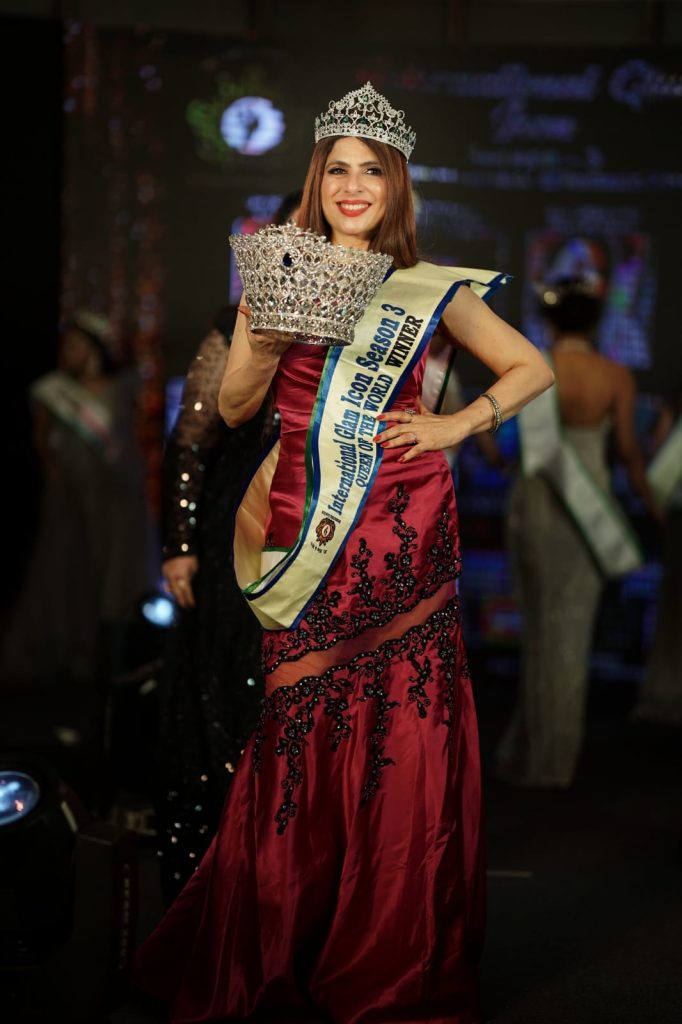 Vinita Bhatia has worked in the fitness industry for 17 years and is a fitness enthusiast. She is an inspiration to many in fitness.
She has represented India to the Netherlands as an Ambassador of cultural exchange through Rotary. She has been awarded numerous times. Times of India" Most Inspiring Woman 22″, " Fitness Icon 22″, Mrs. Nagpur, Miss Nagpur, and many more.
It was a tough contest with participants from various countries with 4 rounds
1) Ramp walk
2) Introduction round
3) Talent Round
4) Finale question round..
She completed all her rounds with flying colors and became the winner of the pageant. She won three crowns and a trophy
1) Mrs. India international glam 22
2) Mrs. India's international "Beauty of world 22"
3)Mrs. India international Pathbreaker.
A strong will-powered lady she worked very hard for this pageant to win the crown. Winning on an international level was her dream.
Crowning was done by the film star Amisha Patel. She gives credit for her success to her family. She is thankful to Dr.Vatika Patil for her expert guidance, and also to Sunita Bhagat of Inframe to organize such a glittering event.