Bhaskar Halami's life serves as an example of what can be accomplished by sheer hard work and perseverance, having gone from fighting to receive one square meal as a boy in a remote town in Maharashtra's Gadchiroli to becoming a senior scientist in the United States.
Halami, who was raised in a tribal tribe in the Kurkheda tehsil's Chirchadi village, is currently a senior scientist with the Maryland, USA-based biopharmaceutical business Sirnaomics Inc.
Halami handles RNA synthesis and production while the business studies genetic drugs.
Halami has overcome numerous challenges on his path to success as a scientist, and he has achieved many firsts.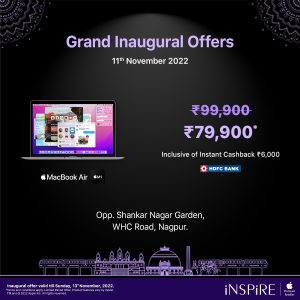 He was the first person from the village to receive a Master's and a PhD, as well as the first science graduate from Chirchadi.
Speaking to PTI, Halami recalled how his family struggled to make ends meet during his early days.
"Even just one square meal required a great deal of effort from us. My parents once questioned how the family managed to get by at that time when there was no employment or food available "The scientist, 44, made the statement.
He claimed that some months of the year, particularly the monsoon, were particularly difficult because there were no harvests on the family's small farm and no jobs available.
He claimed that some months of the year, particularly the monsoon, were particularly difficult because there were no harvests on the family's small farm and no jobs available.
"Mahua flowers, which were difficult to eat and digest, were prepared. To fill our tummies, we would gather parsod (wild rice), cook rice flour in water (ambil), and drink it. Not just us, but 90% of the town had to do this to survive "Halami declared.
There are 400 to 500 families living in Chirchadi. Halami's parents were housekeepers in the hamlet because their modest farm's harvest wasn't enough to support the family.
Things improved when Halami's father, who had completed his education through Class 7, learned about a job opening at a school in the Kasansur tehsil, more than 100 kilometres distant, and travelled there using every mode of transportation possible.
"My mother was unable to find out whether my father had arrived. Three to four months later, when he returned to our community, we just learned about him. At the school in Kasansur, where we later relocated, he had been hired as a cook "Halami declared.
Halami attended an ashram school in Kasansur for Classes 1 through 4, and after passing a scholarship exam, he continued his education there till Class 10 at the Government Vidyaniketan Kelapur in Yavatmal.
He remarked, "My father saw the importance of education and made sure that both my siblings and I finished our schooling."
Halami graduated with a bachelor's in science from a Gadchiroli college before receiving a master's in chemistry from the Institute of Science in Nagpur.
In 2003, the famous Laxminarayan Institute of Technology (LIT) in Nagpur hired Halami as an assistant professor.
Halami succeeded in the Maharashtra Public Service Commission (MPSC) test, but his major interest remained in research. He pursued a PhD in the United States and focused on DNA and RNA since he saw a lot of potential in these two molecules.
From Michigan Technological University, Halami received his PhD.
The top researcher now gets at least a few emails from recruiters looking for expertise in the DNA/RNA field every week.
Halami attributes his accomplishment to his hardworking parents who paid for his schooling with their meagre salaries.
Halami constructed his family a home in Chirchadi, where his parents desired for them to live. A few years ago, his father passed away.
The researcher was recently honoured by a state tribal commissioner.
With Halami as its first celebrity, the tribal development department launched its "A Tea with Tribal Celebrity" programme.
The scientist was also welcomed by Thakre as a guest to a tribal hostel in Nagpur, where he assisted students.
Halami counsels students about careers and ways to achieve their goals during his visits to India. He does this by visiting schools, ashram schools, colleges, and even by hosting meetings with students at his home.