It has become very difficult for industries in Maharashtra to compete with neighboring States due to high cost of power and other related issues.
The industries needs support from Govt. of Maharashtra for sustainability and to stand in competition with neighboring States other wise industries will have no other option to shut down their industry or to reduce production or to migrate to neighboring states who are having liberal policies apart from lower power tariffs.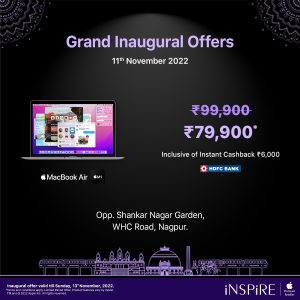 1. COMPARISON OF POWER TARIFF OF MAHARASHTRA WITH NEIGHBORING STATES.
TARIFF COMPARISON OF MAHARASHTRA WITH NEIGHBORING STATES HAVING UNITY PF WITH EXISTING & FUTURE TARIFF
STATE
Demand Charges
Energy Charge + wheeling charge
Load factor incentive
Power factor incentive
Total Amount
FAC in Maharashtra from June 22 to Nov 22 per KWH
Cost per unit
A TYPE INDUSTRY – 11 KV, CD 1 MVA, CONSUMPTION 600000 UNITS PER MONTH, LF 0.83 & PF 1
Maharashtra
2022-23
454000
4464000
-98360
0
4819640
1.35
9.38
Tariff in other States
Chhattisgarh Other HT Ind
375000
4350000
-1087500
3637500
6.06
Chhattisgarh steel Ind
375000
3720000
-930000
3165000
5.28
MP (load factor above 50%)
372000
3720000
4092000
6.82
B TYPE INDUSTRY – 11 KV, CD 1 MVA, CONSUMPTION 100000 UNITS PER MONTH, LF BELOW 0.15 & PF 1
Maharashtra
2022-23
454000
744000
0
0
1198000
1.35
13.33
Tariff in other States
Chhattisgarh Other HT Ind
190000
745000
0
0
935000
9.35
Chhattisgarh steel Ind
190000
700000
0
0
890000
8.90
C TYPE INDUSTRY – 33 KV, CD 5 MVA, CONSUMPTION 3000000 UNITS PER MONTH, LF 0.83 & PF 1
Maharashtra
2022-23
2270000
22320000
0
0
24590000
1.35
9.55
Tariff in other States
Chhattisgarh Other HT Ind
1875000
20550000
-750000
0
21675000
7.23
Chhattisgarh steel Ind
1875000
18300000
-750000
0
19425000
6.48
MP (load factor above 50%)
2985000
18330000
21315000
7.11
D TYPE INDUSTRY – 33 KV, CD 5 MVA, CONSUMPTION 500000 UNITS PER MONTH, LF BELOW 0.15 & PF 1
Maharashtra
2022-23
2270000
3720000
0
0
5990000
1.35
13.33
Tariff in other States
Chhattisgarh Other HT Ind
950000
3525000
0
4475000
8.95
Chhattisgarh steel Ind
950000
3300000
4250000
8.50
E TYPE INDUSTRY – LT, CONNECTED LOAD 0-20 KW, CONSUMPTION 1000 UNITS PER MONTH, & PF 1
Maharashtra
2022-23
9640
6460
0
-563.5
15536.5
1
16.54
Tariff in other States
Chhattisgarh
2400
5150
-257.5
7292.5
7.29
MP (RURAL)
4100
6600
10700
10.70
Telangana
1500
7700
9200
9.20
F TYPE INDUSTRY – LT, CONNECTED LOAD 100 KW 3 PHASE, CONSUMPTION 6000 UNITS PER MONTH, & PF 1
Maharashtra
2022-23
32100
44400
0
-2677.5
73822.5
1.2
13.50
Tariff in other States
Chhattisgarh
15000
35400
-1770
48630
8.11
MP (URBAN)
32000
39600
71600
11.93
MP (RURAL)
20500
39600
60100
10.02
Telangana
7500
46200
53700
8.95
2. VIDARBHA MARATHWADA SUBSIDY ISSUES
Declaration of Incentive Scheme in power tariff for Vidarbha & Marathwada, North Maharashtra, D & D+ areas of Maharashtra
Due to highest tariff in Maharashtra, some of the industries in Vidarbha have migrated to the neighboring state of Chhattisgarh.
To remove the imbalance of industrial development in State of Maharashtra and to stop migration of industries which would have affected Govt. revenue,Govt. of Maharashtra has declared incentive scheme in power tariff for Vidarbha & Marathwada, D and D+ areas of Maharashtra and allocated a sum of 1200 cr.
Based on this incentive, many new units specially MSME, have set up new plants and installations which resulted into creating many new jobs and development of the region, which is reflected in increase in jobs & GST collections in the region.
The incentive scheme was declared on 29/6/2016 and was applicable for 3 years and later on was further extended for 4 years vide GR of 8/3/2019 which is applicable upto 31/3/2024. Due to this scheme which is applicable for 4 years, new industries came in these regions and existing industries have done expansions.
Revising the incentive scheme through GR
dt.23/6/2022
Giving big shock to the industries of Vidarbha & Marathwada the past Govt. withdrawn the previous incentive scheme violating the promissory estoppel provided by Govt. according to which the incentive scheme should have been active upto March 2024 and issued another incentive scheme which has almost reduced the incentives to about 50% of the previous applicable scheme. According to our calculation after implementation of the new GR the total incentive provided in these regions shall not be more than Rs. 600 crores whereas Rs.1200 crores are sanctioned. This new GR of incentive is applicable from 1/4/2022. After implementation of this GR the incentive received by the industries in energy bills of April 2022 based on old GR has been debited in consumers account.
A case is filed with Hon'ble High Court against Govt. for violating the promissory estoppel given by Govt.
VIA has suggested revised scheme with a ceiling arrangement and submitted to Hon'ble Shri Devendraji Fadnavis.
3. Withdrawal & Delay in releasing of power subsidy under 2018 -2023 Textile policy
Considering the high power tariff and huge availability of cotton within the state of Maharashtra, Government had finalized Rs. 2 subsidy for existing as well as new units under the Textile policy scheme of 2018-23. Many units also started enjoying the benefit of this very apt scheme and overall textile business flourished within state. Unfortunately, now this benefit has beenwithdrawn for some units in-spite of being given earlier and without any valid reason. The whole action has been taken in a step-motherly and discretionary manner, with many units continue to receive the benefit while some are suffering badly due to malafide withdrawal. Also many units which have come up under this new textile policy, are yet to receive this benefit and thus are suffering badly due to very high power cost
A case is already filed with Hon'ble High Court against Govt. for Step motherly & discretionary treatment given by Govt by VIA & other bodies combined.
4. High Cost of FAC from the month of June 2022 upto November 2022
Over and above the shock of reduced incentive the consumers have been given another tariff shock in form of increased FAC from Rs. 1.35 to Rs. 2.50 per unit for different categories of consumer which isapplicable from the month of June 2022 upto November 2022. According to our information this is because of blunder committed by Mahagenco in purchase of coal from WCL.
5. INCREASE IN SECURITY DEPOSIT AMOUNT
MERC specified Electricity supply code and standards of performance of Distribution licensee regulation that the amount of security shall be twice the average billing for the last twelve months. There is a proviso that in case of installation of pre-paid meters, the security deposit shall not be collected by the distribution licensee and that the consumer shall be illegible for a rebate / incentive as approved by the commission for making the prepayment apart from getting rebate of 5% on billing amount.
The increase in SD is causing heavy burden to industries and their working capital is being utilized for paying security deposit or the consumers who are paying security deposit in form of bank guarantee, there sanction limit in the banks is being utilized apart from paying bank commission and other charges etc. and hence it is affecting their business
In the neighboring State like Chhattisgarh and Gujrat requirement of Security deposit paid to the distribution licensee is equivalent to one month energy bill only.
Some consumers have applied for installation of prepaid meters and requested not to demand the security deposit and additional security deposit since they are financially not in a position to pay additional security deposit totaling to two months security deposit.
Chief Engineer billing & revenue MSEDCL denied installation of prepaid meters saying that MERC does not mandate utility for installation of prepaid meters and due to technical reasons prepaid metering with disconnection cannot be implemented for such consumers who demands prepaid meters and request of consumers is not technically feasible.
A case is filed with MERC with a request to relaxthe security deposit regulation for those consumers who are regularly paying Electricity bills and availing prompt payment discount. It is further requested that till licensees is capable of installing prepaid meters this regulations should be kept withheld.
6. DELAY IN SANCTION OF POWER, SANCTION OF INSTALLATION OF SOLAR GENERATION, GRID CONNECTIVITY APPLICATIONS AND OTHER RELATED APPLICATIONS BY THE LICENSEE.
There has become a regular practice to delay the sanctions requested by the consumers and all the matter are being forwarded with HO Mumbai where consumers are asked to meet the higher officer for getting the work done.
This is causing harassment to the consumers and even mega projects coming in backward region of Vidarbha and backward region of Maharashtra, which will provide employment thousands of people are also kept pending for sanctions.
There is a regular violation of SOP Regulations in which time frame of sanction is specified.
7. POOR QUALITY AND REGULAR SUPPLY INTERRUPTIONS ISSUES
Most of the consumers are suffering huge losses due to poor quality of supply and their complaints regarding tripping and poor quality of supply is not given any importance and is not resolved by the officers. Most of the officers are busy in collection drives and theft drives.
When consumer applies for higher voltage to reduce the interruption, case is forwarded to HO violating the SOP norms.
8. FILING CASES BY MSEDCL UNDER SECTION 126 OF EA 2003
The flying squad is inspecting consumers premises and without going into the details registering the cases under section 126 for unauthorized use of Electricityand harassing the consumers. Such cases are increasing day by day. Even the Superintending Engineer can not interfere in the matter.
Further consumers are harassed filing illegal cases on the report of flying squad under section 126 of Electricity Act 2003.
Due to all these issues, it has become very difficult to run industry in the State. VIA is requesting Govt of Maharashtra to look into these serious matters and resolved the issues for development of Industries in Maharashtra which will help in govt revenue and shall help in resolving unemployment issues.