The FIFA World Cup 2022 opening ceremony was held at the Stadium in Qatar on Sunday.
Shahid Ali, an engineer from Nagpur in Maharashtra who was a member of the construction crew, recalls the difficult process of creating the Stadium.
When addressing ANI, Ali stated: "Seeing the FIFA World Cup 2022 opening ceremony at Qatar Stadium makes me feel incredibly good.
Being a member of the Stadium's construction team makes me feel proud. Working in Qatar under the intense heat was a difficult challenge ".
The FIFA World Cup 2022, the biggest football spectacle, began on November 20 in Qatar and will continue through December 18.
The 64 matches of this tournament will be played in eight stadiums throughout Qatar.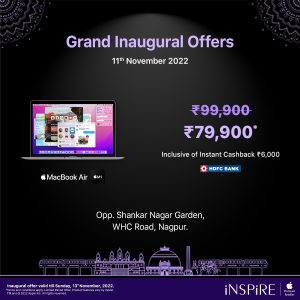 At the Qatar FIFA World Cup 2022, a total of 32 teams from five confederations are vying for football's top honour. There could be 64 matches played over the period of 29 days.
The competing nations are: the host nation Qatar; Ecuador; Senegal; the Netherlands; England; Iran; the USA; Wales; Argentina; Saudi Arabia; Mexico; Poland; France; Australia; Denmark; Tunisia; Spain; Costa Rica; Germany; Japan; Belgium; Canada; Morocco; and Croatia; as well as Brazil; Serbia; Switzerland; Cameroon; Portugal; Ghana; Uruguay; and South Korea.
Notably, the 2022 FIFA World Cup will feature the final 32 participating teams before the field expands to 48 teams for the 2026 event, which will be hosted by Canada, Mexico, and the United States.
The reigning champion is France, who defeated Croatia in the championship match to win their second title in 2018. French are aiming for the elite competition that the aforementioned teams offer.
The Argentina forward Lionel Messi, who is regarded as one of the game's all-time greats, is competing in his final World Cup. Also very likely to wear the Portuguese colours one final time is 37-year-old Cristiano Ronaldo.
The Middle East is hosting the event for the first time this year. In order to escape the desert heat in Qatar during the summers, the World Cup is being hosted for the first time outside the customary June–July period.
In the meantime, Enner Valencia scored twice to help Ecuador upset Qatar in the 2022 FIFA World Cup opener on Sunday at the Al Bayt Stadium in Al Khor, Qatar.
With this victory, Ecuador made World Cup history, defeating the host nation for the first time in the tournament's 92-year history.
The tournament's knockout round will start with the Round of 16 beginning on December 3.
The semifinals will begin on December 14 after the quarterfinals begin on December 9 first. At the Lusail Iconic Stadium in Lusail, on December 18, the championship match will take place.
FIFA World Cup: Maharashtra engineer shares experience of construction of Qatar stadium
Groups:
Group A: Qatar (H), Ecuador, Senegal, Netherlands
Group B: England, Iran, United States, Wales
Group C: Argentina, Saudi Arabia, Mexico, Poland
Group D: France, Australia, Denmark, Tunisia
Group E: Spain, Costa Rica, Germany, Japan
Group F: Belgium, Canada, Morocco, Croatia
Group G: Brazil, Serbia, Switzerland, Cameroon
Group H: Portugal, Ghana, Uruguay, South Korea. (ANI)