Sitabuldi police busted an online sex ring that was operating in the Ramdaspeth neighbourhood. The cops discovered the same guys were operating in Sonegaon as well after saving two young women. 
They conducted a raid and rescued a young lady. No arrests have been made so far.
The scam was being carried out at the Octave Parkland Suites in Ramdaspeth, close to Central Bazaar Road. Young ladies from Gautam Buddha Nagar and Kushi Nagar in Uttar Pradesh were brought to Nagpur by the mastermind Sameer, who operates from outside of Nagpur. By getting in touch with him through fictitious customers, the police set up a trap before acting.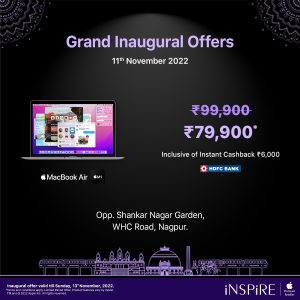 The police had information that the mastermind had called some more young women to Nagpur. They then raided Hotel Flora Inn under Sonegaon police and rescued one young woman from there.
A case has been registered in Sitabuldi police station against Sameer and his accom- plice Joseph Kuti from Nagpur. Joseph has been arrested. Some more agents work for Sameer in Nagpur and police are looking for them.
It is being said that arrest of Sameer may lead to further re- vealations about ongoing flesh trade in the city.