Complex cardiac procedure of rotablation was recently conducted on a patient from Bangladesh at Wockhardt Hospitals, Nagpur. 
The 64-year-old patient was admitted under Dr. Nitin Tiwari, Consultant- Interventional Cardiology with a previous cardiac history.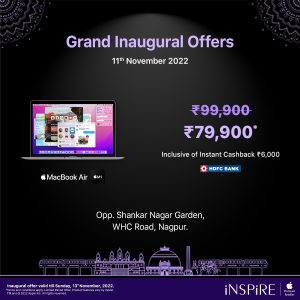 He was diagnosed to have coronary artery disease along with hypertension.
Dr. Nitin Tiwari treated the patient with rotablation technique which needs high skills.
This is where a guide wire is passed into an artery in your heart that has become narrowed by a build-up of plaque. A tiny balloon is inserted along the wire and then inflated to squash the plaque to the sides and improve the flow of blood through this section of the narrowed artery.
Wockhardt Hospitals is known for handling high end cases and this was one of them.