The enquiry report on an alleged scandal by Dr Dharmesh Dhawankar is expected to be submitted by January 7, 2023. Dhawankar, Associate Professor with the Department of Mass Communication of RTM Nagpur University, is charged with extracting huge money from seven teachers of the university.
The seven teachers had lodged a complaint with the Vice-Chancellor Dr Subhash Chaudhari stating that Dhawankar threatened them of exposing complaints against them. The complaints were related to the sexual exploitation of girl students.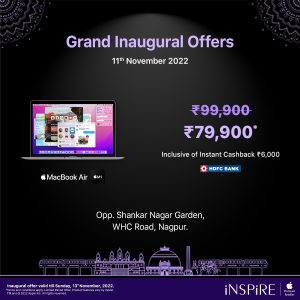 The University instituted an enquiry through a committee headed by Adv Sanjay Chafle, who also heads the Disciplinary Action Committee of the University.
Meanwhile, Dhawankar has been sent on compulsory leave up to January 7, during which he will not be allowed to enter any premises of the University.
Deputy Chairman of Maharashtra Legislative Council and Shiv Sena leader Dr Neelam Gorhe also demanded suspension of Dhawankar and high-level enquiry into the alleged fraud by Dhawankar and also sexual exploitation of girl students, if any.