Four people died and six injured in a road accident around 11 am on Sunday, on Yavatmal-Amravati road.
The car returning from a marriage celebration collided head on with a bus coming from the opposite direction, near Loni village. The names of the deceased are Rajani Ashok Ingole (47), Radheshyam Ashok Ingole (27), Vaishnavi Santosh Gawande (22) and Sarika Pramod Chaudhari. They are residents of Kanergaon in Washim district and Yavatmal. Sakshi Pramod Chaudhari (17), Pramod Pandurang Chaudhari (45), Savita Santosh Gawande, Sachin Narayan Shendre and Dhananjay Madhav Mitkare received injuries .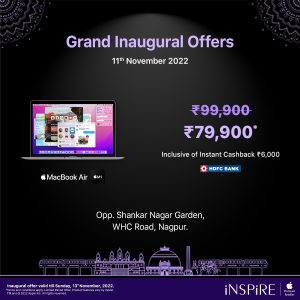 Gawande, Chaudhari and Ingole had gone to Nandgaon-Khandeshwar in Amravati district to attend a marriage on December 3. On Sunday they were returning when the accident occurred.
Three of the injured are stated to be serious and have been shifted to Nagpur for treatment.