Nagpur District Amateur Aquatic Association (NDAAA) will be conducting District senior selection trails for water polo and swimming relay team for men and women on December 10 at Data Meghe Sports Academy, Butibori from 10.30 am.
Swimmers above age of 14 years (born before 01.01.2008) can also participate in seniors trails. This is for the first time Nagpur District will be sending relay mixed team for the State lev- el trails in Pune. Those interested can contact Sanjay Satpute at the venue.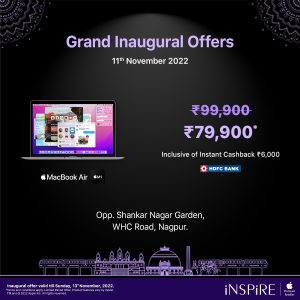 The entry fee is Rs 100 per swimmer for each event. The State lev- el selection trails for upcoming Mini Olympics Games will be held on December 14 and 15 at Shree Shiv Chhatrapati Sports Complex, Balewadi, Pune. Interested swimmers can send their entries Balaji Kendre, Head Swimming Coach, Balewadi, Pune before December 10.
Dr Duble, President, NDAAA has appealed to all the swimmers of Nagpur dis- trict to participate in selection trails in maxi- mum numbers. More details can be obtained from Dr Sambhaji Bhonsale, Secretary, NDAAA.