The person who had given chocolates to 17 students of Madan Gopal Agrawal High School could not be traced so far. The students suffered nauseatic feeling after consuming the chocolates.
A complaint was lodged with Sitabuldi Police Station.  Police Station Incharge Atul Sabnis said that children gave different information about the person who gave them chocolates.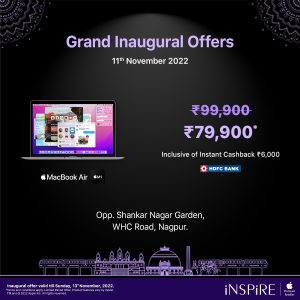 The person came to the school in a black car. As he had put on a monkey cap, the children could not describe him properly.
Those who had consumed more chocolates had severe nauseatic feelings.
The children were taken to Lata Mangeshkar Hospital and were later discharged.