15th world record attempt
Renowned Chef Vishnu Manohar is gearing up to record the 15th world record in his name. He has planned to cook 5,000 kg vegetable on Christmas. The vegetable will be prepared in association with 1200 students of BRA Mundle School.
The children will sort and cut vegetables a day prior to the record-writing day on December 25.  The cooking will begin at 9 am, for which 330 kg onion, garlic, ginger and potato 66.1 kg each; 330 kg carrot, 661 cauliflower, 330.5 kg Paneer (Cottage Cheese), 661 kg tomato, 330.5 kg Matar (green peas), 132.2 kg coriander leaves 396.6 kg oil and other masalas, totalling 4137.85 kg will be used.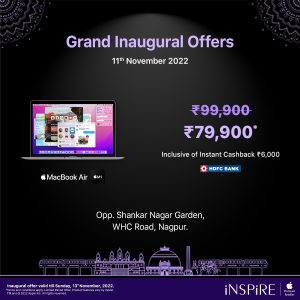 Vishnu holds several other world records in his field, which include making 2,000 kg Chiwda, 2,500 kg Prasad during the Ganesh festival; cooking continuously for 53 hours; 5 ft X 5 Ft Paratha; 7,000 kg Misal; 3,200 kg Baigan Bharta, 3,000 kg Khichdi and later 5,000 kg khichdi etc.
The event will be held at Vishnuji Ki Rasoi, Ramdaspeth, Nagpur.