State-level Boxing Championships will be held at Gandhibagh Indoor Hall beginning December 10 under the auspices of the Maharashtra Boxing Association.
During a press conference, Secretary Nagpur Mahanagar Boxing Association Arun Bhute stated, "It will be the 21st Elite women state boxing championship, which will be hosted by Nagpur Boxing Association. The championship will be held for women's ages 19 to 40 years, with 12 weight categories ranging from under 45kg to 80kg+."
The competition will feature 112 players from 29 Maharashtra districts.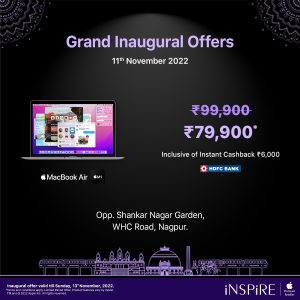 The matches will begin at 11 a.m. on December 10 and will last until December 12. Six teams competed in this competition.
The state association has invited six women and six men to serve as referees "He continued.
Rakesh Tiwari, Secretary of the Maharashtra Boxing Association, stated that those who qualify for the quarterfinals in the state championship will be able to compete in the mini Olympics in Pune, while those who secure gold medals in the state championship will represent Maharashtra in the Nationals, which will be held in Bhopal beginning December 20."