On the occasion of Makar Sankranti (Pongal) Shiv Mandir Devasthan, Nagpur is organizing a Blood Donation Camp in association with Indira Gandhi Medical Centre (Mayo Hospital) on Sunday, January 8, 2023, from 10:00 am to 4:00 pm at Shivmandir Devasthan, Tailor's line, Chhaoni, Nagpur.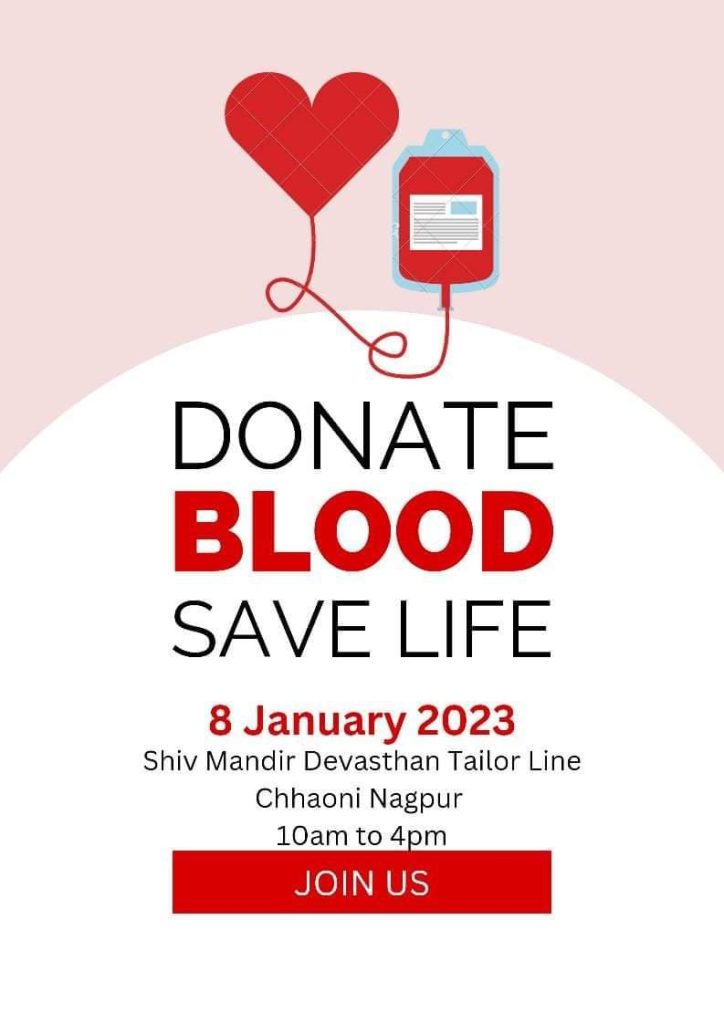 Individuals who are experiencing health crises can benefit from the assistance. Many medical needs are met by donated blood, including those of premature babies, cancer patients who need to regain strength, and accident victims who require a life-saving transfusion.
There are several other programs that Devasthan will be organizing including Collective Mahamrityunjay Chanting on January 9, 2023, from 8:00 pm onwards. Bhajan Sangeet on January 12, 2023, from 6:00 pm onwards. Sundarkand Recitation on January 13, 2023, and many more.