The Nagpur Municipal Corporation (NMC) on Monday launched 15 fully air-conditioned electric buses. NMC has taken this initiative considering the rise in air pollution and carbon emission in the city.
Including the AC electric buses, the number of eco-friendly Aapli Buses running in the city and the rural areas have now increased to 131 including 70 CNG operated and 61 electric buses.
The cost of the city bus service has not changed. The AC bus service received an excellent response on the very first day. The minimum fare for this bus is Rs 12/- and the maximum fare is Rs 53/-.
The six routes are currently being covered by electric AC buses. Three buses' routes are being finalized, and they will soon begin service as well.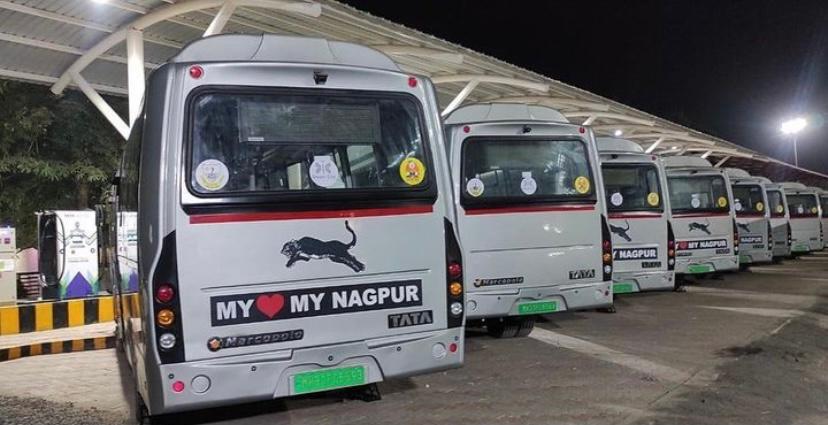 The 6 routes are:
Hingna-Sitabuldi
Hingna- Pardi
Maharajbagh-Kamptee
Sitabuldi-Airport
Sitabuldi-Butibori MIDC
Sitabuldi- Dhaba
On Monday, NMC also showcased 40 electric buses it had purchased from a company in Hyderabad. 144 and 25 AC electric buses, respectively, have already been ordered by the NMC and Nagpur Smart and Sustainable City Development Corporation. 15 additional electric buses will join the Aapli Bus Fleet in February, according to the officials.
The standard buses that are in poor shape will also be eliminated by the NMC. The city buses currently receive a much better CNG supply.