An Indian multinational conglomerate company having business interests in engineering, construction, manufacturing, technology, information technology, and financial services. The company is among the top 5 construction companies in the world.
The 34th National Road Safety Week started on January 11 and will continue till January 17, 2023. An awareness programme was conducted by the L&T construction company on Friday at Khamla Square Nagpur. The slogan of the company says "Pledge to Safe Drive, So Others Survive."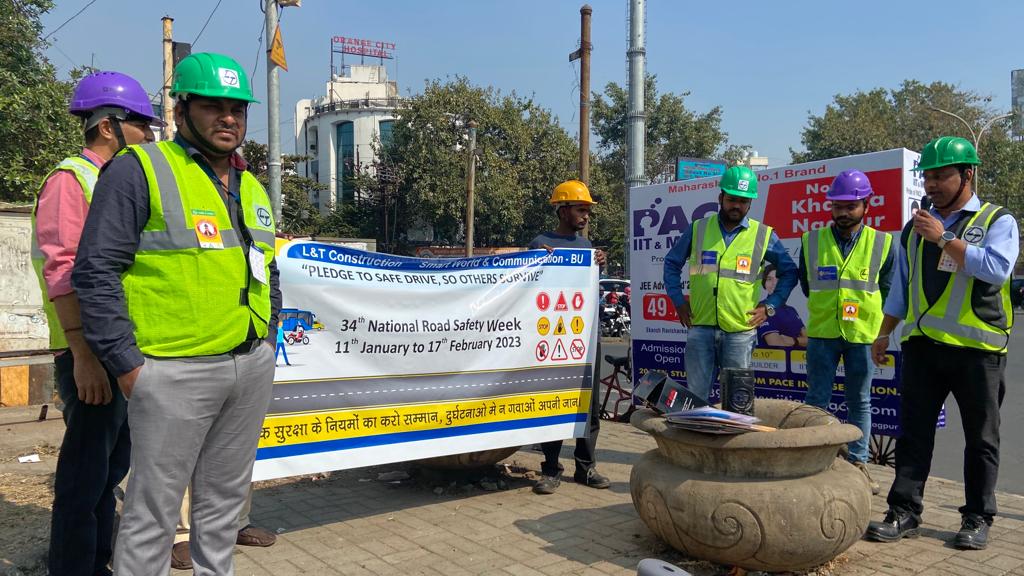 The awareness programme included the distribution of road safety information cards.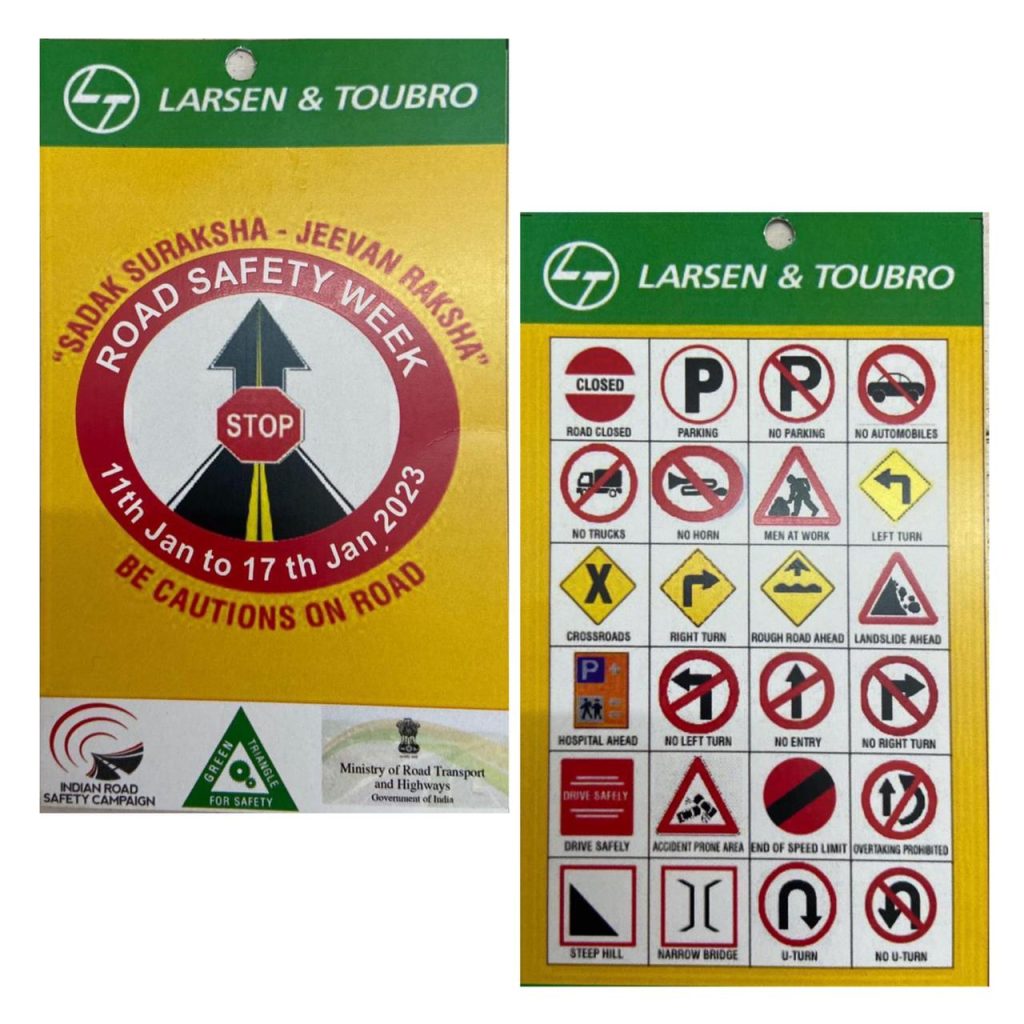 The road safety information cards were distributed to the people on signals. One male and one female were also given the helmets free of cost.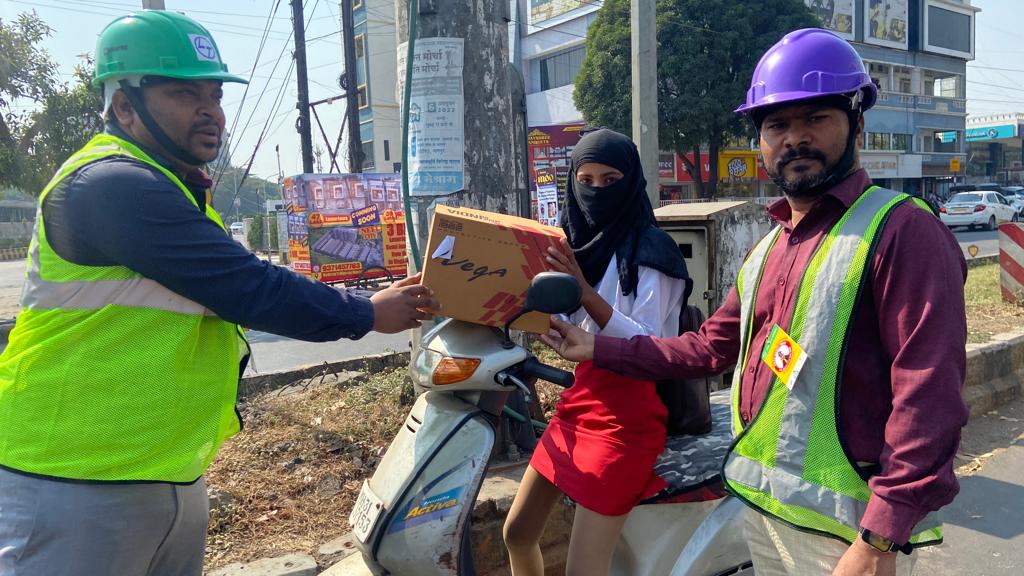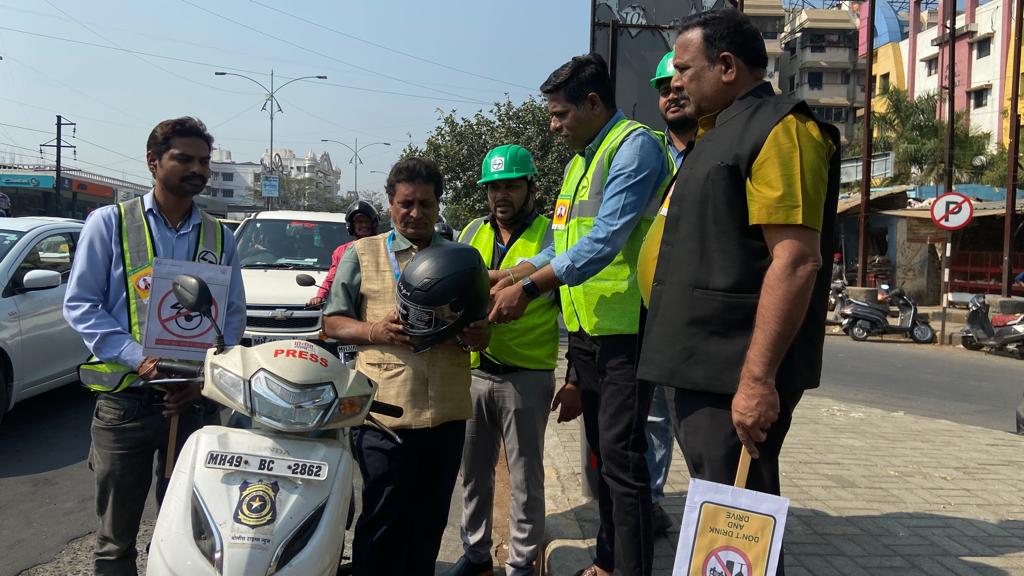 The team elaborated to the people on signals about road safety and explained their awareness programme.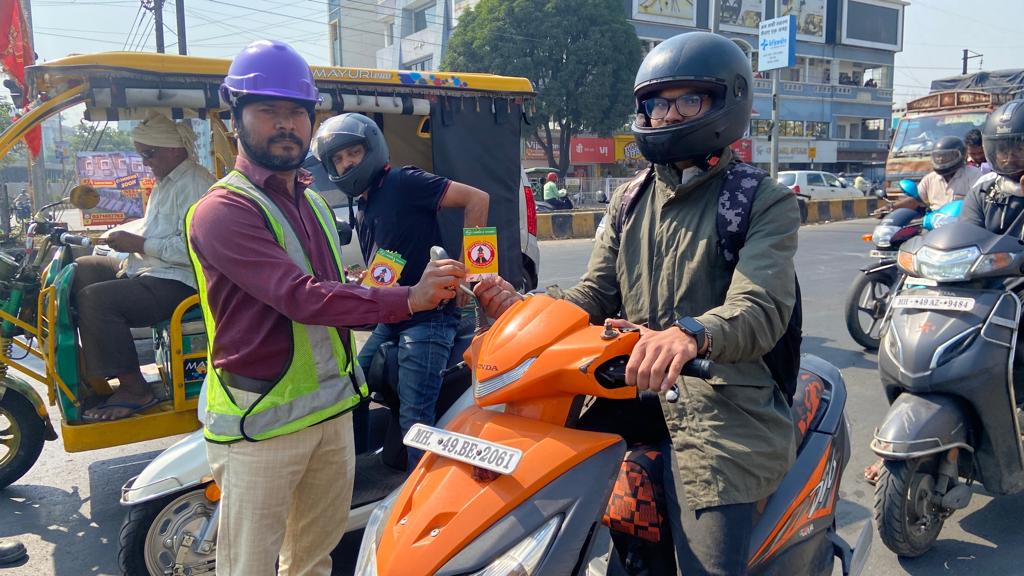 Additionally, helmets were also distributed by the company. Anand J, the safety manager at the company told The Live Nagpur that "The L&T Company is working in collaboration with the Nagpur Maha Metro and the Smart City. The road safety awareness programme is conducted every year by the company."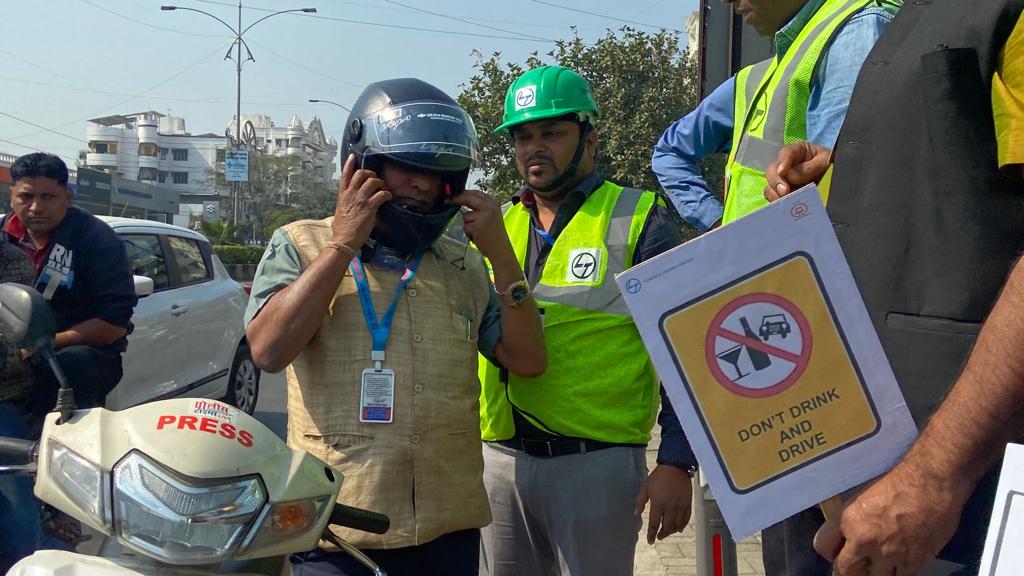 The safety manager at the company also said "Traffic rules should be followed by the youngsters specifically. The young crowd should avoid drinking and driving, they should avoid using mobile phones while driving. People need to be more aware of road safety and its consequences."