The tourists at the Pench Tiger Reserve, Maharashtra were absolutely amazed by the tiger sighting that took place at the Sillari Gate of PTR. There were two sightings that took place this morning. One male and one female.
The tigress T18, also known as the Bamboo female was spotted with a deer kill during the early morning hours. The tigress is seven years old. She is extremely beautiful with a surprisingly long tail.
T18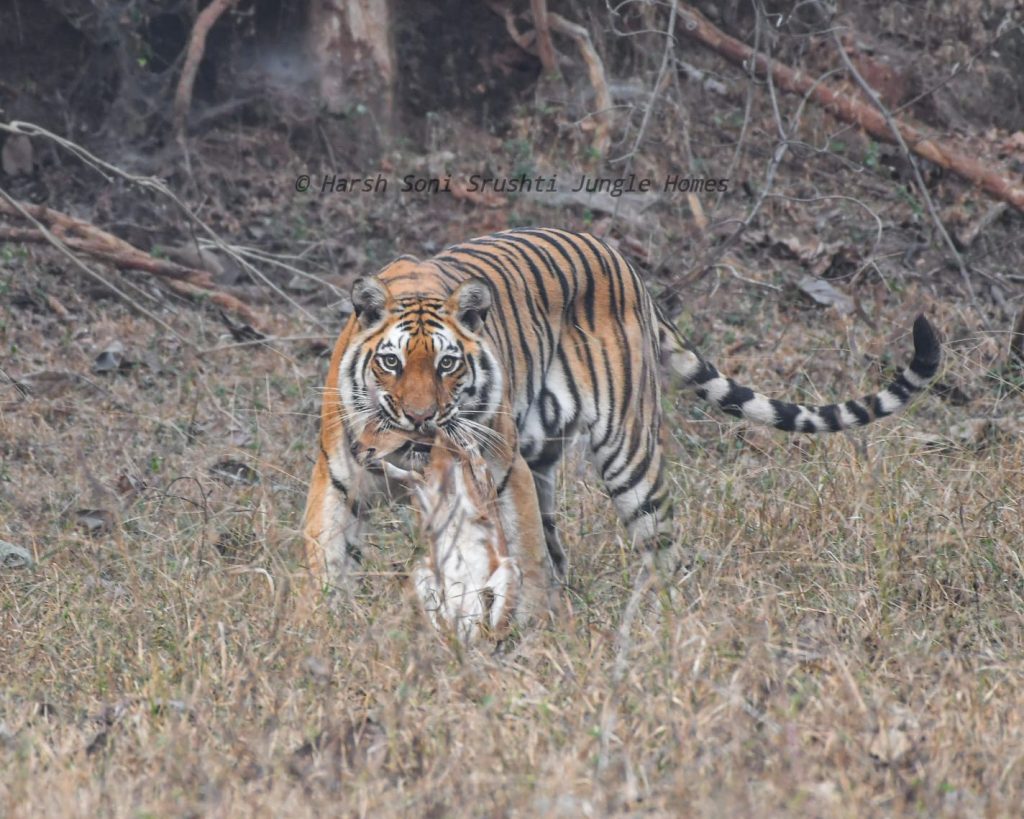 Her bold features like her eyes and tail make her extremely unique from the other tigresses.
T85
Another sighting of an adult male tiger, aged seven years called T85 took place. The adult male is said to be ruling his territory very boldly. The adult male has a huge face with a fearless look.
Picture Credit: Harsha Soni