The dynamic and enthusiastic quizzees of Centre Point School, Amravati Road Bypass viz. Dhruv Mor of Grade VI, Shayan Jain of Grade VI and Yashika Singh of Grade V gave a praiseworthy performance at the City Level SAEVUS Eco-Achievers Quiz 2022-23. It was a proud moment when the CPS, AB team was declared the city champion.
The quizzing event was held on 15th January 2023 in the premises of St. Ursula Girls' High School from 11:15 a.m. to 2:30 p.m. There were as many as 41 teams from many different schools, each comprising three members. The quiz was based on the theme 'Nature and Wild Life' to create a strong environmental consciousness among the students.
The Elimination Round was a written round where a set of 25 questions was put forth for the teams to answer. Only six teams were to qualify for the Stage Round of the quiz and the young participants of CPS, AB gave a tough competition to the other teams and qualified for the stage round i.e. the City Finale.
In the Final Round, the team members showcased their immense knowledge, determination, confidence and presence of mind which enabled them to work on strategies and give prompt answers. This enabled them to take a big lead of 175 points and clinch the Winner's Trophy at the city level.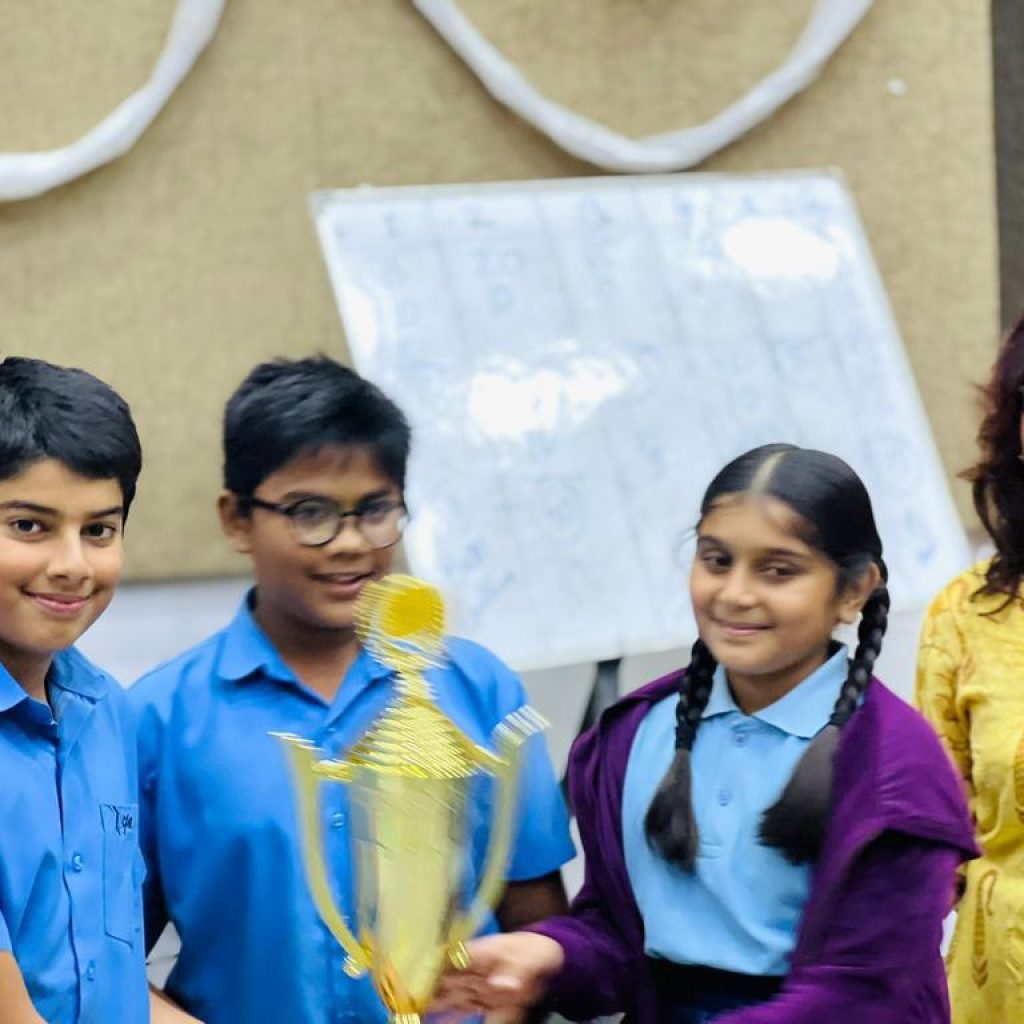 It's indeed a matter of great pride for CPS, AB as the team has qualified for the Nationals which will be held at Mumbai in February 2023. The team was congratulated by the Principal, Mrs. Perveen Cassad, vice-principal Mrs. Bhakti Bobde, mentor Mrs. Mahua Chopra and the staff for their great success.