A Chess tournament was organized as part of the Khasdar Krida Mahotsav  from 9th to 11 January 2023 at Suresh Bhatt Sabhagrah Reshimbag, Nagpur.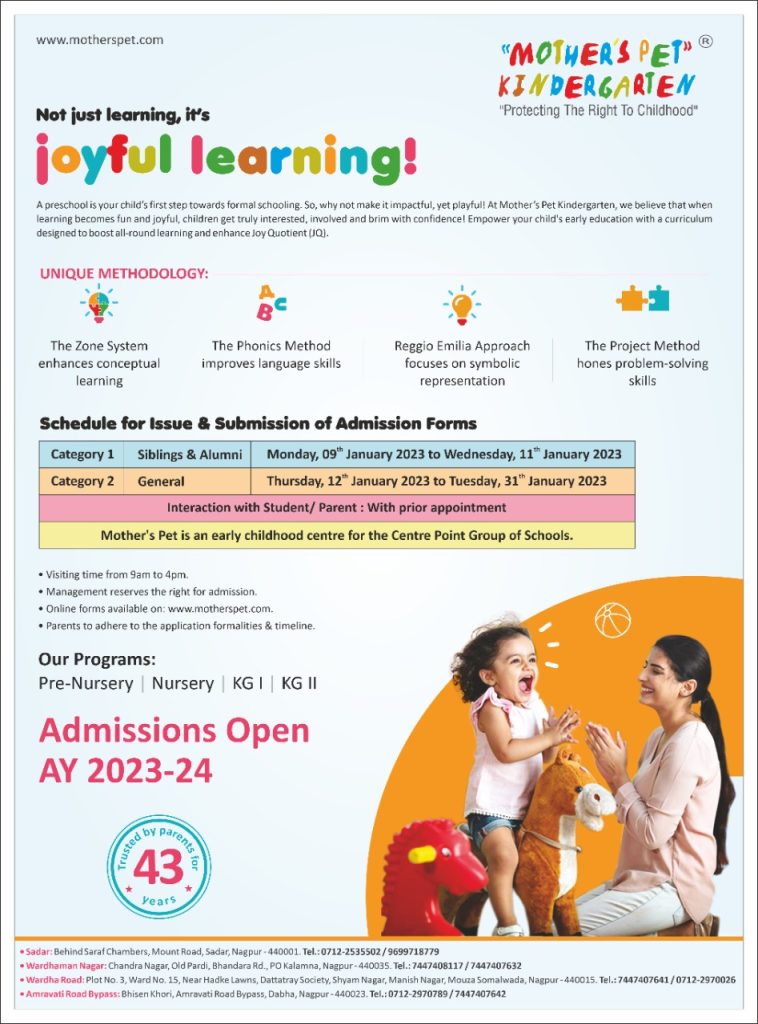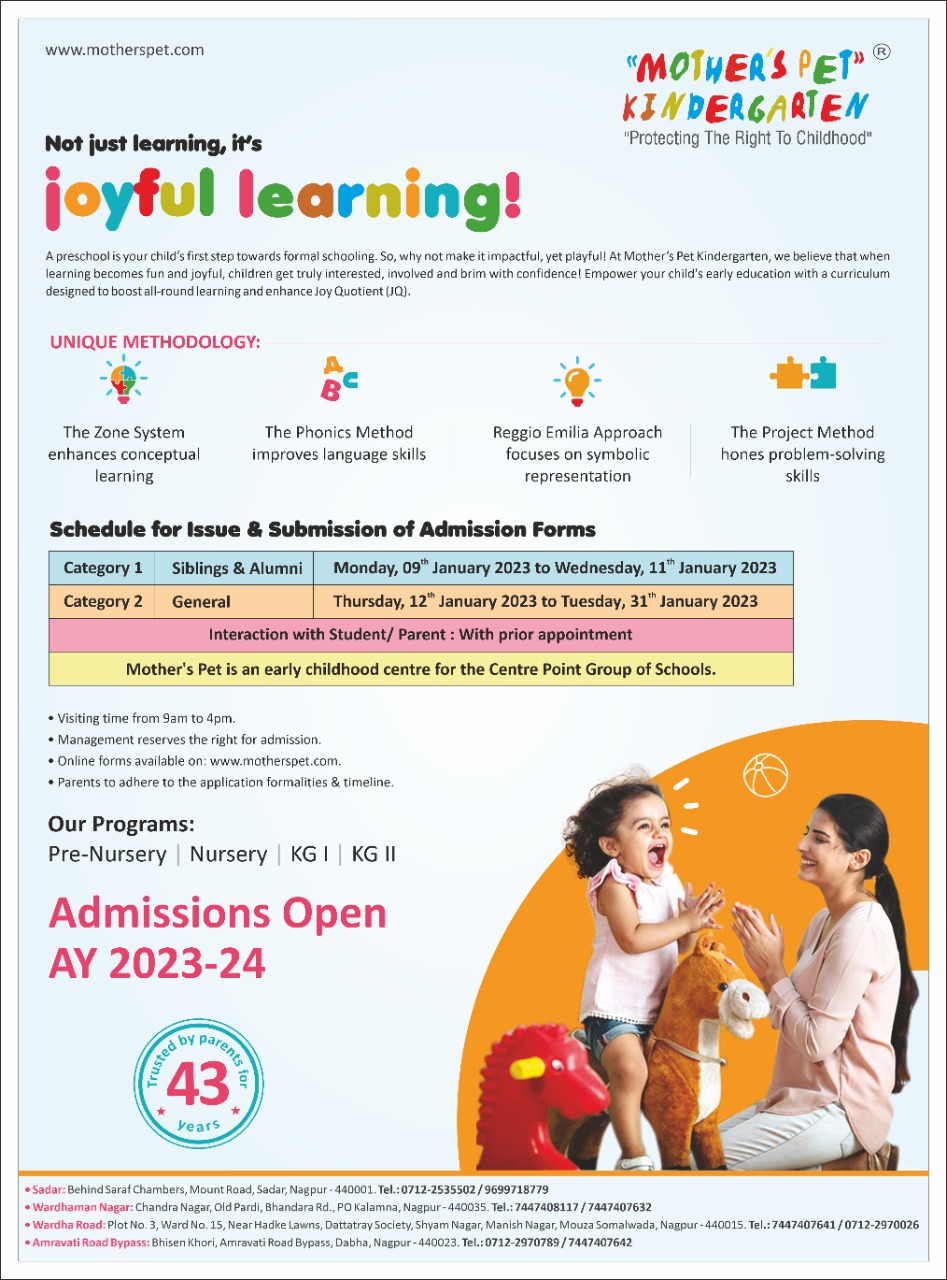 A total of almost 345 players participated in the event. The team of 4 from Centre Point School, Amravati Road Bypass excelled yet again and won a trophy for the First Runner-up's position.
Our team comprised the promising players-
1) Himanshu Jethwani–9th E
2)Aarav Bhartia 7B
3)Himani Jethwani-9 D
4) Kushagra Paliwal 4B
Our team scored a total of 25 points in 9 rounds – a commendable score indeed!
In the individual category, Himanshu Jethwani secured the 9th position and was rewarded with a cash prize of Rs 3000.
Kushagra Paliwal was presented a cash award of Rs 500 for his exceptional performance.
The team was applauded and encouraged by the Principal, Mrs. Perveen Cassad, Vice-Principal, Mrs. Bhakti Bobde, mentor, Mr. Kiran Pathak and the staff.