Social media has developed into a powerful platform for expressing ideas, opinions, and issues, as well as a news source. One of these posts detailed an entrepreneur's experience with a Zomato meal delivery agent and an ensuing scam. He said on LinkedIn that the agent had told him not to make online payments starting with his next order and that he could scam the food aggregator. The user claimed that the business was perpetrating a significant scam.
Taking cognizance of the post, CEO Deepinder Goyal commented," Aware of this. Working to plug the loopholes".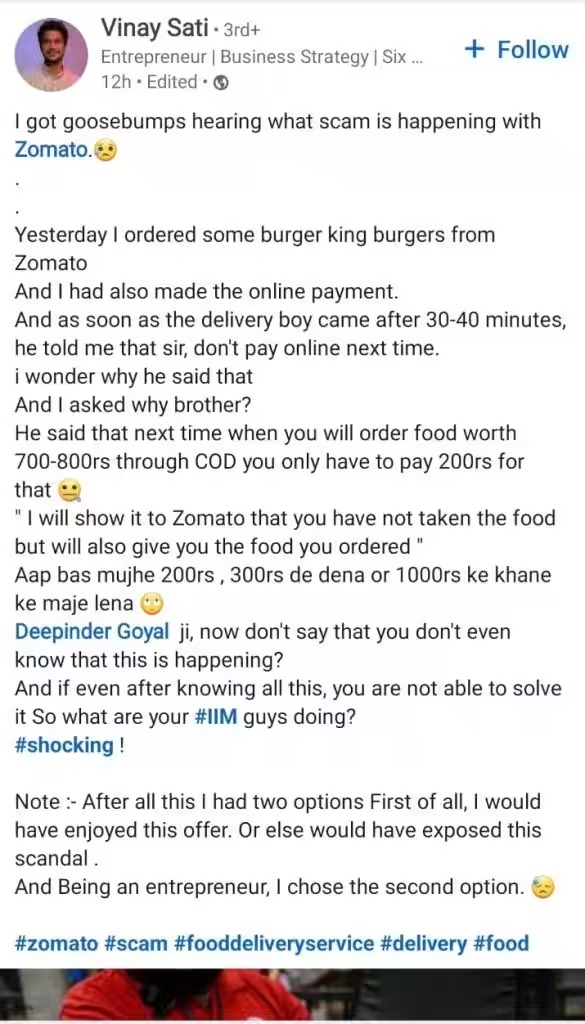 A LinkedIn user by the name Vinay sati posted." "I got Goosebumps hearing what scam is happening with Zomato."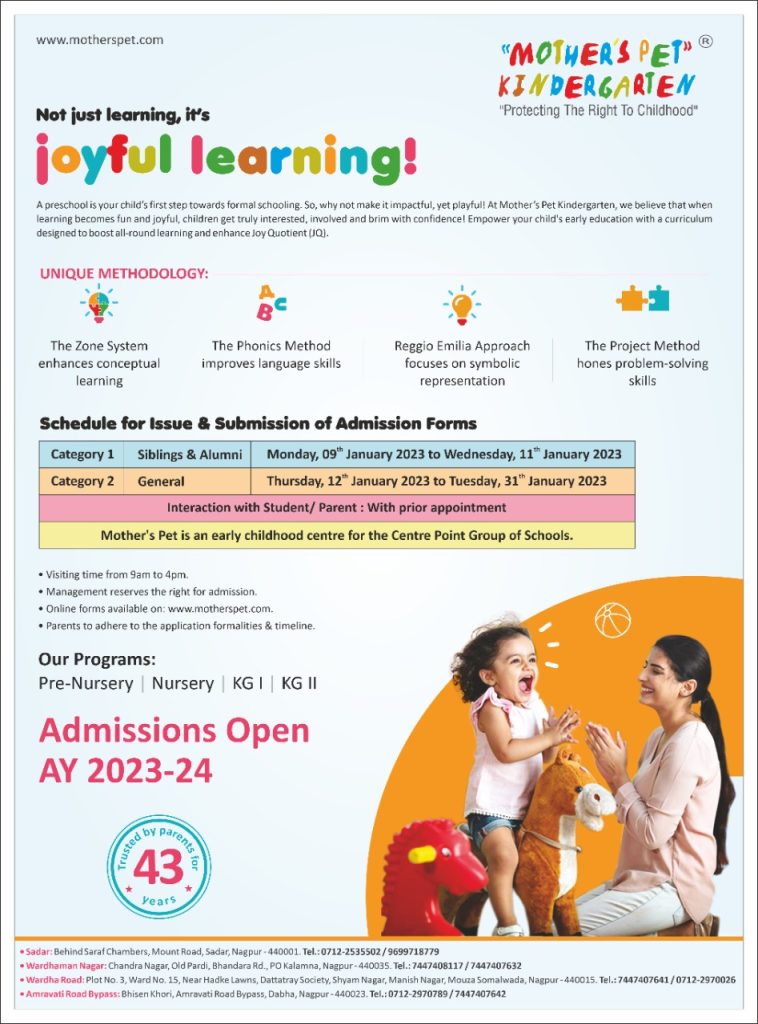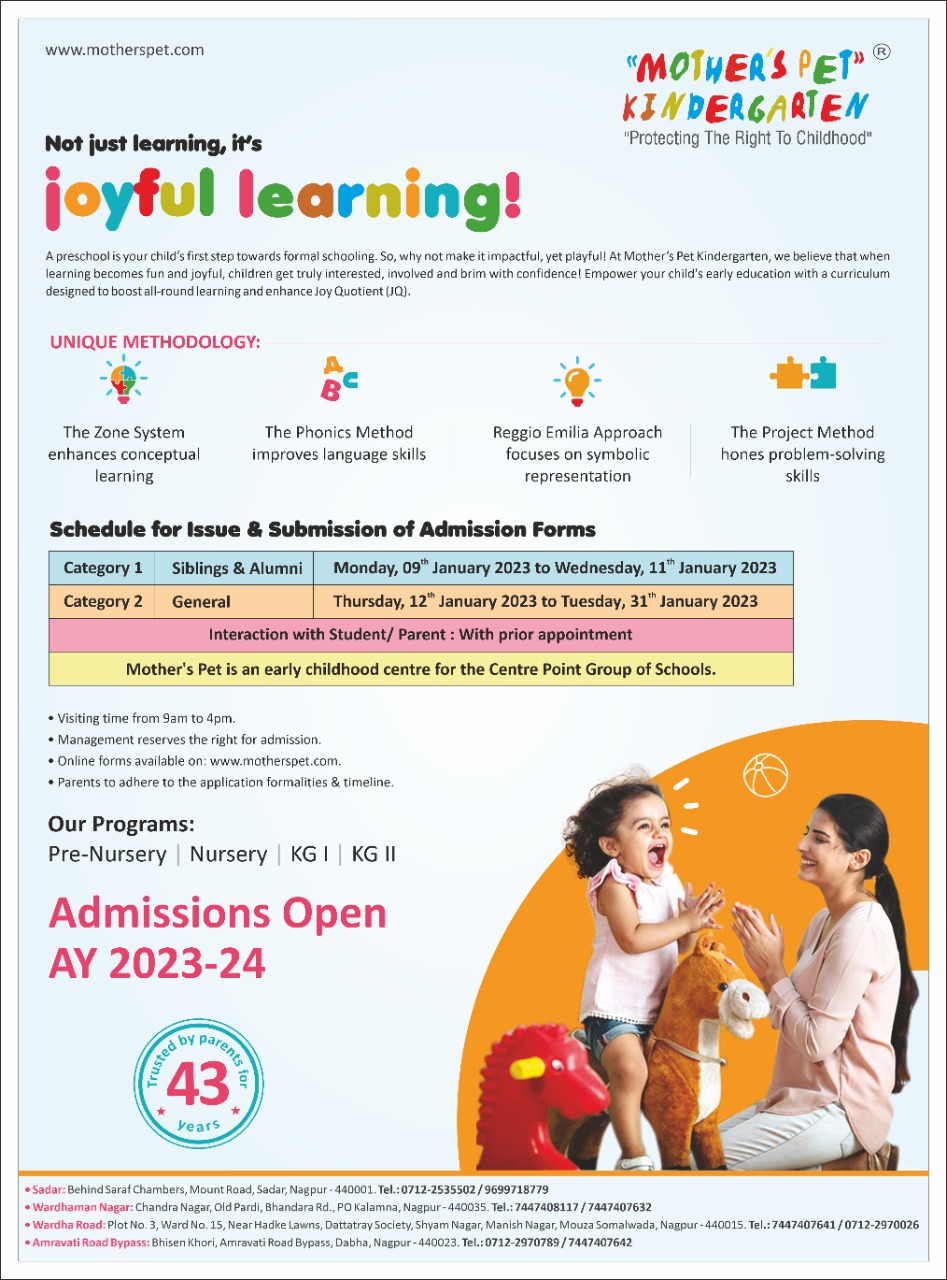 In his post he said quoting the agent, "Aap bas mujhe 200rs, 300rs de dena or 1000rs ke khane ke maje lena (You just pay me ₹ 200, 300 and enjoy food worth ₹ 1,000),".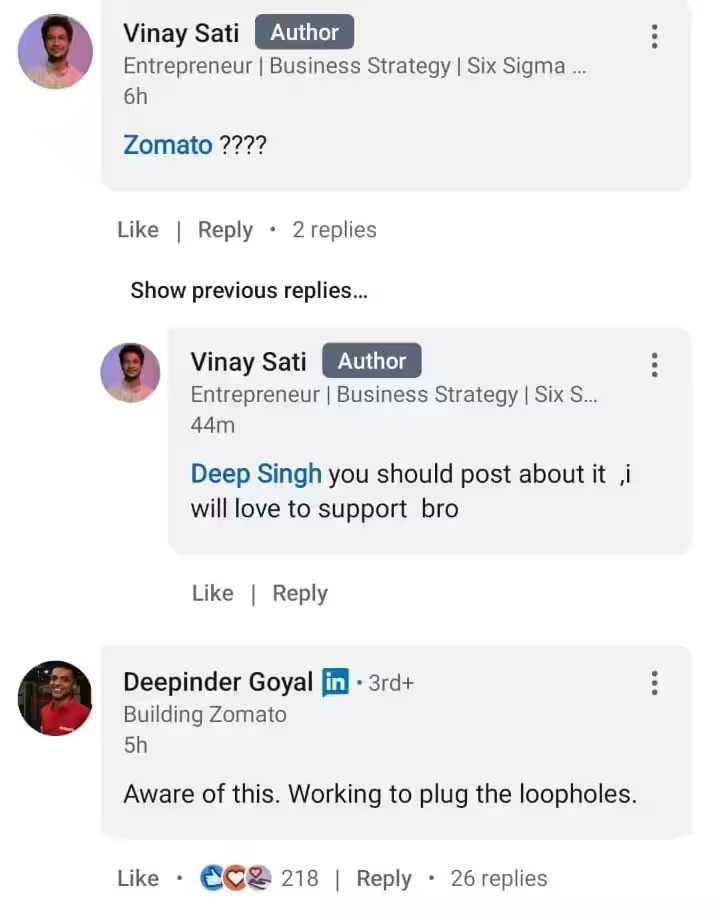 "He said that next time when you will order food worth 700-800rs through COD (Cash On Delivery) you only have to pay 200rs for that. I will show it to Zomato that you have not taken the food but will also give you the food you ordered."
The incident left the entrepreneur in a difficult situation. He claimed that he had two options: accept the offer or expose the scandal. Because he is an entrepreneur himself, he chose the latter.