Two young doctor students pursuing their MD from a private city college in Hingana had a miraculous escape when they were racing in their SUVs at around 1.30 am on Sunday near Pratap Nagar square.
One of the two SUVs (black) was badly damaged while the white SUV rammed into the compound wall of a house and damaged the property of the house. Luckily no one was hurt during the deadly mishap.
The two friends were coming from Sawarkar Nagar after dinner. One of the doctor, Dr Varun, 27, belongs to Nagpur while other Dr Abhinav hails from Haryana. As per the police, both doctors have claimed that they fell asleep while driving but eye witnesses say that the two vehicles were racing at high speed.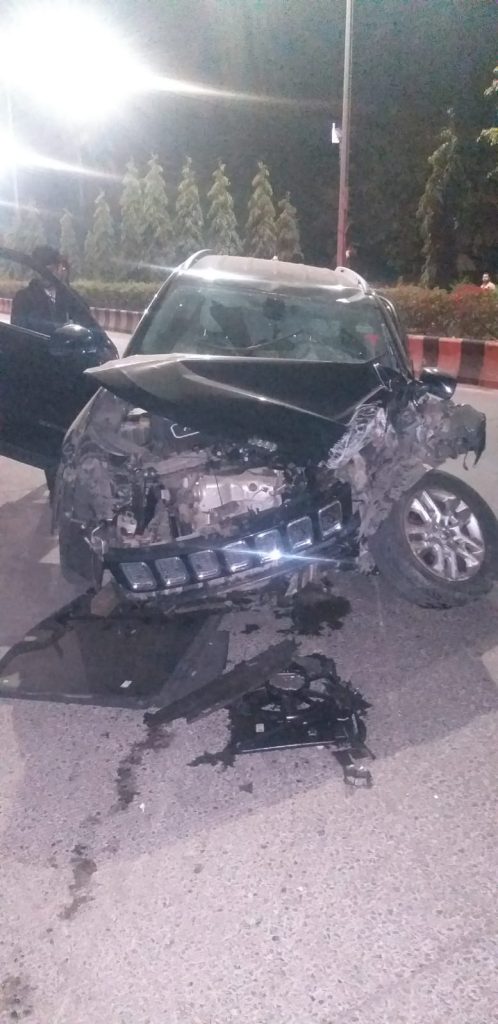 Surprisingly the police let the two drivers go home without conducting any medical tests on them whereas police should have at least conducted the breath analyser test. Police claims that since both were doctors they said that they will take treatment at their hospital it let them go.
Citizens have expressed concern about such accidents happening often during night time due to drunken driving. They say the police is not doing its job properly and there are no nakabandis during the nights. Some citizens claimed that there were some girls also in the two cars but the police didn't find any when they reached the spot.