Today, women are breaking down barriers and excelling in a variety of industries, including technology, entertainment, healthcare, and others. However, a lot of young girls in rural areas are malnourished and anemic, which daily makes it harder for them to achieve their ambitions of success.
Children and young girls continue to experience a high rate of malnutrition and anemia, particularly in rural areas. Lack of awareness, accurate information, and direction are the main causes.
The Fortune SuPoshan Project, a CSR initiative of Adani Wilmar Limited carried out by the Adani Foundation, has been steadfastly working with children under the age of five, women of reproductive age, and young girls residing in 20 rural districts of India with the aim of raising awareness regarding these health conditions.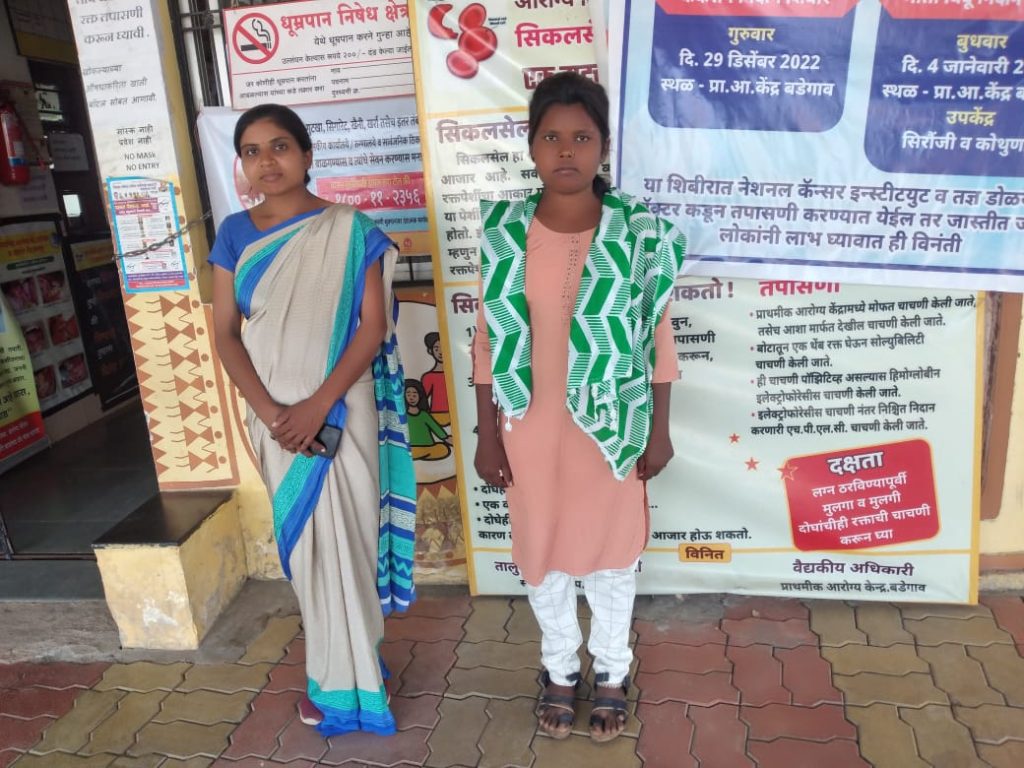 SuPoshan Sanginis, village health volunteers, deal with these problems by developing backyard Nutri-gardens, addressing acute malnutrition in children, addressing concerns with behavioural change in the project's target communities, and addressing other health-related issues.
On the field, things aren't always simple for these Sanginis, though. Financial limitations, societal stigma, and taboos are a few of the difficulties they encounter frequently. Karishma Kishanrao Raut, 19, was found in Sarra village, Nagpur, Maharashtra, on a routine home visit by SuPoshan Sangini, Sumitra Botre, 35.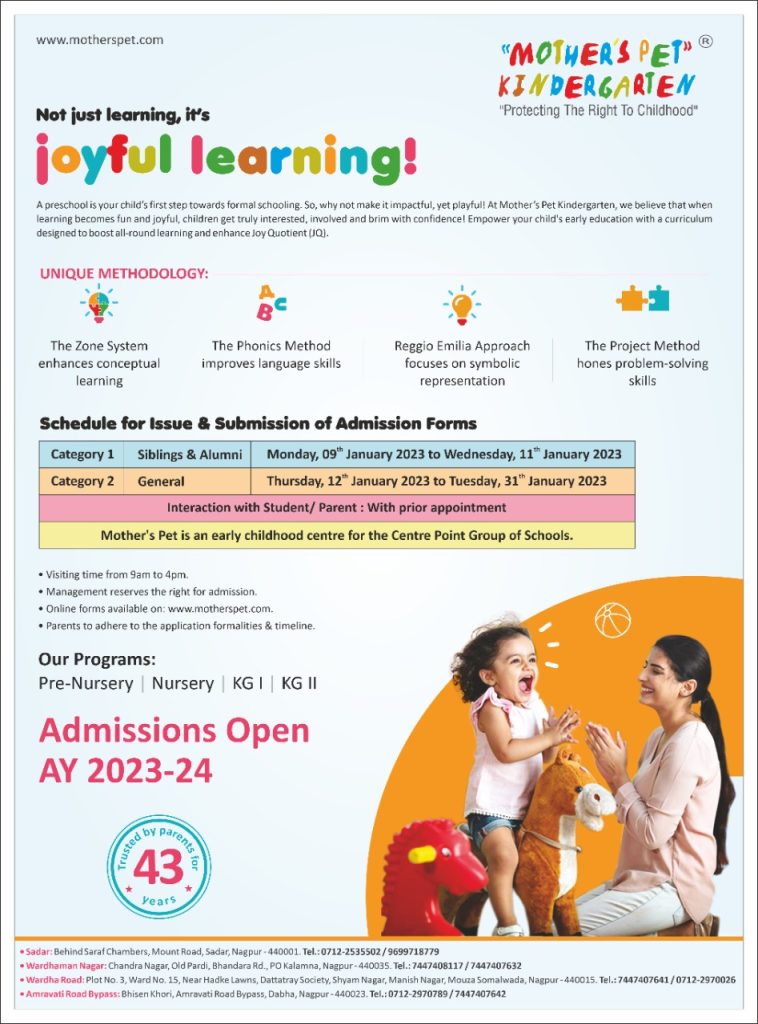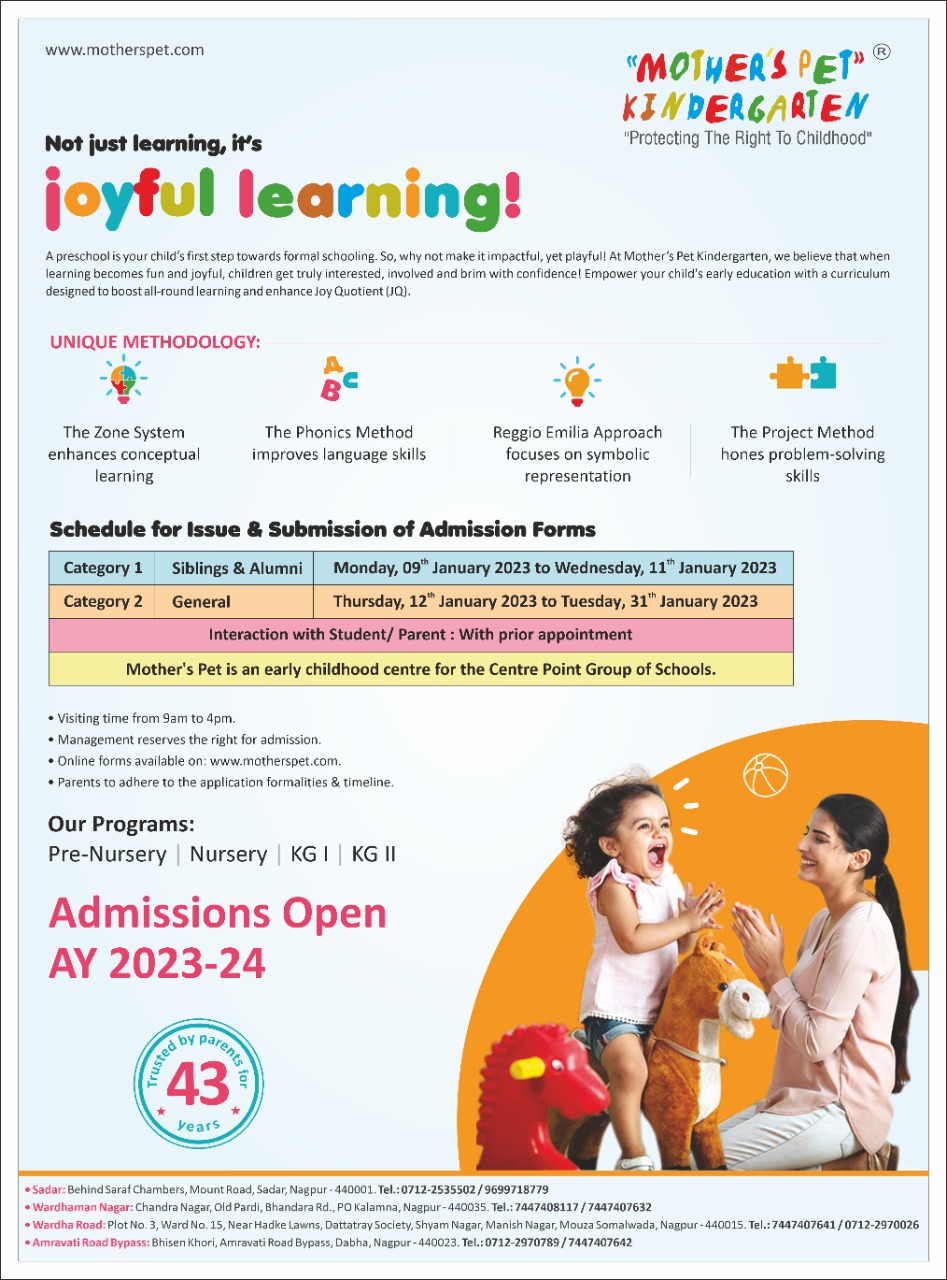 The adolescent girl looked pale, underweight, and showed signs of low concentration. But the parents had already spent a lot on her treatment with no signs of improvement and were not ready to spend any more. "Lack of financial support and awareness often are some of the major obstacles that hindered Karishma's treatment. It took regular counseling for over 3-4 months by team Suposhan, for the girl's father to realize the severity of the issue," says, Sumitra.
When the team took Karishma to the nearest health center, they found her hemoglobin levels to be severely low and was diagnosed as anemic. She was immediately admitted to the district hospital and in a week's time, she started showing signs of improvement. "We continued with regular follow-ups and counseling even after the treatment. Karishma's family is happy and relieved to see their daughter healthy, and happy and are grateful for our timely intervention," adds Botre.
The most difficult obstacle is not often a lack of awareness, but rather a barrier in communicating with the parents. Another Sangini, Kalavatiben Vasava, 28, says, "I came across 21-year-old Amita Nandod from Bhuchhad village, Gujarat, who would always experience lethargic and chronic weariness, during a group discussion with adolescent girls."
She further adds, "After conducting a few tests at the local health center, it was revealed that her hemoglobin levels were very low. Her parents were laborers and her father had severe substance abuse issues due to making the parents understand the severity of the issue became a big task for us Sanginis."
So, Kalavatiben decided to help Amita by educating her on different food groups that can increase her hemoglobin levels, showing how to prepare nutritious meals with locally available ingredients, and the importance of external sources of iron and folic acid. "These small steps helped Amita to get better and healthier. Now, even her parents are happy with the results and the efforts put in by our team and Amita," she adds.
"As a Sangini we face many challenges and hurdles daily, but when we can help a family, more importantly, a young girl, we feel truly blessed. These initiatives have also helped us to push our boundaries to help as many young girls as we can," echoes both Sumitra and Kalavatiben.
Since the initiative's launch in 2016, Fortune SuPoshan has been affiliated with over 500 SuPoshan Sanginis, and their prompt action has aided thousands of young adolescent females nationwide.
About Adani Foundation
The Adani Foundation, the community support and engagement arm of the Adani Group, is dedicated to making strategic social investments to achieve sustainable outcomes throughout India.
Since 1996, the Foundation has focused on core areas including education, health, sustainable livelihood, skill development, and community infrastructure. With its strategies based on national priorities and global SDGs (Sustainable Development Goals), the Foundation is known for its innovative approach and focus on sustainability, which contributes to the well-being and wealth of communities surrounding the Adani Group's businesses and beyond. The Foundation is well-equipped to address the evolving needs of New India. At present, it operates in 5,675 villages across 19 states, impacting the lives of 7.6 million people.
About Adani Wilmar
Adani Wilmar Limited (AWL) is one of the largest food FMCG companies in India offering most of the primary kitchen essentials for Indian consumers, including edible oil, wheat flour, rice, pulses, and sugar. The company's products are offered under a diverse range of brands across a broad price spectrum catering to different customer groups. Its flagship brand 'Fortune' is one of the largest-selling edible oil and food brands in India. It has a wide array of packaged foods including packaged wheat flour, rice, pulses, bean, sugar, soya chunks, and cereals-based products such as ready-to-cook khichdi. It also offers a diverse range of industry essentials, including oleochemicals, castor oil and its derivatives, and de-oiled cakes and HPC category under the brand Allfe which includes Soap, Hand wash, and Hand Sanitizers.