On Friday morning, the tourists at Nimdela Gate (Tadoba Andhari Tiger Reserve) spotted a tigress along with her 4 cubs.
The tigress 'Bhanuskindi' age 4 or 5 years was sighted with her very beautiful 4 young cubs at the reservoir. The family had come down to the reservoir to have water in the early morning hours.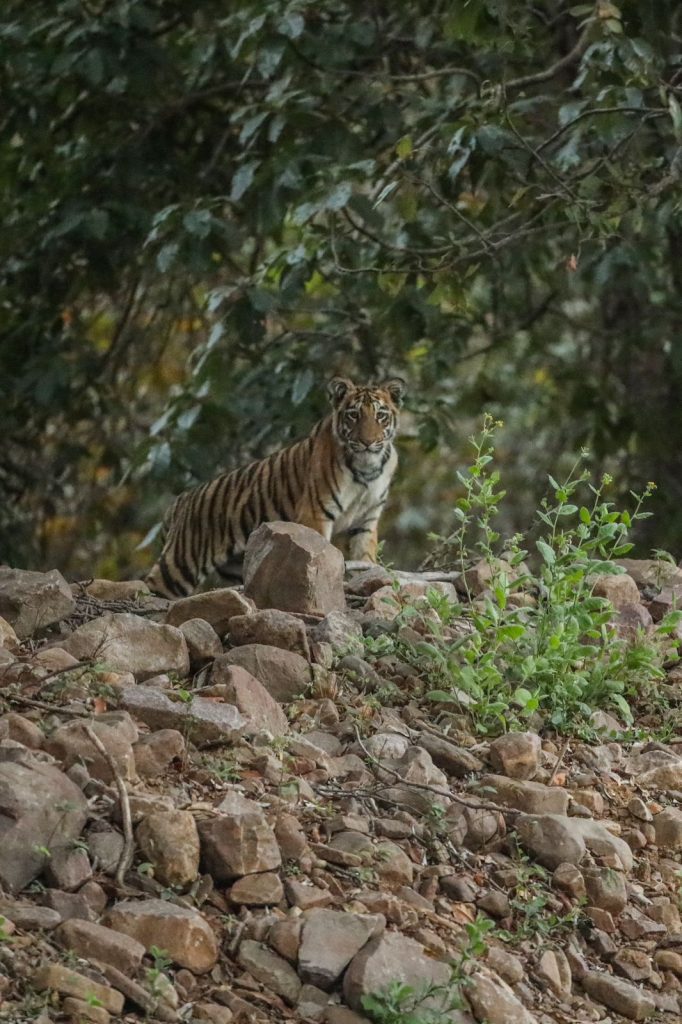 The cubs are extremely beautiful and can be spotted from miles away. Today, was no different. The tourists and the guides at the gypsy quickly spotted the family from a distance.
Each of Bhanuskindi's cubs has a different face portraying different nature.
Picture courtesy: Yash Chopda