On Saturday afternoon, while on the commute to Hyderabad from Chhattisgarh, a Dhani company travel bus carrying 32 workers overturned. The incident occurred as the bus was departing from Virur-Dhanura Shirpur. The bus overturned near Dhanora village when it was taking a turn.
This tragic incident resulted in one death and 12 casualties. Chetan Ratri has been identified as the deceased. The minor casualties are being treated at Virur hospital. Meanwhile, the others are being treated at Rajura Government Hospital.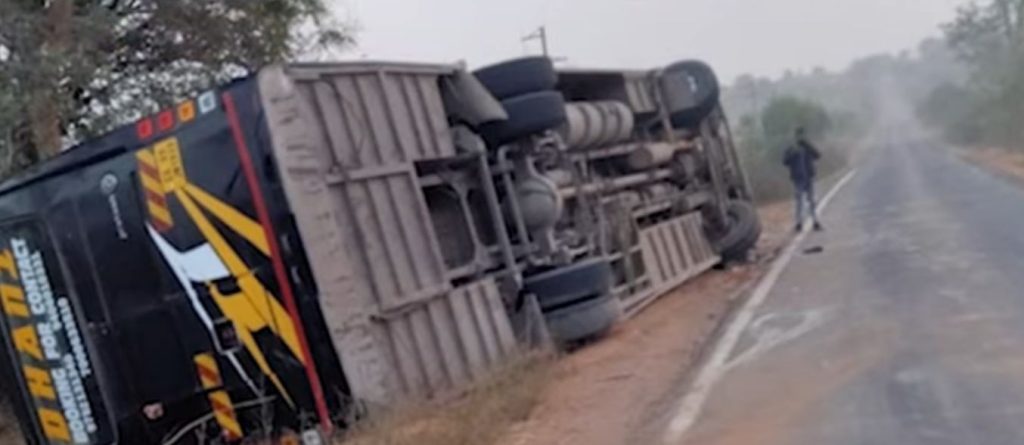 As per the reports, the labor workers are brought to Hyderabad city from Chhattisgarh in large quantities frequently for the labor based-work.
After being notified about the incident, the district police chief of Virur police station, Ravindra Singh Pardeshi immediately reached the spot and conducted an investigation, and took necessary actions.