It's not the will to win that matters—everyone has that. It's the will to prepare to win that matters." – Paul Bear Bryant
Sports and games are important for all-round development and play an essential role in a student's life. It helps to tackle and overcome difficult situations and keeps the body and mind relaxed. Nowadays, education is considered incomplete without the involvement of sports and games activities. These activities are necessary for the younger generation as it stimulates mental and physical growth.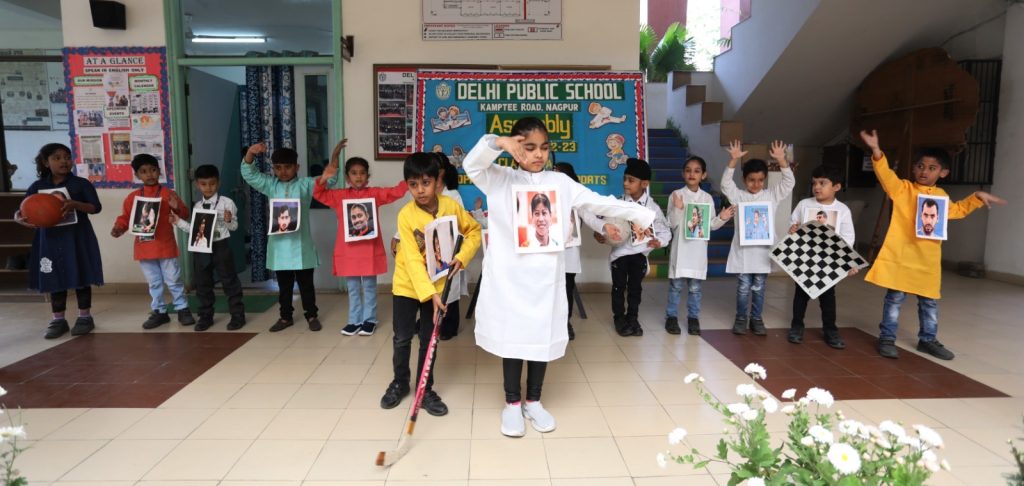 The students of Class I A of Delhi Public School KampteeRoad, Nagpur presented an assembly on 27th January, 2023 to draw everyone's attention to the importance of sports in our lives. The students walked the ramp dressed in different sports outfits spreading the message that each sport has its own charm and teaching us the values of life. They also shared information on the benefits of sports, which help improve the lifestyle.
The assembly ended with the message that every sport is important and teaches us to live a disciplined and systematic life.