Suryagarh palace is all decked up for the big fat Bollywood wedding. The hotel in Jaisalmer sprawls across 65 acres with multiple gardens, which, in the best of times, exposes the property to people who may want to slip in.
In view of this exposure, and the high celebrity value of the guests, including the country's wealthiest heiress Isha Ambani, who are expected at the Siddharth Malhotra-Kiara Advani wedding, there's unprecedented security in and around the hotel.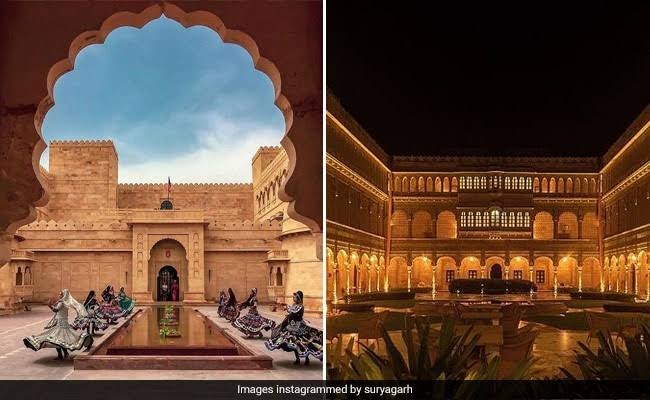 Three security agencies are engaged in the exercise, sources said, adding: "Guards are stationed with weapons all around Suryagarh and using mobile phone is just not allowed." The sources added: "Entering the hotel without an invitation is next to impossible. The entire focus of the team is on ensuring that the wedding photos of both are not leaked."
This is significant in view of the chatter about an OTT platform getting the rights to make a film on the wedding, just like one done by Netflix on the Nayanthara-Vignesh Shivan nuptials. Sid-Kiara have entrusted the responsibility of managing the security to three agencies. One is run by Shahrukh Khan's former bodyguard Yaseen Khan. More than 100 guards of this agency have been deployed in the hotel. They will be responsible for the security of about 150 guests attending the wedding.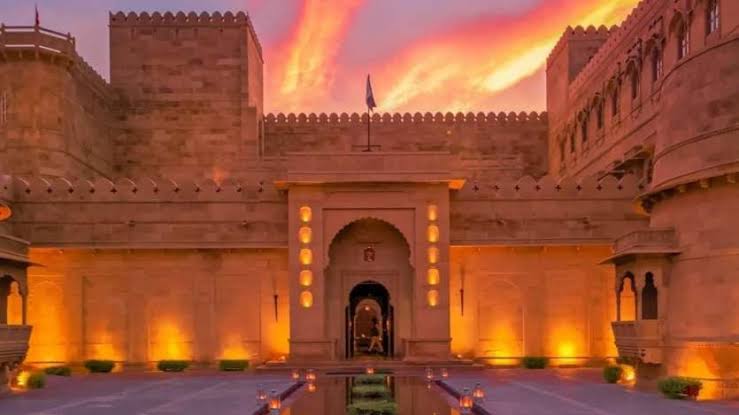 Guards have been posted outside every guest room and at every corner of the hotel. The chiefs of the three agencies had inspected Suryagarh before the arrival of Sid-Kiara. A separate team of 15 to 20 security guards from Mumbai reached Jaisalmer on Saturday. And 25 to 30 additional guards are also engaged for Isha Ambani`s protection. On top of all this, the local police are making sure crowds don't collect around the hotel at any time.
Speaking ofJaisalmer's Hotel Suryagarh, one may recall that a couple of days ago, we had spoken about a popular celebrity photographer spilling the beans on Sidharth Malhotra-Kiara Advani's wedding. The said photographer Viral Bhayani had taken to his social media and had posted. "They have booked Jaisalmer's Hotel Suryagarh from February 3 to 7. The couple's security team will be at the premises to avoid any untoward incident. Sid, Kiara, their families, and close friends are expected to reach the venue on February 4. The mehndi, sangeet, and haldi ceremonies will be celebrated in the hotel premises on February 4 and 5," the source had informed while spilling the beans about the Sid-Kiara wedding.