On Monday in Dubai, Nora Fatehi celebrated her 31st birthday. She recently said in an interview that she was fortunate to have a close-knit group of friends from all over the world and that she planned to bring them all together in Dubai for the first time to celebrate with her.
Social media is now flooded with images and videos from the actress' birthday party, which clearly show how much fun she had with her friends.
Nora Fatehi posted a video on Instagram of herself belly-dancing on a yacht while her friends cheered her on. She captioned the post, "I tried to pay attention but attention paid me #birthdaybehavior."
Nora dressed in a floral-printed bralette and flowy skirt for the yacht party. On her Instagram stories, she also posted more images and videos from her birthday celebration, including a clip of her strutting down the red carpet as her friends took pictures and videos of her.
Some photos and videos shared online gave a glimpse of the birthday cake and bouquets Nora received. It is evident that she had a gala time with her friends. See more photos below: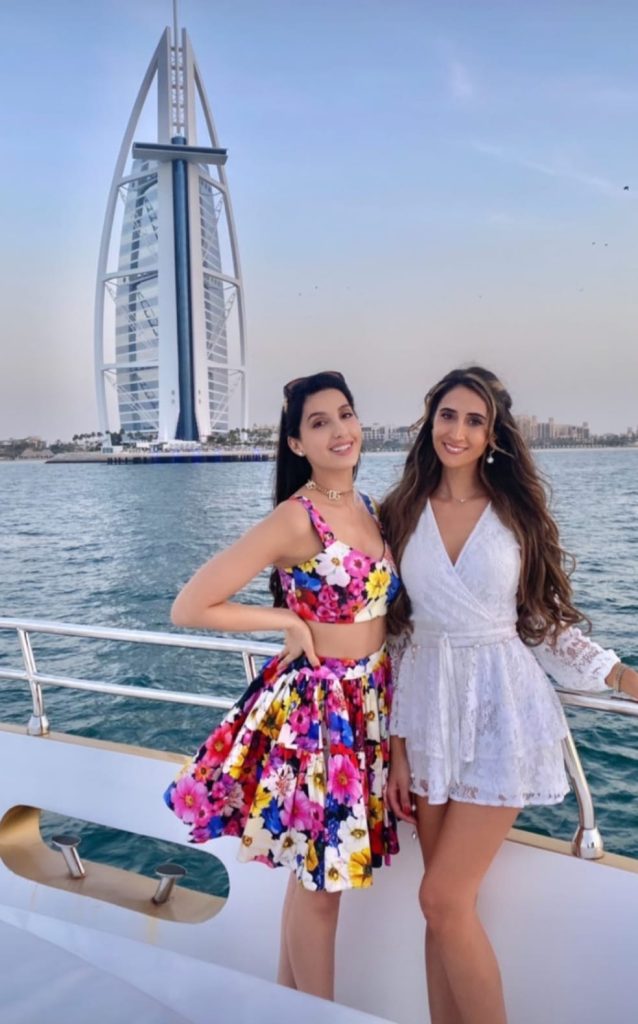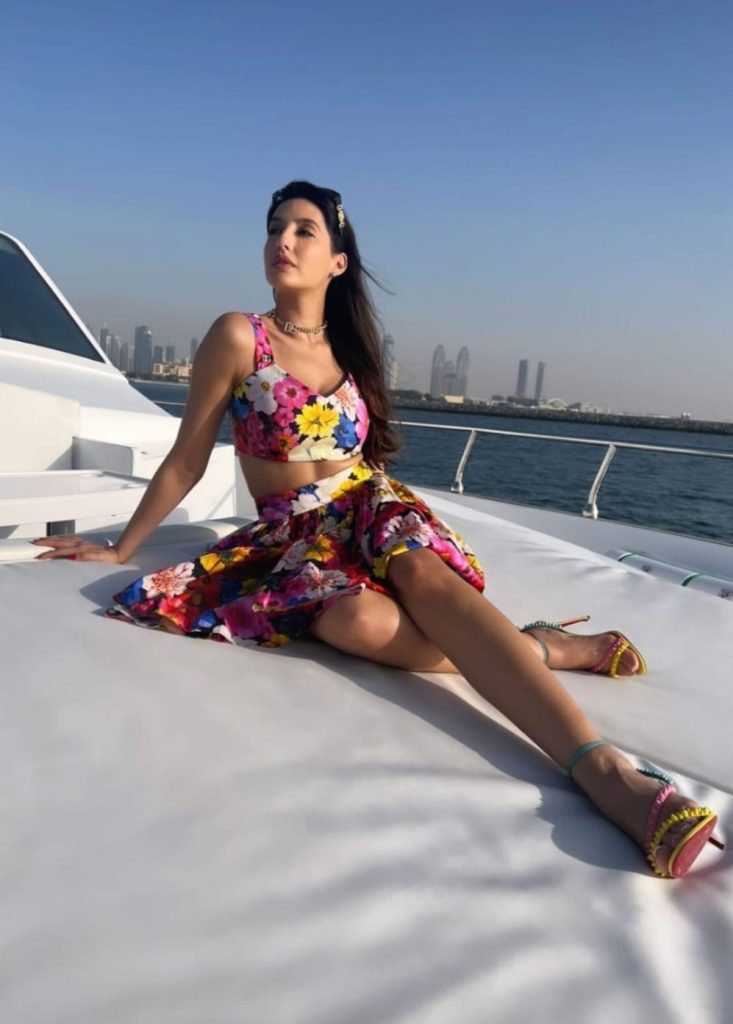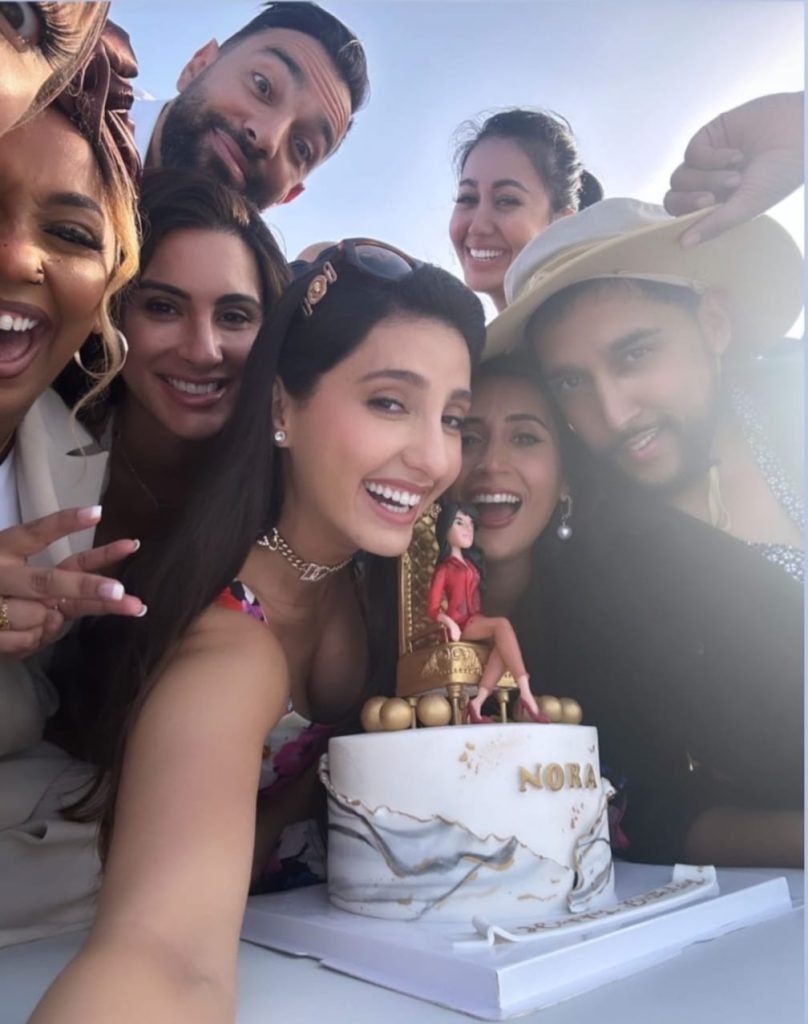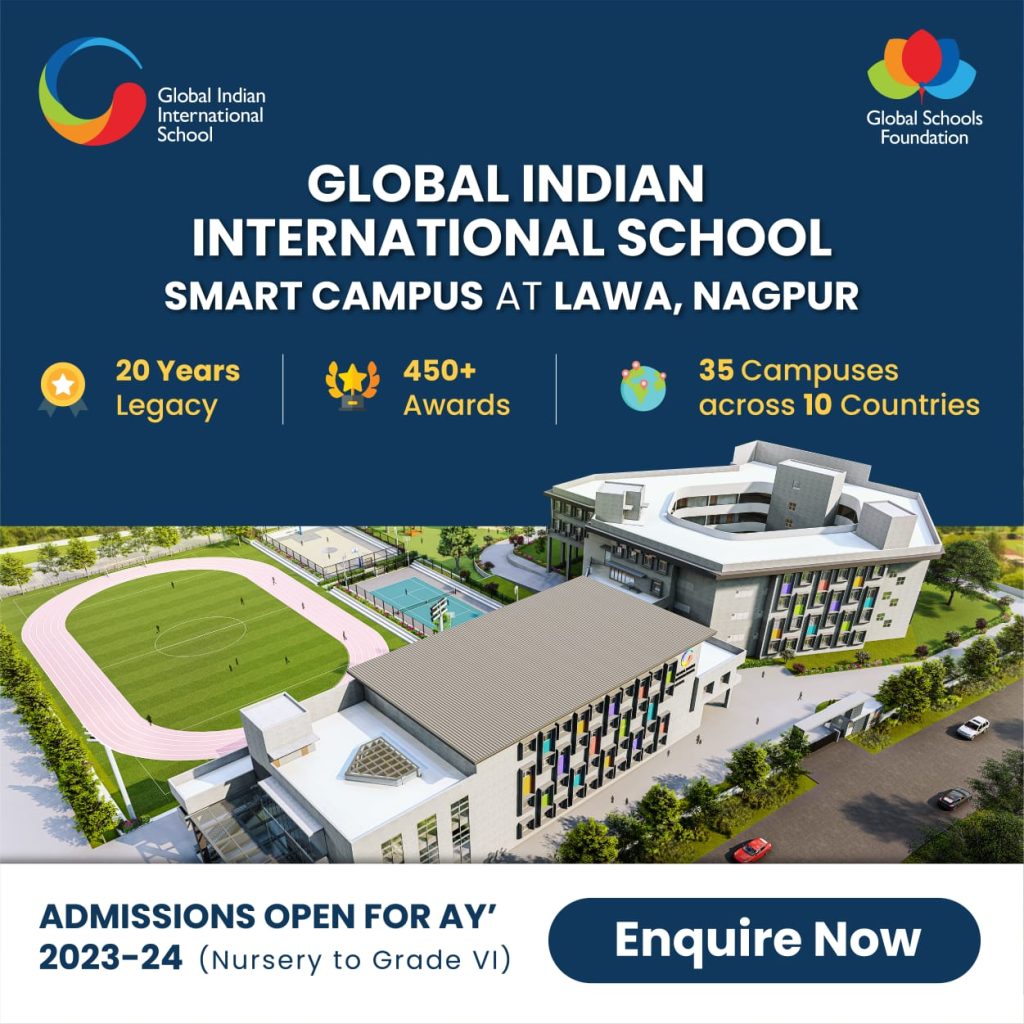 Nora's look:
Nora Fatehi looked stunning in a knee-length skirt and matching crop top with a floral print and a plunging neckline. She accessorised her look with a pink handbag, ear studs, sunglasses, a Dolce and Gabbana choker necklace, and a midriff-baring outfit. She looked stunning on her birthday and finished the look with bright yellow heels.