The sun began to heat up in the second week of February. In the last 24 hours, Nagpur's temperature rose by 2.9 degrees to 35.8 degrees Celsius. The day's temperature remained 5 degrees above average. After nearly three months, the temperature has reached 35 degrees. Temperatures will begin to rise further in the third week of February, according to the Met Department.
After February 14, a new 'Western Disturbance' will arise. Vidarbha and Nagpur will feel the heat as a result of this. On Friday, the sun shone all day. The air humidity was 40% in the morning. It increased to 28% in the evening. The low temperature stayed at 12.2 degrees.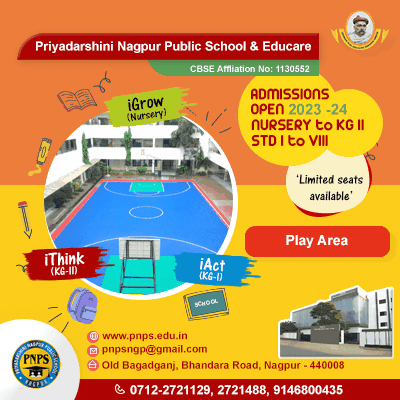 With 37.3 degrees, Akola remained the hottest place in Vidarbha. Temperatures were recorded in other districts, Wardha (36.7 degrees), Amravati (36.2 degrees), Yavatmal (35 degrees), and Washim (34.8 degrees). Most districts in Vidarbha are experiencing nighttime temperatures that are one-third of what they are during the day.
The highest temperature in Nagpur was recorded on February 24, 2006. The minimum temperature on this particular day was 39.2 degrees. The temperature reached 37.8 degrees on February 22, 2017, the highest in ten years. The temperature in February reached 37 degrees in 2016, 2019, and 2012. In February, the temperature is expected to reach the same level.