The names of hundreds of professors, associate professors, and principals (deans) affiliated with state, civic-run, and private medical colleges from Mumbai and the Konkan are missing from the final electoral list uploaded by MUHS as the countdown to the March 17 elections to the Maharashtra University of Health Sciences (MUHS) senate and board of studies begins.
This is the first time that such a large number of names have been left off the list. Irked, the Maharashtra State Medical Teachers Association (MSMTA) wrote to the vice-chancellor of MUHS on February 14 to update the list. The association has also written to Girish Mahajan, the minister of medical education.
The names of the principals of the civic-run GS Medical College (KEM), LTMMG (Sion), and Grant Medical College (JJ), as well as the government medical colleges (GMC) in Alibaug and Sindhudurg, as well as BJ Medical College in Pune, are either missing or marked NIL.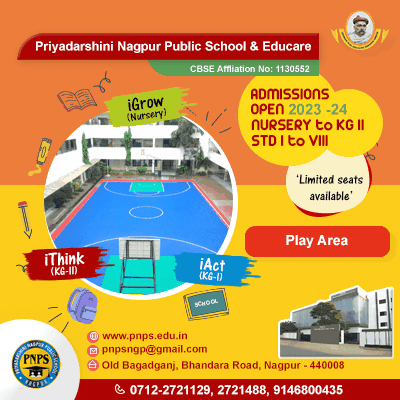 Interestingly, the names of HBT's principal/dean (Cooper) and TNMC's principal/dean (Nair) are listed. In total, only a few professors and associate professors are listed. According to a senior faculty member at a civic-run medical college in Mumbai, it's as if these medical colleges are run without principals.
According to Dr. Sachin Mulkutkar, president of the MSMTA, which has over 3,200 professors and associate professors as members, "They (MUHS) have excluded hundreds of teaching faculty deans, professors, and associate professors from the four largest medical colleges in Mumbai – JJ, KEM, Nair, and Cooper – as well as Nagpur, Latur, and Gondia GMCs – from the MUHS elections. Unfortunately, nearly half of the BMC and government medical colleges* faculty names are missing from the final electoral list. It is nothing more than depriving faculties who would otherwise have been eager to run in the elections."
He added, "Our concern also stems from the manner in which MUHS released their first list on February 7, but then allegedly added approximately 200 names of influential teachers and issued a new list on February 13. They, however, refused to include the names of the remaining teachers from JJ, Nair, KEM, Cooper, and Government Dental College (GDC), as well as Nagpur, Latur, and Gondia GMCs. This is unfair. The association would not have voiced concern if certain additional names had not been added after February 7."
"The teaching faculty is already upset with their names missing from the electoral list, and whispers are going around that this may have probable repercussions on the university practical examinations, which will begin on February 23, and evaluation of theory papers, which will begin on Saturday," Dr Mulkutkar added.
Dr. Uday Mohite, MSMTA's central president, stated, "According to MUHS, they wrote to the respective medical colleges two months ago, asking for enrollment, but this information has not reached the teaching faculties at the majority of the government and civic medical colleges. And it is the first time that hundreds of names have been removed from the MUHS electoral list."
He went on to say, "This means that there are no representatives from GMCs or civic medical colleges contesting or voting, and thus no voice or say in the MUHS. If the MUHS already has the data of faculties attached to each college in the state, and if it is updated on a yearly basis, it can easily convert them to the electoral list instead of asking for details separately for the election, which is held every five years." the other side
So far, the MUHS, Nashik is affiliated with 498 medical health science colleges in the state. There are 50 medical colleges and 19 general medical colleges among these, and the approximately 14,000 people who teach in these institutions are eligible voters.
Dr. Rajendra Bangal, registrar of MUHS and election officer, stated, "We had asked for details in the prescribed format from the affiliated medical health sciences colleges across Maharashtra a few months ago, as per university norms for conducting polls, and even did regular follow-ups. The deadline for receiving the list from each affiliated college was December 31, 2022, and most of them promptly sent us the entire lists, which were released on February 7 as scheduled."
Asked if he was aware of MSMTA*s concerns, Dr. Bangal said, "MUHS had given sufficient time to colleges, but those who did not respond within the specified dates have lost their chance of getting their names incorporated in the electoral list and nothing can be done now, as entire election program has already been chalked out.
When asked why the data from colleges used for yearly inspections was not used, he clarified, "According to the University Act, the norms for conducting elections require that faculty lists be obtained from respective colleges to determine who is eligible to vote and contest the election. The lists are created and uploaded as needed." He refused to comment on the allegation of adding names.
Important dates as per the election schedule :
Feb 7: Date of publication of final electoral roll
Feb 10 to 15: Date for filing of nominations of candidates
Feb 20 to 23: Date for scrutiny of Nominations
Feb 28 to March 3: Date for publication of the final list of eligible candidates for contesting elections
March 10: Date for publication of the list of contesting candidates