The State HSC Exam begins today. A total of 14,57,293 students from across the state will appear for the exam. The State HSC Exam will be held until March 21, 2023. The total number of boys appearing for the exam is 7,92,780, whereas a total of 6,64,441 girls will appear for the exam. The Board has designated 3195 centers to administer the exam.
From the Vidarbha region, the number of candidates enrolled from the Amravati district for the examination are 1,60,557, whereas from the Nagpur district a total of 1,55,913 students have enrolled. There are 716 exam center in Amravati division and 484 exam center in Nagpur division.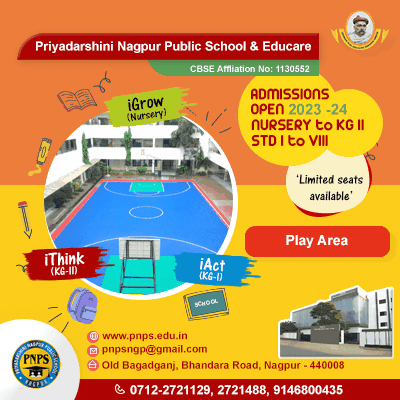 All preparations, according to board officials, have been completed. The Board is attempting to run a smooth and peaceful exam. There are 18 flying squads and a Baitha Pathak (setting Squad) that have been formed. The Police Department has also enforced Section 144. All of the guidelines were distributed to the exam centre heads.
State Data:
There are various streams in which the examination will be conducted. Below is the data given with the total number of students appearing for the examination as per their streams :
Maharashtra :
Science : 6,60,780
Arts : 4,04,761
Commerce : 3,45,532
MCVC : 42,959
ITI : 3,261
Nagpur:
Science : 76,102
Arts : 54,139
Commerce : 19,125
MCVC : 6,158
ITI : 389
The data given below are the total number of students as per the Vidarbha region:
Akola : 24,158
Amravati : 33,737
Buldhana : 32,479
Yavatmal : 30,766
Washim : 18,597