On Monday, The Sant Gadge Baba Amravati University administration postponed its 39th convocation, which was supposed to be held on February 23, 2023. The new dates are yet to be decided. Dr. Tushar Deshmukh, University Registrar said "The new dates of the convocation will be decided soon and the students will be informed accordingly."
The University Administration did not mention the reason for the postponement of the convocation. It only mentions that due to technical reasons, the convocation has been postponed. Shortly the new dates will be informed to all the students. Although the university administration did not specify the reason, it is clear that it did so in light of the employees' unions' stance.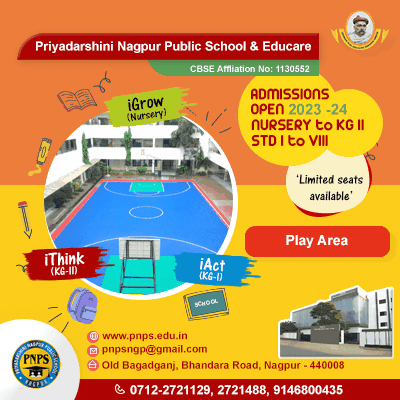 The Live Nagpur had earlier published a news report that mentioned the possibility of the convocation ceremony of the university being postponed. The employee organization has decided to go on an indefinite strike from February 20, 2023. In consideration of the strike, the University Administration is yet to decide on the chief guest for the ceremony. As of now, no person has been invited. The preparations for the ceremony are being carried on very slowly.
Varsity employees go on an Indefinite Strike :
The dialogue between the Maharashtra government and the Maharashtra State University and College Employees Joint Action Committee failed after lengthy meetings. Therefore, the employees of the university went on an indefinite strike from Monday. During the agitation, all the employees gathered at the front of the University's main gate and demonstrated their demands. Later, in the afternoon hours, Dr. Anil Bonde, Rajyasabha MP paid them a visit and listened to their demands.