The finals of the first edition of PRO VICE CHAIRPERSON FUTSAL CUP (PVC FUTSAL CUP) was inaugurated in DPS MIHAN on 24th February 2023. Dr. Kalpana Jadhav, Ex-Indian Football player and the stalwart of the game witnessed the finals as a chief guest with her presence.
16 teams from prominent schools in Nagpur city played their heart out for the coveted trophy. The finals was played between DPS MIHAN and DPS Kamptee Road Nagpur. In a high voltage final which ended in a goal less in the stipulated time and extra time was decided in the penalty shootout where DPS Kamptee Road defeated DPS MIHAN by 2 – 1.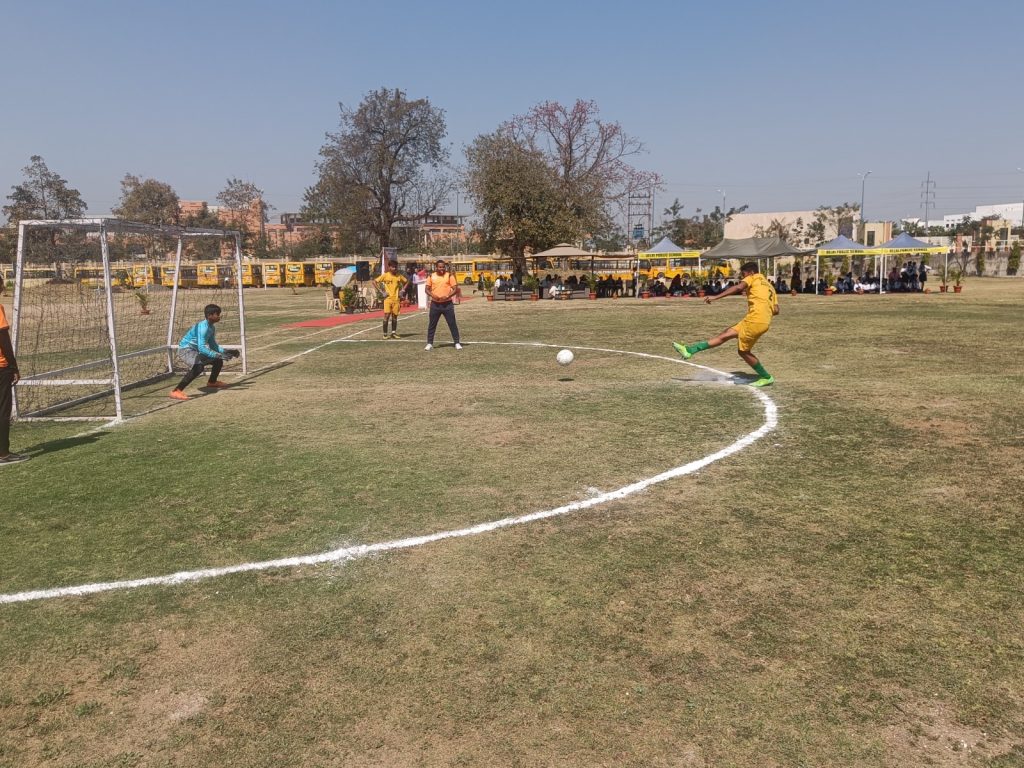 Ms. Nidhi Yadav Principal DPS MIHAN welcomed the guests. In her welcome address, she highlighted the vision of President and Pro Vice Chairperson Ms. Tulika Kedia to provide sporting facilities to students for holistic education and for psycho-socio development. She also thanked the Director Ms Savita Jaiswal for her constant guidance and support. She expressed her gratitude for the benign presence of Dr. Kalpana Jadhav to motivate the young players befitting to the occasion.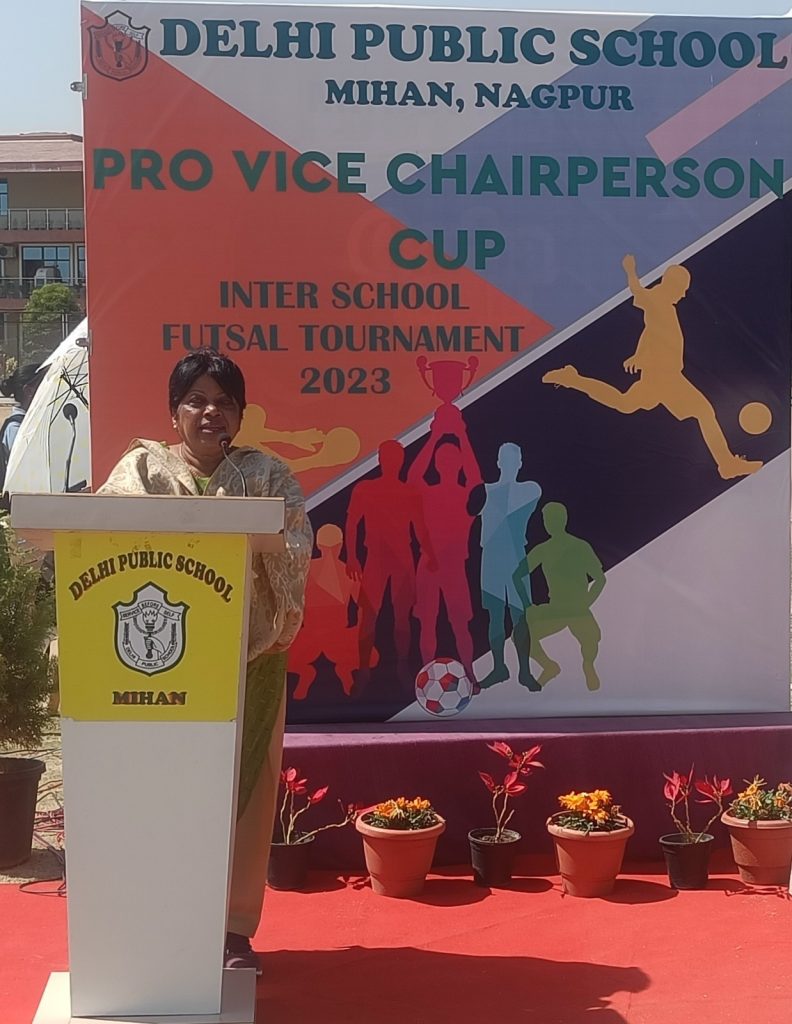 Dr. Kalpana Jadhav in her address, congratulated the management and the staff of DPS MIHAN for organizing the Futsal Championship and promoting the game. She also emphasized on focus on academic excellence along with excellence in sports.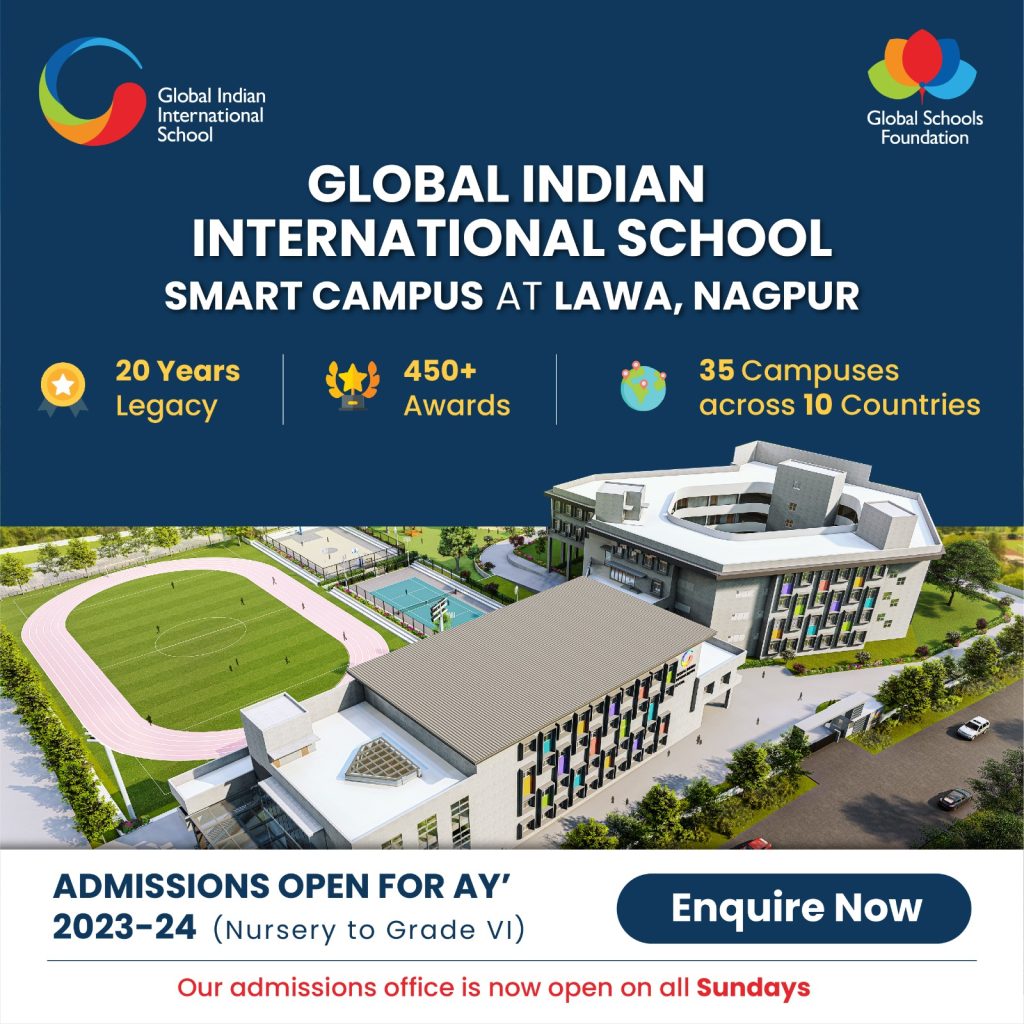 Master Vardhan Jain of DPS MIHAN was the top scorer in the tournament with 3 goals. Master Ansh Bageshwar of DPS MIHAN was judged the best goalkeeper and Master Mohd Asad Akbani of DPS Kamptee Road was judged the Player of the tournament.
Master Shubh Shrivastava and Miss Apeksha Kashyap hosted the event.