The Global Indian International School (GIIS), a member of the Global School Foundation (GSF) and a leading global network of premier international schools today announced that students of the Global Indian International School in Nagpur are set to experience new-age, skills-based education in their recently launched campus. The school plans to commence its popular programmes including the Global Student Exchange Programme and the Sheykhar Ravjiani School of Music to students when it commences the new term from April.
GIIS, a leading global network of premier international schools, has been focused on providing learning opportunities to its students which transcends borders and encourages their inherent talent on relevant platforms. The Global Student Exchange Programme has been successful for more than a decade, connecting GIIS students to their peers in different countries, to help them learn about the history, culture and social structure of other countries. The programme aims to promote awareness of and adoption of diverse, alternate learning methods.
On the other hand, it's Sheykhar Ravjiani School of Music which has been providing a platform to talented students in the field of music, under the mentorship of singer-composer Sheykhar Ravjiani, for the last four years. The one-on-one sessions by Mr. Ravjiani helps students perform better and sharpen their skills in the area . The unique collaboration has given three batches of students a chance to excel in their areas of interests like singing, music composition and playing musical instruments.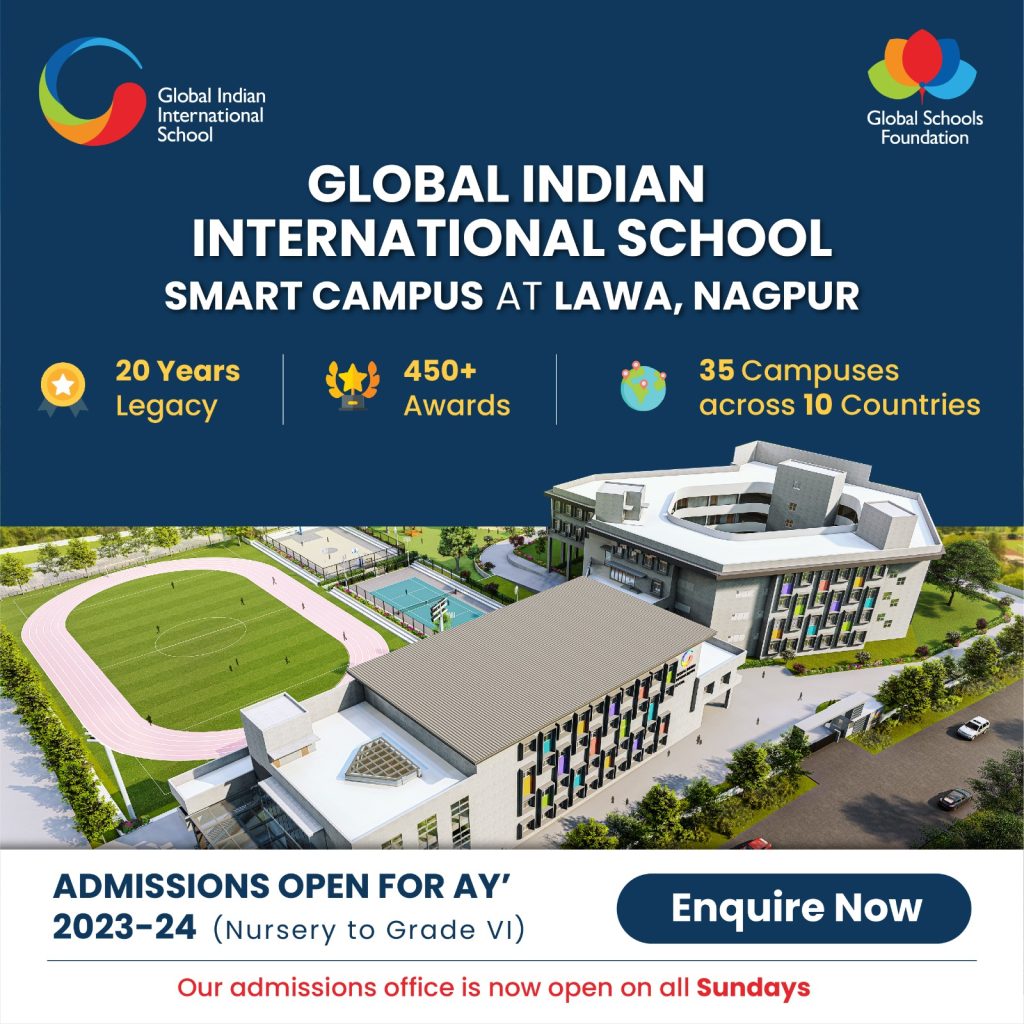 GIIS, which comes under the aegis of Global Schools Foundation, has been focusing on nurturing students for the 21st century challenges through skilled-based education interspersed with its award-winning 9GEMS holistic learning framework. The framework emphasizes on 9 areas of development for students beyond academics, and initiatives like student exchanges and schools of music are part of this idea.
Nagpur, the 35th Smart Campus in GSF, spans 6.445 acres and boasts of a 500-seat auditorium. The campus provides world-class sporting facilities such as 200-meter running track, a basketball court, a badminton court, a football field and a lawn tennis court and besides that, the campus also has an amphitheater, a multipurpose hall, a junior and senior library, and a children's play area.
Atul Temurnikar, Chairman and Co-Founder, Global Schools Foundation, said, "Year after year, strong academic results and recognition in sports and art positively contribute to the gold standards set by GIIS schools in the field of education. We look forward to extending that track record to the new campus in Nagpur."
Added, Rajiv Bansal, Director-operations, GIIS India said, "Happy to provide the young minds in the Nagpur region with a holistic growth environment that fosters their overall development, and helps them face successfully the challenges ahead of them in the 21st century. Like all our other campuses, Nagpur will provide a mix of Indian (CBSE) and international curricula – British Cambridge Education (IGCSE) & International Baccalaureate (IB) to students."