A resident of Koradi Nagpur, who originally hails from Balaghat Madhya Pradesh, had a miraculous escape when a team of surgeons at Alexis Hospital was successfully able to remove a rod that accidentally pierced his neck while working at a construction site.
Narrating the details of the incident, Dr. Abhijeet Bhatkulkar, General & Laparoscopic Surgeon at Alexis, who led the team said, "As narrated by the attendant, the patient fell down in a pit at the construction site as a result of losing balance, and a long steel bar pierced his neck from the front and was almost close to tearing the skin on his back. His colleagues managed to cut the rod from the ground with the help of a saw and immediately rushed him to the emergency department of Alexis hospital while the patient held and balanced the rod himself."
After reviewing the physical condition without wasting a minute the team of surgeons comprising of Dr. Abhijeet Bhatkulkar (General & Laparoscopic Surgeon), Dr. Puneet Jandial (Cardio Thoracic & Vascular Surgeon), and Dr. Manish Puttewar (ENT Surgeon) along with Anaesthesiologist, Dr. Brijesh Gupta decided to operate on him to remove the rod immediately. The patient was instantly wheeled into the OT, where after an in-depth examination under general anesthesia, the team first secured the major vessels of the neck and removed the rod cautiously without causing any injury to the major blood vessels. Once they ensured there is no major vessel injury or any injury to his trachea (windpipe), vocal cords, or esophagus (Food pipe), the wound on the neck was closed and sutured.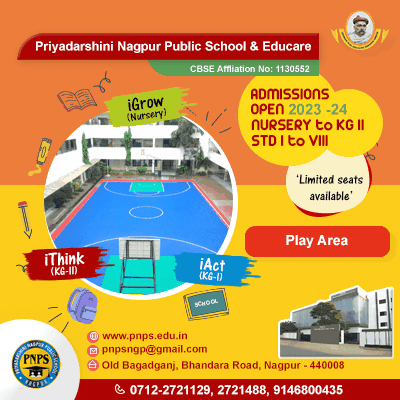 Post-surgery, the patient was kept under close observation for any residual after-effects. He recovered well and regained the power of his right upper limb which was impacted due to the trauma on nerves as a result of the rod piercing into his neck.
"It was a miracle that the rod with a circumference measuring 16mm pierced the neck of the individual and in between the two major blood vessels that are less than 5mm away from each other without causing any damage to both of them.
Even a small injury to either of these vessels would have resulted in the patient losing his life", said the treating doctor, Dr. Abhijeet Bhatkulkar.
The patient full of gratitude during his discharge, shares, "With the incident that happened with me, I had no hope of survival. I regained hope with the words of Dr. Bhatkulkar right at the emergency department, and the rest is seen as a result by everyone".
Such grievous injury to the neck usually results in loss of life, and only in rare cases such as this where patients are lucky to be brought quickly to the hospital, survive. It is essential that a multidisciplinary team of doctors is present under one roof to join hands and manage the situation successfully. Dr. Bhatkulkar emphasized, "With timely intervention and availability of all doctors, and administrative support at Alexis Hospital despite it being a holiday, we were able to rescue a life."