The cabinet has given green signal to the New Education Policy. After 34 years, there has been a change in the education policy. The notable features of the new education policy are as follows: A+ Certification
5 Years Fundamental :
1. Nursery @4 Years
2. Jr KG @5 Years
3. Sr KG @6 Years
4. Std 1st @7 Years
5. Std 2nd @8 Years
3 Years Preparatory
6. Std 3rd @9 Years
7. Std 4th @10 Years
8. Std 5th @11 Years
3 Years Middle
9. Std 6th @12 ​​Years
10.Std 7th @13 Years
11.Std 8th @14 Years
4 Years Secondary
12.Std 9th @15 Years
13.Std SSC @16 Years
14.Std FYJC @17Years
15.STD SYJC @18 Years
Special and important things:
*Board will be in 12th class only, MPhil will be closed, college degree of 4 years *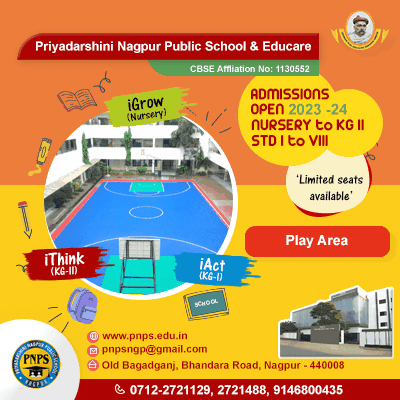 10th board is over, MPhil will also be closed,
Now students up to 5th standard will be taught in mother tongue, local language and national language only. The rest of the subject, even if it is English, will be taught as a subject.
Now only 12th board exam will have to be given. Whereas earlier it was mandatory to give 10th board exam, which will not happen now.
Examination will be held in the semester from 9th to 12th class. Schooling will be taught under the 5+3+3+4 formula.
At the same time, the college degree will be of 3 and 4 years. That is, certificate on the first year of graduation, diploma on the second year, degree in the third year.
3 year degree is for those students who do not want to take higher education. Whereas students pursuing higher education will have to do a 4-year degree. Students doing 4-year degree will be able to do MA in one year.
Now students will not have to do MPhil. Rather, MA students will now be able to do PhD directly.
There will be no board exam in 10th.
Students will be able to do other courses in between. The gross enrollment ratio in higher education will be 50 percent by 2035. At the same time, under the new education policy, if a student wants to do another course in the middle of a course, then he can do the second course by taking a break from the first course for a limited time.
Many reforms have also been made in higher education. The reforms include graded academic, administrative and financial autonomy etc.
Apart from this, e-courses will be started in regional languages. Virtual Labs will be developed. A National Educational Scientific Forum (NETF) will be started. Please tell that there are 45 thousand colleges in the country.
There will be same rules for all institutions, government, private, deemed.