The much happening event of the Orange City Personality Contest Miss L.A.D 2022-23 was held on March 2 at Shankar Nagar Campus. The contest is being organized since last twenty years. It has gained popularity and is now witnessed by thousands in its present grandeur. The parameters for judgment are not just based on height, weight and looks. The sole idea behind this contest is to appreciate girls' hidden talent in every field and help enhance their personality.
Noticeably there is an amazing transformation of the contestants over the period of three months. The platform and training gives an impetus to their confidence a boost to their morale and prepare them to face the challenges of life.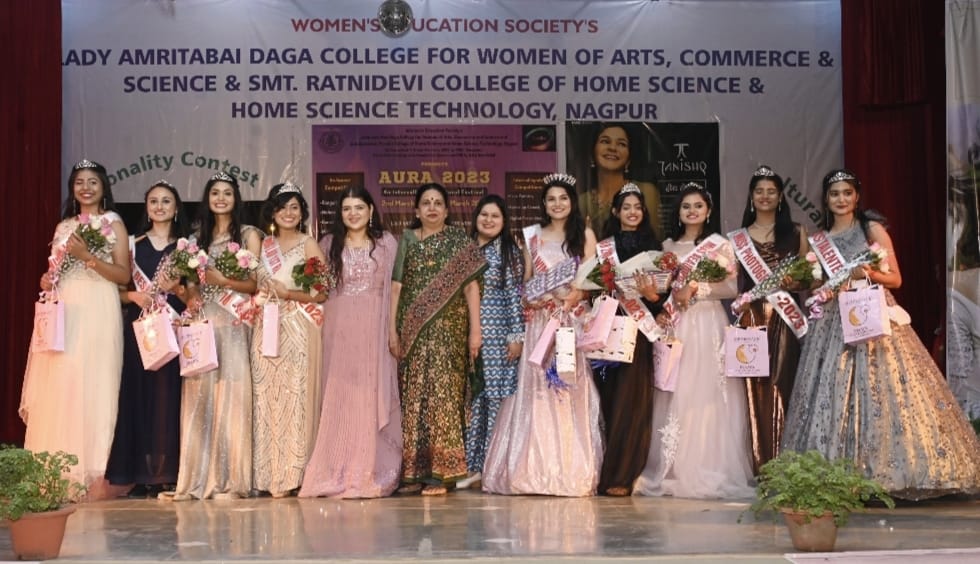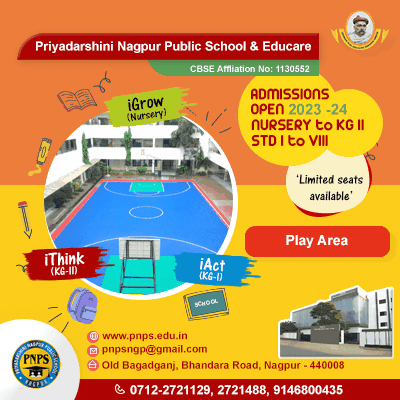 The 19 contestants from final year of different faculty were selected during auditions. During the arduous training period the participants underwent many sessions of training by prominent trainers – Dr. Harsha Jharia, , Ms. Sonal Trivedi Malkhan and Ms. Payal Chanchalani.They all trained the contestants for the ramp walk, answering out of the box questions, novel way of introducing themselves , All round Personality Development and dancing elegantly to the foot tapping Zumba.
Swati Banerjee from Australia took session on Communication Skills and emphasized the importance of looks and gave them various beauty tips for inner and outer glow. Dr. Meenakshi Kulkarni guided the students on SWOT Analysis, Grooming Etiquettes and Manners, Positive Attitude and Stage Presence.
As part of the Competition talent round was conducted where the girls showcased amazing performances of their hidden talents.
The program was compeered by Kanak Dandige, Anam Khan, Nafisa Raja, Janvi Revo, Riddhi Loya and Astha Pandey. The Music directors were Bhavna Joshi and Ira Patrale.
The eminent judges of competition were Varsha Manohar, Dr. Vartika Patil, Dr. Sudhir Bhave, Vinita Bhatia and Surbhi Shirpurkar. The event had three rounds. The first round was introduction round where the lovely ladies introduced themselves in a unique style. The next round was top ten, where the contestants gave witty and out of the box answers as a response to the judges questions. On the basis of the answers given they moved on to the final round of common question for deciding winner first runner up and second runner up.
Ms. Reeya Rupavel was crowned Ms. L.A.D 2023
The First runner up was Rutansh Jambhulkar
The second runner up was Rutuja Lonkar
The subtitles were:
Miss Beautiful hair won by Meera Bariya
Miss Talented won by Rinky Hawada
Miss Photogenic won by Akansha Kadu
Miss Beautiful Skin won by Manshika Lanjewar ,
Miss Beautiful Smiles won by Aishwari Deshkar
Miss Perfect ten won by Khushi Jaiswal
The Program Director is Dr. Harsha Jharia, Chief Admin Officer of Women's Education Society.
The programme was carried out under the able supervision and under the guidance of Director Dr. Shyamla Nair, the Principal Dr. Pooja Pathak, Dr. Nanda Rathi, Nandita Sapra and Dr. Ruta Dharmadhikari.