During a morning safari at Tadoba Andhari Tiger Reserve, tourists spotted the tigress 'Choti Rani' and her two cubs in the Sirkhada area of Tadoba's Kolara Zone.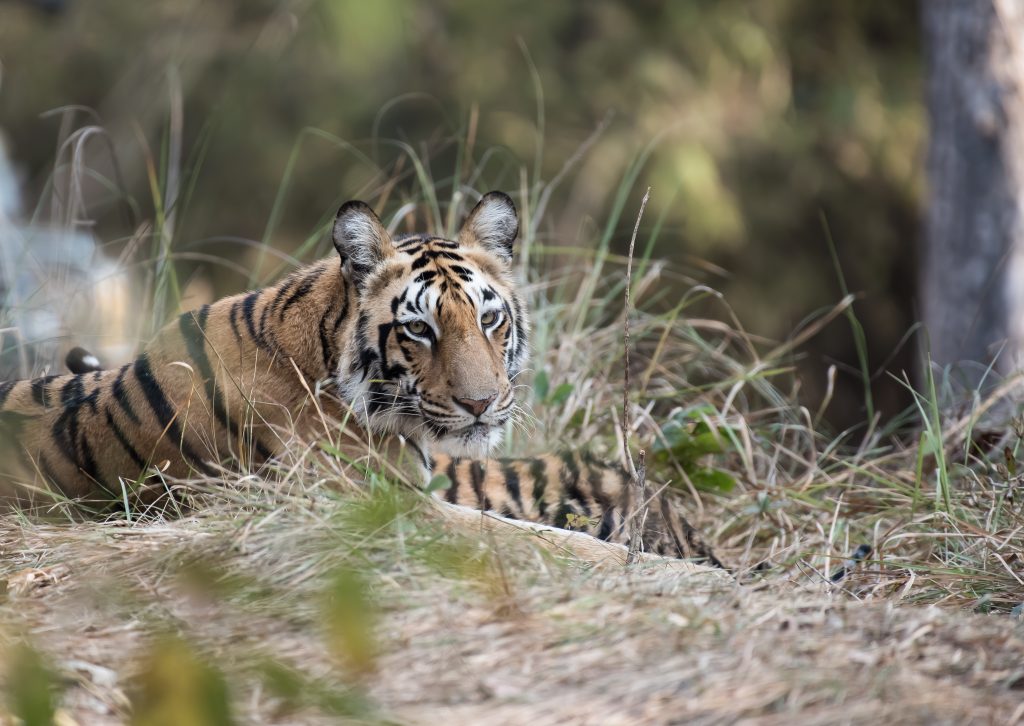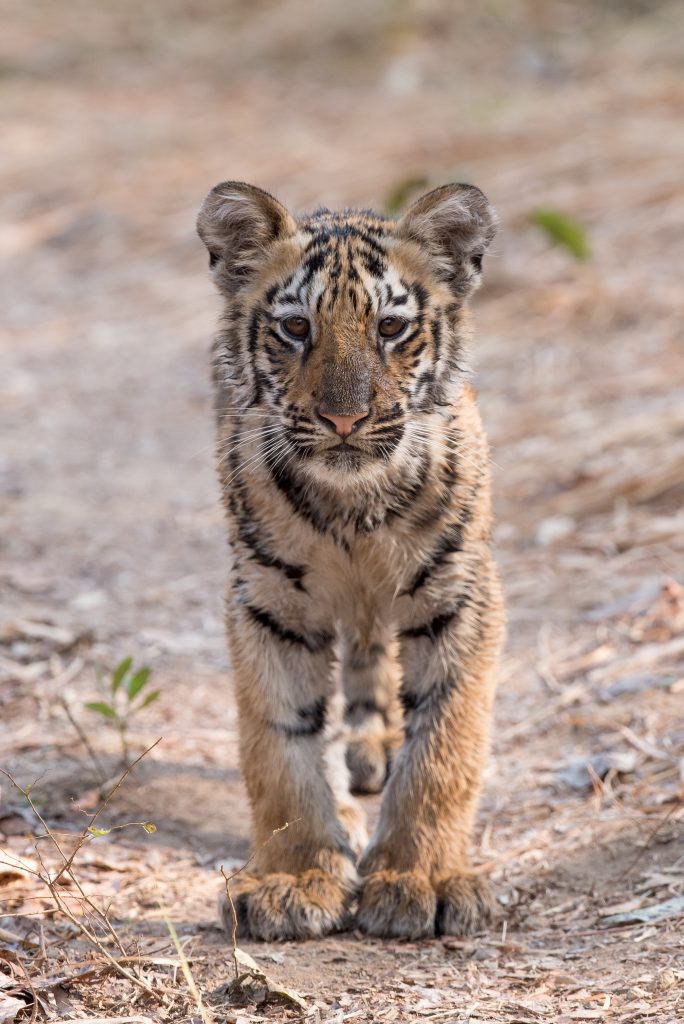 T187 is another name for Choti Rani. The new mother tigress and her two male cubs were spotted chilling in the water reserve. The two cubs are now four months old and are very bold. The father of these cubs is a dynamic V7 male.
According to the locals at the reserve, Choti Rani has an extremely unique identification mark, a small 'Om' on her body.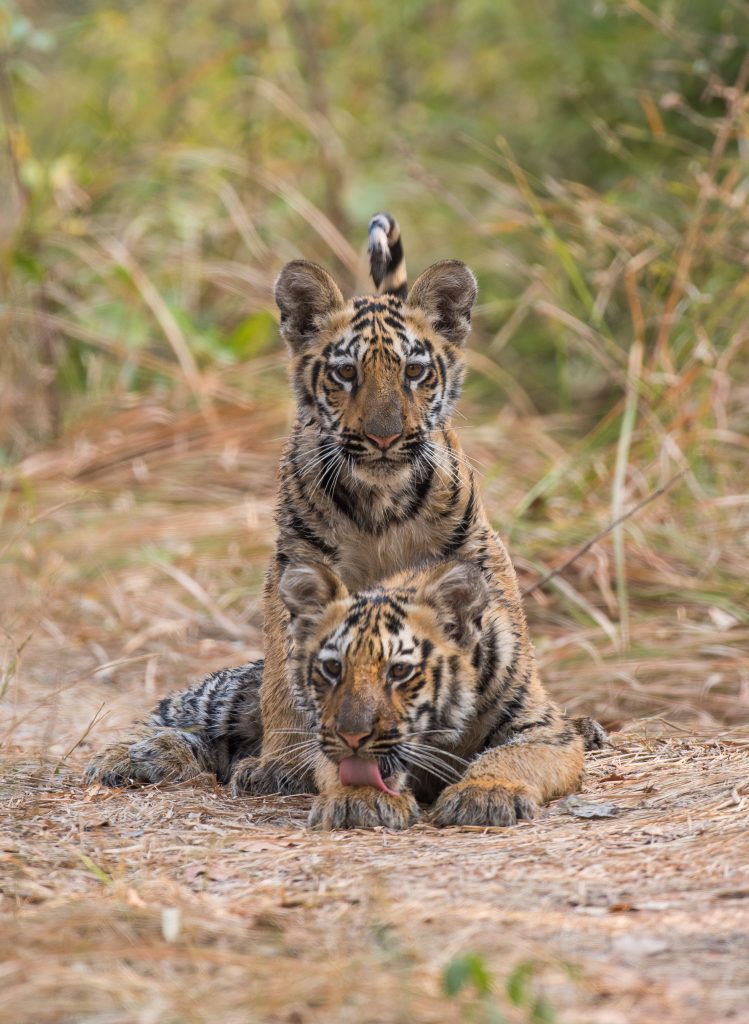 Choti Rani is Patlin Bai's and Dadhiyal male's daughter. Choti Rani is a dominant and powerful tigress.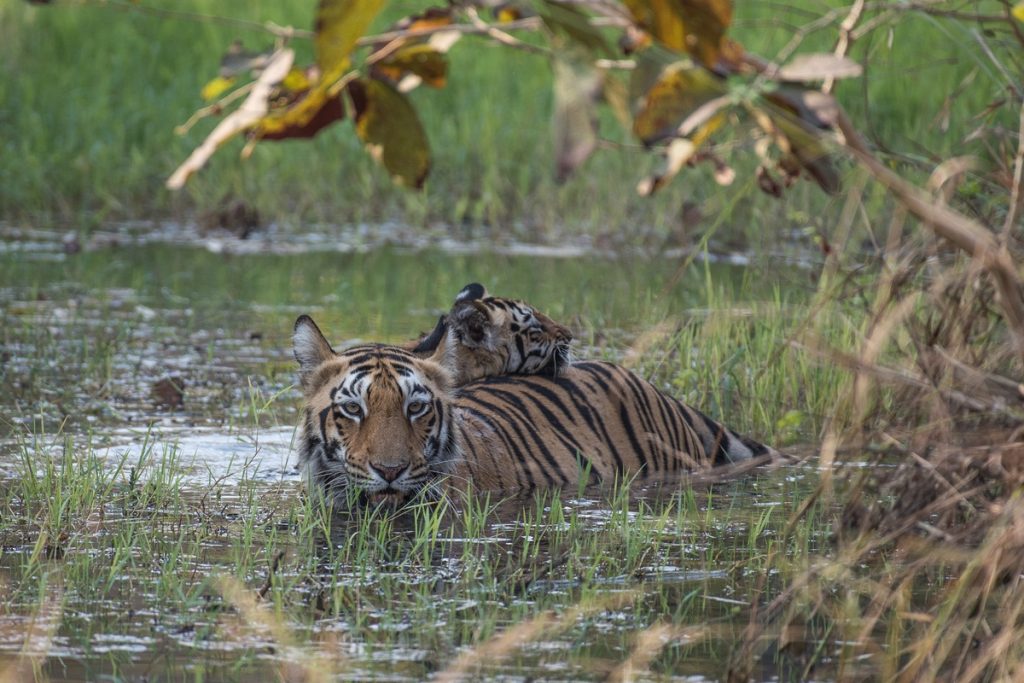 Picture Courtesy: DEEP KATHIKAR (WILDLIFE ENTHUSIAST)